List of the 10 best movies starring Ray Milland, order based on the average from the IMDB, TMDB and Rotten Tomatoes ratings
Role in movie: Jonathan Trumbo
"
Wicked" Lily Bishop joins a wagon train to California, led by Michael Fabian and Johnny Trumbo, but news of the Gold Rush scatters the train. When Johnny and Michael finally arrive, Lily is rich from her saloon and storekeeper (former slaver) Pharaoh Coffin is bleeding the miners dry. But worse troubles are ahead: California is inching toward statehood, and certain people want to make it their private empire.
View page
Watch online
Role in movie: Tom Martin
I
n 1939, American Tom Martin, who fought in the Spanish Civil War, awaits execution at the hands of the Fascist victors when reporter Augusta 'Gusto' Nash, for a scoop, aids him in an audacious escape. Of course, Tom tries to romance Gusto; but though she likes him, her career comes first, and Tom himself prefers freedom-fighting to settling down. Comedy becomes drama as their mixed feelings lead them on a circuitous path through the deepening chaos and catastrophe of the early days of World War II.
View page
Watch online
Role in movie: Dr. Timothy Sterling
A
best-selling author of women's issues and a medical academic find it is to their mutual advantage to falsely claim that they are married.
View page
Trailer
Watch online
Role in movie: Professor Vernon K. Simpson
A
scientist discovers a formula that makes a baseball which is repelled by wood. He promptly sets out to exploit his discovery.
View page
Watch online
Role in movie: Wes Steele
A
gunfighter, stranded in the desert, comes across the aftermath of a stage robbery, in which all the passengers were killed. He takes one of the horses to ride to town to report the massacre, but finds himself accused of it. He also finds himself accused of the murder of the local banker, and winds up hiding in the basement of a house where the local sheriff, who is very sick, lives with his daughter.
View page
Watch online
Role in movie: John Geste
A
cademy Award winners Gary Cooper and Ray Milland star along with Robert Preston in the epic adventure Beau Geste. When three brothers join the Foreign Legion to escape a troubled past, they find themselves trapped under the command of a sadistic sergeant deep in the scorching Sahara. Now the brothers must fight for their lives as they plot mutiny against tyranny and defend a desert fortress against a brutal enemy. Nominated for 2 Academy Awards, Beau Geste has been universally acclaimed by generations of critics and audiences alike as a true motion picture classic.
View page
Trailer
Role in movie: Alan Miller
J
oan Fontaine plays a famous actress who descends into alcoholism in this classic melodrama directed by George Stevens (A Place in the Sun). Ray Milland in an unofficial extension of his classic Lost Weekend role; plays a reformed drunkard who comes to Fontaine's rescue, encouraging her to join Alcoholic Anonymous while continuing to struggle with his own demons. The two lost souls fall in love, but they refuse to endanger his marriage; no matter how strong their feeling are for each other. Teresa Wright co-stars as Milland's wife. Costume design by legendary designer, Edith Head (Sunset Boulevard).
View page
Watch online
Role in movie: Roderick Fitzgerald
A
brother and sister move into an old seaside house they find abandoned for many years on the English coast. Their original enchantment with the house diminishes as they hear stories of the previous owners and meet their daughter (now a young woman) who now lives as a neighbor with her grandfather. Also heard are unexplained sounds during the night. It becomes obvious that the house is haunted.
View page
Trailer
Watch online
Role in movie: Don Birnam
D
on Birnam, a long-time alcoholic, has been sober for ten days and appears to be over the worst... but his craving has just become more insidious. Evading a country weekend planned by his brother and girlfriend, he begins a four-day bender that just might be his last - one way or another.
View page
Trailer
Watch online
Role in movie: Tony Wendice
A
n ex-tennis pro carries out a plot to have his wife murdered after discovering she is having an affair, and assumes she will soon leave him for the other man anyway. When things go wrong, he improvises a new plan - to frame her for murder instead.
View page
Trailer
Watch online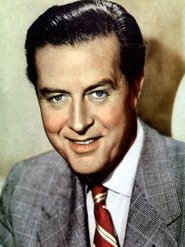 From Wikipedia, the free encyclopedia.   Ray Milland (3 January 1905 – 10 March 1986) was a Welsh actor and director. His screen career ran from 1929 to 1985, and he is best remembered for his Academy Award–winning portrayal of an alcoholic writer in The Lost Weekend (1945), the murder-plotting husband in Dial M for Murder (1954), and as Oliver Barrett III in the 1970 film, Love Story. Description above from the Wikipedia article Ray Milland, licensed under CC-BY-SA, full list of contributors on Wikipedia.
View page with full filmography
Related articles