List of the 10 best movies starring Robin Wright, order based on the average from the IMDB, TMDB and Rotten Tomatoes ratings
Role in movie: Anne Collins
H
andsome, unflappable U.S. Congressman Stephen Collins is the future of his political party: an honorable appointee who serves as the chairman of a committee overseeing defense spending. All eyes are upon the rising star to be his party's contender for the upcoming presidential race. Until his research assistant/mistress is brutally murdered and buried secrets come tumbling out.
View page
Trailer
Watch online
Role in movie: Martha Sullivan
W
hen a half-Chechen, half-Russian, tortured half-to-death immigrant turns up in Hamburg's Islamic community, laying claim to his father's ill gotten fortune, both German and US security agencies take a close interest: as the clock ticks down and the stakes rise, the race is on to establish this most wanted man's true identity - oppressed victim or destruction-bent extremist?
View page
Trailer
Watch online
Role in movie: Kathleen Flannery
T
erry Noonan returns home to New York's Hells Kitchen after a ten year absence. He soon hooks up with childhood pal Jackie who is involved in the Irish mob run by his brother Frankie. Terry also rekindles an old flame with Jackie's sister Kathleen. Soon, however, Terry is torn between his loyalty to his friends and his loyalties to others.
View page
Watch online
Role in movie: Pippa Lee (as Robin Wright Penn)
I
t's Hogswatch (equivalent to Christmas) on the Discworld and the Hogfather has gone missing, requiring Death to take his place while his granddaughter Susan endeavors to find out what has happened.
View page
Trailer
Watch online
A
teenager journeys through a series of foster homes after her mother goes to prison for committing a crime of passion.
View page
Trailer
Watch online
Role in movie: Peach Weathers
I
nspired by the incredible events surrounding a treacherous attempt to reach the summit of the world's highest mountain, "Everest" documents the awe-inspiring journey of two different expeditions challenged beyond their limits by one of the fiercest snowstorms ever encountered by mankind. Their mettle tested by the harshest of elements found on the planet, the climbers will face nearly impossible obstacles as a lifelong obsession becomes a breathtaking struggle for survival.
View page
Watch online
Role in movie: Erika Berger
T
his English-language adaptation of the Swedish novel by Stieg Larsson follows a disgraced journalist, Mikael Blomkvist, as he investigates the disappearance of a weary patriarch's niece from 40 years ago. He is aided by the pierced, tattooed, punk computer hacker named Lisbeth Salander. As they work together in the investigation, Blomkvist and Salander uncover immense corruption beyond anything they have ever imagined.
View page
Trailer
Watch online
T
he story of Oakland Athletics general manager Billy Beane's successful attempt to put together a baseball team on a budget, by employing computer-generated analysis to draft his players.
View page
Trailer
Watch online
Role in movie: Jenny Curran
A
man with a low IQ has accomplished great things in his life and been present during significant historic events - in each case, far exceeding what anyone imagined he could do. Yet, despite all the things he has attained, his one true love eludes him. 'Forrest Gump' is the story of a man who rose above his challenges, and who proved that determination, courage, and love are more important than ability.
View page
Trailer
Watch online
Role in movie: The Princess Bride
I
n this enchantingly cracked fairy tale, the beautiful Princess Buttercup and the dashing Westley must overcome staggering odds to find happiness amid six-fingered swordsmen, murderous princes, Sicilians and rodents of unusual size. But even death can't stop these true lovebirds from triumphing.
View page
Trailer
Watch online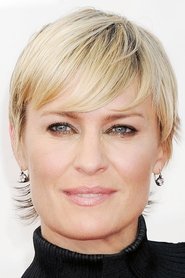 Robin Gayle Wright (born April 8, 1966) is an American actress. She is best known for her roles as Jenny Curran in Forrest Gump, as Buttercup in The Princess Bride, and as Mary Surratt in The Conspirator. She has also been credited as Robin Wright Penn. Description above from the Wikipedia article Robin Wright, licensed under CC-BY-SA, full list of contributors on Wikipedia.
View page with full filmography
Related articles