List of the 10 best movies starring Stephen Chow, order based on the average from the IMDB, TMDB and Rotten Tomatoes ratings
Role in movie: Chow Sing Cho
S
ing, a dumb, lovable mainlander with supernatural powers comes to China to visit his uncle Tat. When it's revealed that Sing can see through objects, Tat employs him as "The Saint of Gamblers," and proceeds to set him loose in the gambling world.
View page
Watch online
Role in movie: Sung Shih Chieh / Sung Sai Kit
S
ung (Chow) is by far the best lawyer in Guangdong and the outlying areas of Southeast China. His skills have earned his family an excellent living, albeit his habit of winning all his cases by whatever means necessary. Because of his shyster ways, none of his sons survived beyond a year old, causing grief for his wife Madam Sung (Mui). Upon the death of his 13th son, Sung decides to retire from law, and switch to business, opening an inn in the middle of town, and a tea stand on the outskirts of the city.Sung finds it difficult to truly give up his former career, and in his boredom reenacts his final case constantly. A chance encounter between Madam Sung and a woman whose husband was suspiciously murdered revives his hopes of returning to court. However, the case is compounded by corrupt magistrates, who make it their goal to bury the truth. Sung needs all his wits to beat a system that he has embraced for a long time, as well as redeem himself so he can finally start a family.
View page
Watch online
Role in movie: Vincent Han
T
he story revolves around a massive inheritance from a rich man, whose nephew is plotting to seize the fortune from his daughter Fei Fei. He hires a petty thief, nicknamed "Tricky Star" to court Fei Fei in an attempt to steal all the money. But it turns out that Fei Fei is a fake who works for the rich man's evil son.
View page
Watch online
Role in movie: Stephen Chow
T
he God of Cookery, a brilliant chef who sits in judgement of those who would challenge his title, loses his title when a jealous chef reveals him to be a con-man and humiliates him publicly. As this new chef takes on the God of Cookery's role, the former God tries to pull himself back on top again, to challenge his rival and find once and for all who is the true God of Cookery.
View page
Watch online
Role in movie: Pao Lung-Sing
P
ao Lung-Sing, a descendant of the famous Judge Pao Ching Tient, is a 9th degree corrupt judge (lowest degree) who changes his tune when he tries to champion a woman Chi Siu-Lin, who was framed for killing her husband. As a result, Pao is forced to flee and through a series of events (often hilarious) becomes a 1st degree judge and comes back to wreak havoc and justice on the guilty.
View page
Watch online
Role in movie: Tong Pak Foo
A
scholar in search of true love. Disguising himself as a houseboy, he indentures himself to a rich family in order to pursue the ravishing servant girl who has stolen his heart.
View page
Watch online
I
n Shanghai, China in the 1940s, a wannabe gangster aspires to join the notorious "Axe Gang" while residents of a housing complex exhibit extraordinary powers in defending their turf.
View page
Trailer
Watch online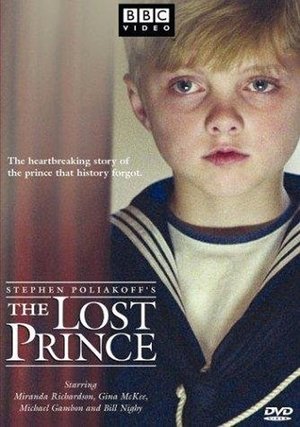 T
he Lost Prince is an acclaimed British television drama about the life of Prince John – youngest child of Britain's King George V and Queen Mary – who died at the age of 13 in 1919. John suffered from epileptic seizures and an autism-like developmental disorder, and the Royal Family tried to shelter him from public view as much as possible; rather than presenting the Royal Family as unsympathetic to the Prince, the film instead shows how much this cost them emotionally (particularly John's mother, Queen Mary). Poliakoff explores the story of John, his relationship with his family, John's brother, Prince George, the political events going on at the time (like the fall of the House of Romanov in 1917) and the love and devotion shown to him by his nanny, Charlotte Bill (known as Lalla), played by Gina McKee.
View page
Watch online
F
antasy adventure about the arrival of Buddhism in China. When the Goddess of Happiness tosses the Longevity Monk and his disciples out of heaven (because the Monkey King tried to attain immortality), the Monkey King is reincarnated as the Joker. He now spends his time chasing two jealous women. When one of them is dying, the Joker goes back in time in an attempt to save her.
View page
Trailer
Watch online
Role in movie: Joker/Monkey King
T
his sequel to "Pandora's Box" continues director Jeffrey Lau's adaptation of the Buddhism saga "Journey to the West". Stranded five centuries in the past, Joker Monkey King must battle a variety of monsters, seductive women and super-powered villains to save the dying Pak Jing-Jing.
View page
Watch online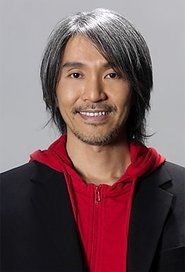 ​From Wikipedia, the free encyclopedia.   Stephen Chow Sing-Chi (born 22 June 1962) is a Hong Kong actor, comedian, screenwriter, film director and producer. Description above from the Wikipedia article Stephen Chow, licensed under CC-BY-SA, full list of contributors on Wikipedia.
View page with full filmography
Related articles