List of the 10 best rated episodes from the TV show Alias from the 105 listed on our webite. Order based on the average from the IMDB and TMDB ratings
R
ambaldi's catastrophic endgame begins to fall into place as a giant version of the Circumference/Mueller device is found floating over city in Russia, driving the citizens made. After a wounded Dixon reveals that Irina is alive, Sydney, Nadia, and Jack set off to find her. Irina had been captured, and then duplicated using Project Helix, in order to give the impression that she was dead.
Sydney and Nadia discover Irina is being held inside a camp in Tikal, safely in the clutches of Elena's army. Irina had apparently been working to counter Elena's organization, the Covenant, and actually PREVENT the Rambaldi endgame. Irina tells of a page she destroyed, a page that was key to Rambaldi's endgame. Under torture, she finally broke and recreated it for Elena. After a short respite, the transport turns towards Russia, and Sydney, Vaughn, Jack, Nadia, and Irina parachute down, towards Elena, Sloane, the Circumference....and destiny.
View page
Watch online
S
ydney Bristow discovers that her job as an agent for SD-6, a top-secret division of the CIA, holds some deadly secrets that threaten the security of the free world. In spite of being warned against it, Sydney reveals her secret to her fiancé, Danny, who later on is murdered. Sydney finds that her father, Jack, is also SD-6 and that the group is not part of the CIA, but actually an enemy of the United States. Sydney seeks the aid of the real CIA and is enlisted as a double agent under the command of operations officer Vaughn. Her mission now is to complete her cases at SD-6 while reporting her findings back to the CIA. But when Sydney finds out that her father is also affiliated with the CIA, she begins to question where his true allegiances really lie.
View page
Watch online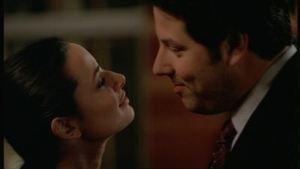 J
ack's illness has caused him to hallucinate about a cure. Sydney must recreate the time when Jack was working for the CIA and hid the only man who might be able to help him now. For this, Sydney must play her own mother. Meanwhile, Sophia moves in with Sydney and Nadia.
View page
Watch online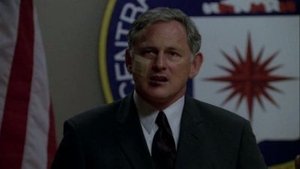 W
hen armed intruders take over SD-6, led by McKenas Cole, a man bent on exacting revenge on ex-boss Sloane, Sydney and Jack must work together to save their colleagues. Meanwhile, Will fears that his investigation of SD-6 and its link to the murder of Eloise Kurtz is placing his life in jeopardy.
View page
Watch online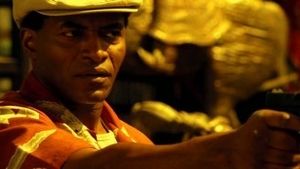 W
ill's life is about to change as he is sent to find the person responsible for leaking information to him about SD-6. Meanwhile, Sloane finds himself on the cusp of finally tracking down Khasinau when SD-6 captures "The Man's" right-hand man, Mr. Sark. Dixon becomes suspicious of Sydney's activities.
View page
Watch online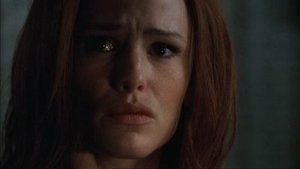 L
auren stages a stunning betrayal to steal classified materials from the CIA. Meanwhile, Vaughn comes face to face with his darkest demons in pursuit of his wife; Nadia must decide whether or not she can trust her father, Sloane, in the pursuit of Rambaldi's most priceless artifact; and Sydney receives a shattering revelation that will make her question everything - and everyone - she thought she could trust.
View page
Watch online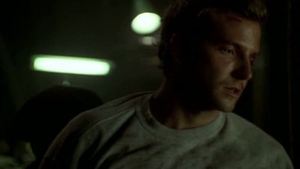 I
n order to save Will's life, Sydney and Vaughn must destroy a familiar looking Rambaldi device, while Jack makes a risky deal with Khasinau's representative, Mr. Sark. Meanwhile, the CIA believes that one of their own is a mole for "The Man"; the Alliance comes to a decision regarding the fate of Emily Sloane; Dixon's suspicions about Sydney intensify; and Sydney finds herself face-to-face with "The Man."
View page
Watch online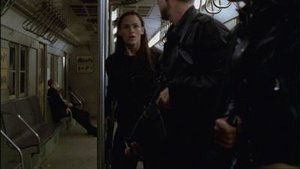 J
ack, Sydney, Irina, Vaughn and Nadia parachute into Sovogda. They're supposed to dismantle a giant red ball turning people into zombies. At APO, Marshall and Weiss use the Blackwell Index to blackmail the Russian minister into giving them the access codes to a Russian satellite, they discover that Elena is uplinking the satellite. A CIA agent, Brodien reminds them that the Rambaldi device is broadcasting a subaudible frequency that physiologically alters people who drink it and it is irreversible. Elena learns of the APO team's arrival.
View page
Watch online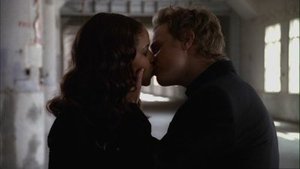 S
ydney finally confronts her mother, who reveals her true motivation. Sloane, for his part, begins to execute his new grand plan and Will struggles to figure out who's behind his set-up.
View page
Watch online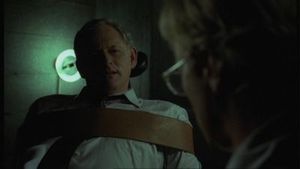 S
ydney and Jack are confronted by the new director of SD-6 who replaces Sloane, whose whereabouts and intentions are unknown. Meanwhile, romantic sparks begin to fly between Francie and Will.
View page
Watch online
The main theme of the series explores Sydney's obligation to conceal her true career from her friends and family, even as she assumes multiple aliases to carry out her missions. These themes are most prevalent in the first two seasons of the show. A major plotline of the series was the search for and recovery of artifacts created by Milo Rambaldi, a Renaissance-era character with similarities to both Leonardo da Vinci and Nostradamus. This plot and some technologies used in the series place Alias into the genre of science fiction.
Related articles