List of the 10 best movies directed by François Truffaut, order based on the average from the IMDB, TMDB and Rotten Tomatoes ratings
J
ulie Kohler is prevented from suicide by her mother. She leaves the town. She will track down, charm and kill five men who do not know her. What is her goal ? What is her purpose?
View page
Trailer
Watch online
B
aisers voles is the second of two films from the 'Antonie-Doinel-Zyklus' by French director Truffaut. The film depicts the life of a young twenty year old man who's life revolves around casual jobs and women, especially young violinist Christine Darbon (Claude Jade's screen-debut).
View page
Trailer
Watch online
T
he story of beautiful Adèle Hugo, the second daughter of Victor Hugo, who is devastated by the accidental death of her elder sister. Hugo is living in exile on the island of Guernsey where Adèle meets and is seized by an obsessive and unrequited love for a British officer, Lt. Pinson. She follows him to Halifax, Nova Scotia, under the assumed name of Miss Lewly. While in Halifax, he rejects her, but she communicates to her parents that she has married him. Her father urges her to return home, but she destroys Pinson's hope of happiness by claiming to his actual fiancee's father, a judge, that Pinson is married to her. She follows him to Barbados, West Indies, where he is posted and assumes the name of Mrs. Pinson. By the time he catches up with Adèle, she does not acknowledge or recognize him. Returned to Paris, the Third Republic now established, she is placed in an asylum by her father. She dies in Paris in 1915, in her 85th year.
View page
Watch online
C
harlie Kohler is a piano player in a bar. The waitress Lena is in love with him. One of Charlie's brother, Chico, a crook, takes refuge in the bar because he is chased by two gangsters, Momo and Ernest. We will discover that Charlie's real name is Edouard Saroyan, once a virtuose who gives up after his wife's suicide. Charlie now has to deal wih Chico, Ernest, Momo, Fido (his youngest brother who lives with him), and Lena...
View page
Trailer
Watch online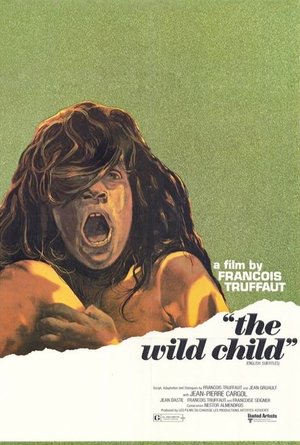 Role in movie: Dr. Jean Itard
D
irector François Truffaut makes a rare on-screen appearance in one of his most unusual films. Based on a true story, the film follows the discovery of a feral child (Jean-Pierre Cargol) who's grown up wild in the forest in late-18th-century France. Truffaut plays Dr. Jean Itard, the deaf specialist who tries to civilize the boy, teaching him to walk, speak and read; the screenplay was adapted from Itard's writings.
View page
Trailer
Watch online
Role in movie: Martines Vater
V
arious experiences of childhood are seen in several sequences that take place in the small town of Thiers, France. Vignettes include a boy's awakening interest in girls, couples double-dating at the movies, brothers giving their friend a haircut, a boy dealing with an abusive home life, a baby and a cat sitting by an open window, a child telling a dirty joke, and a boy who develops a crush on his friend's mother.
View page
Watch online
Role in movie: Directeur Ferrand
A
committed film director struggles to complete his movie while coping with a myriad of crises, personal and professional, among the cast and crew.
View page
Trailer
Watch online
I
n Paris, before WWI, two friends, Jules (Austrian) and Jim (French) fall in love with the same woman, Catherine. But Catherine loves and marries Jules. After the war, when they meet again in Germany, Catherine starts to love Jim... This is the story of three people in love, a love which does not affect their friendship, and about how their relationship evolves with the years.
View page
Trailer
Watch online
Role in movie: Man in Funfair
I
ntensely touching story of a misunderstood young adolescent who left without attention, delves into a life of petty crime.
View page
Trailer
Watch online
From Wikipedia, the free encyclopedia. François Roland Truffaut (6 February 1932 – 21 October 1984) was an influential film critic and filmmaker and one of the founders of the French New Wave. In a film career lasting over a quarter of a century, he remains an icon of the French film industry. He was also a screenwriter, producer, and actor working on over twenty-five films. Along with Jean-Luc Godard, Truffaut was one of the most influential figures of the French New Wave, inspiring directors such as Steven Spielberg, Quentin Tarantino, Brian De Palma, Martin Scorsese, & Wes Anderson. Description above from the Wikipedia article François Truffaut, licensed under CC-BY-SA, full list of contributors on Wikipedia.​
View page with full filmography
Related articles