List of the 10 best movies starring Marc Lawrence, order based on the average from the IMDB, TMDB and Rotten Tomatoes ratings
I
nvisible Stripes is a 1939 Warner Bros. crime film about a gangster (George Raft) unable to go straight after returning home from prison. The movie was directed by Lloyd Bacon and also features William Holden and Humphrey Bogart. The screenplay by Warren Duff was based on the novel of the same name by Warden Lewis E. Lawes, a fervent crusader for prison reform, as adapted by Jonathan Finn.
View page
Watch online
Role in movie: Charlie Smith
T
wo bumbling service station attendants are left as the sole beneficiaries in a gangster's will. Their trip to claim their fortune is sidetracked when they are stranded in a haunted house along with several other strangers.
View page
Trailer
Watch online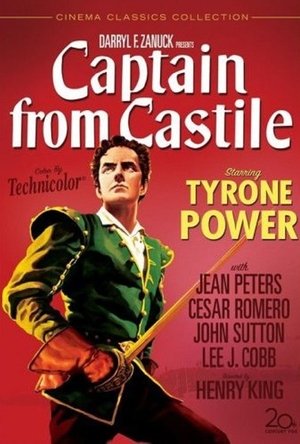 S
pain, 1518: young caballero Pedro De Vargas offends his sadistic neighbor De Silva, who just happens to be an officer of the Inquisition. Forced to flee, Pedro, friend Juan Garcia, and adoring servant girl Catana join Cortez' first expedition to Mexico. Arriving in the rich new land, Cortez decides to switch from exploration to conquest...with only 500 men. Embroiled in continuous adventures and a romantic interlude, Pedro almost forgets he has a deadly enemy...
View page
Trailer
Watch online
Y
oung Matt Masters, an Ozark Mountains moonshiner, hates the father he has never seen, who apparently deserted Matt's mother and left her to die. His obsession contributes to the hatred rampant in the mountains. However, the arrival of a stranger, Daniel Howitt, begins to positively affect the mountain people, who learn to shed their hatred under his gentle influence
View page
Trailer
Watch online
A
graduate student and obsessive runner in New York is drawn into a mysterious plot involving his brother, a member of the secretive Division. This film, famous for its excruciating "Is it safe?" torture scene by a Nazi dentist, is a spy classic with an all star cast.
View page
Trailer
Watch online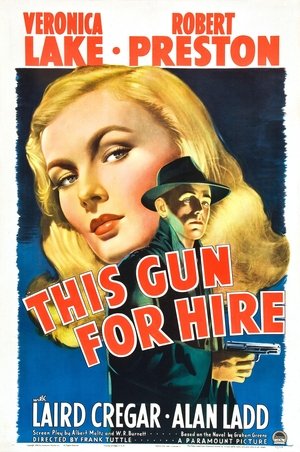 H
it man, Raven, is double crossed by nightclub owner Willard Gates who acts as a middleman for a traitorous industrialist, the president of Nitro Chemical, Alvin Brewster. Travelling to Los Angeles to kill his his betrayers, Raven meets up with Ellen Graham a nightclub magician and singer who has just landed a job with Gates. Ellen's fiancée, policeman Lt. Michael Crane is on the trail of Raven.
View page
Trailer
Watch online
Role in movie: Jeff Farnley
T
he Ox-Bow Incident is a western film from William A. Wellman and starring Henry Fonda. The year is 1943, it's the middle of World War 2, and makes an exceptional message about anti-heroism.The Ox-Bow Incident takes place in Nevada in 1885 and begins with Art Croft (Harry Morgan) and Gil Carter (Henry Fonda) riding into the town of Bridger's Wells. They go into Darby's Saloon and find that the atmosphere is subdued, in part because of the recent incidents of cattle-rustling (the stealing of livestock) in the vicinity. Everyone wants to catch the thieves.
View page
Trailer
Watch online
R
ecently paroled from prison, legendary burglar "Doc" Riedenschneider, with funding from Alonzo Emmerich, a crooked lawyer, gathers a small group of veteran criminals together in the Midwest for a big jewel heist.
View page
Trailer
Watch online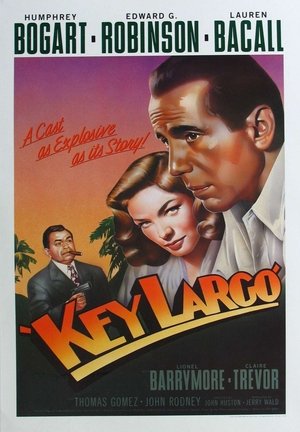 A
hurricane swells outside, but it's nothing compared to the storm within the hotel at Key Largo. There, sadistic mobster Johnny Rocco (Robinson) holes up -- and holds at gunpoint hotel owner Nora Temple (Bacall), her invalid father-in-law (Barrymore) and ex-GI Frank McCloud (Bogart).
View page
Trailer
Watch online
​From Wikipedia, the free encyclopedia Marc Lawrence (December 17, 1909 – November 28, 2005) was an American character actor who specialized in underworld types. He has also been credited as F. A. Foss, Marc Laurence and Marc C. Lawrence. Description above from the Wikipedia article Marc Lawrence, licensed under CC-BY-SA, full list of contributors on Wikipedia.
View page with full filmography
Related articles