List of the 10 best rated episodes from the TV show Hannah Montana from the 64 listed on our webite. Order based on the average from the IMDB and TMDB ratings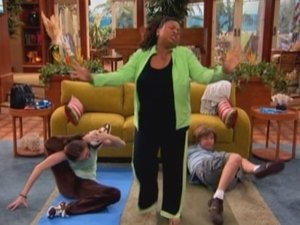 H
annah Montana isn't the only Stewart family secret! Miley discovers that Robbie was once a pop star in his own right, but just as his career was taking off, he disappeared. Without asking her father if he even wants to make a comeback, Miley gets him a singing gig so that he can get on the road again.
View page
Watch online
M
iley starts to miss her old life in Tennessee. Oliver gets an offer to go on a concert tour, but his joy is dampened when realizes that he won't be able to see Lilly for six months. Jackson decides that it is time for him to leave home.
View page
Watch online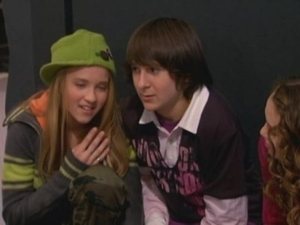 M
iley and her friends want to meet Ashton Kutcher at his movie premiere & Jackson & Cooper want to meet the beautiful girls who want to meet Ashton Kutcher. So both Miley & Jackson decide to disobey their father and sneak out. The super-sneaky siblings get an surprising eye full when they spy their dad at the movie theater on a date. Miley becomes upset because he lied to them by saying he would be at a meeting and she thinks he's trying to replace their mother.
View page
Watch online
M
iley tries to get out of going to prom with the school nerd and when the chance comes for her to record a duet with David Archuleta, she uses it as the perfect excuse.
View page
Watch online
M
iley explains to a TV interviewer what really went on during the years she lived a double life.
View page
Watch online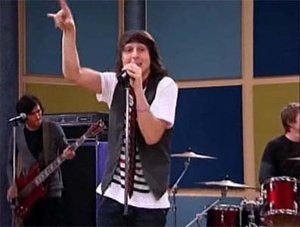 M
iley, dressed as Hannah, blows a movie audition with director Rob Reiner on purpose to make Oliver feel better about not getting in to a band. Meanwhile, Rico destroys the original puppet at a birthday party, and therefore Jackson uses Rico as the ventriloquist dummy.
View page
Watch online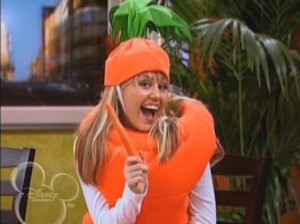 H
annah is on a talk show and says she doesn't like carrots and books and her fans have no choice but to do like wise.
View page
Watch online
A
sneaky photographer takes a picture of Hannah and Jackson, causing everyone to think that Jackson and Hannah are a couple. Meanwhile, Oliver has a school assignment with Sarah and he finds himself liking her.
View page
Watch online
M
iley deals with her new life as a celebrity and finds her way back to the stage with help from her aunt Dolly.
View page
Watch online
"
I'll Always Remember You" is the ninth episode of the fourth season, and 94th overall episode, of the Disney Channel sitcom series Hannah Montana. It was written by Andrew Green and Maria Brown-Gallenberg. It originally aired on November 7, 2010. The episode title is a reference to the Hannah Montana song "I'll Always Remember You". The one-hour episode is notable for being the first time Miley Stewart admits her secret to the world that she is Hannah Montana.
The episode features three original songs: "Barefoot Cinderella", "I'll Always Remember You", and "Wherever I Go." This episode is also notable for being the last time that Hannah Montana and Lola Luftnagle are featured in an episode, with Miley Stewart becoming the main focus of the show for the remaining episodes.
View page
Watch online
Hannah Montana is an American television series that originally aired on the Disney Channel from March 24, 2006 until January 16, 2011. It aired ninety-eight episodes across four seasons. The series focused on Miley Stewart, a girl who lives a double life as an average teenager by day and a famous pop singer Hannah Montana by night. She conceals her identity from the public, other than her close friends and family. The series has been nominated for a Primetime Emmy Award for Outstanding Children's Program from 2007 through 2010. Hannah Montana: The Movie was released in theaters on April 10, 2009. The third season of the series premiered on November 2, 2008 and ended on March 14, 2010. The show was renewed for the fourth and final season, which started production on January 18, 2010, and ended production on May 14, 2010. The final season premiered on July 11, 2010, and became the last Disney Channel sitcom to transition from standard definition to high definition in the process. The fourth season of Hannah Montana was promoted as Hannah Montana Forever.
Related articles