List of the 10 best rated episodes from the TV show NCIS: New Orleans from the 44 listed on our webite. Order based on the average from the IMDB and TMDB ratings
A
military convoy is attacked in order to steal a missile that is part of a Naval exercise. Pride and the team, believing that it is perpetrated by a group of anti-American militants, make plans for a dangerous undercover operation with potentially deadly consequences.
View page
Watch online
T
he murder of a marine provides clues to the first case that Pride and LaSalle ever worked on together, a murder that occurred right before Hurricane Katrina struck the city and washed away the evidence. Also, the team celebrates Thanksgiving together.
View page
Watch online
A
fter an NCIS agent is killed during a security detail for the Vice Chief of Naval Operations, the team must determine if this was an assassination attempt or if someone is targeting one of their own. Meanwhile, Agent Brody is placed under investigation and her mysterious past is reevaluated.
View page
Watch online
P
ride (Scott Bakula) suspects a mole among the ranks as NCIS and local law enforcement continue to track the Broussard Syndicate after new intelligence suggests a breach at the ports.
View page
Watch online
T
he NCIS team tries to narrow down the motive when a Navy recruiter is murdered in a hit-and-run; Lasalle worries about his brother.
View page
Watch online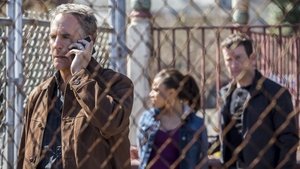 P
ride is adamant the elusive "Baitfish" has returned and, in attempt to locate his nemesis, he has the team investigate crime scenes and chase leads from New Orleans to Charleston, SC.
View page
Watch online
A
Navy Lieutenant Commander in impeccable shape turns to Pride and the NCIS team to solve his imminent murder after discovering he has been poisoned with a lethal dose of radiation.
View page
Watch online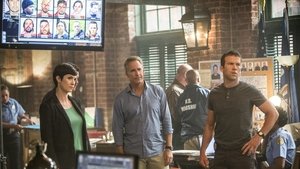 T
o send a message to Pride, Baitfish murders someone close to the NCIS team, prompting a citywide manhunt for the elusive criminal.
View page
Watch online
T
he team searches for a soldier believed to be a prisoner of war in Afghanistan when his prints are found in a crime scene.
View page
Watch online
T
he NCIS team must determine why a murdered Navy drone pilot was using a black market drone to obtain military surveillance, and whether the drone's footage is linked to his death.
View page
Watch online
NCIS: NEW ORLEANS is a drama about the local field office that investigates criminal cases affecting military personnel in The Big Easy, a city known for its music, entertainment and decadence. Leading the team is Special Agent Dwayne Pride, aka "King," a native of New Orleans who is driven by his need to do what is right. Working with Pride is Special Agent Christopher LaSalle, who plays hard but works harder; and Special Agent Meredith "Merri" Brody, a charismatic and tough interrogator who transferred from the Great Lakes office in search of a fresh start. Supporting them is coroner Dr. Loretta Wade, who is as eccentric as she is smart. This colorful city that harbors a dark side is a magnet for service personnel on leave, and when overindulgence is followed by trouble, Pride's team is at its best.
Related articles