List of the 10 best movies of the year 2003, order based on the average from the IMDB, TMDB and Rotten Tomatoes ratings
A
man is rescued by a lifeguard on Brighton Beach. He has suffered a head wound and has no memory of who he is. His only clues to his identity are a tattoo of a roman numeral, XIII and a key to a bank deposit box. He is ambushed by hitmen but escapes, and is eventually captured by the FBI. Colonel Amos of the FBI has photographic evidence of the man, now identified as Steve Roland. With the help of a young woman named Major Jones, the man sets out to search for the missing General Carrington. Carrington went missing while conducting his when investigation into the president's murder and may be the man's only hope of uncovering the truth behind his identity. Can the enigmatic Agent XIII discover the evidence needed to expose the truth or will the shadowy conspiracy continue it's plans for America...
View page
Watch online
A
small poor community called Javé is under threat of being flooded by a new dam that is being built, and the only way to prevent this is to prove the town's historical value. As most of the inhabitants are illiterate, they have no choice but to ask for the help of Antônio Biá, a man who has been ostracized ever since it was discovered that he had sent out letters with lies about their reputations as a way to keep his job in Javé's seldom-used post office. He now has the task of documenting people's memories of how the city was founded, yet each inhabitant has his or her own version of what happened.
View page
Watch online
P
ithamagan whirls around four characters. Chithan (Vikram) who is orphaned at a young age, devoid of all human contacts lives on his animal instincts and ekes out a living as a graveyard caretaker.He seems to exhibit behaviour consistent with autism spectrum disorders. Gomathy (Sangeetha), a petty ganja seller, who pities Chithan's condition, gets him a job at the ganja fields of the main villain.
View page
Watch online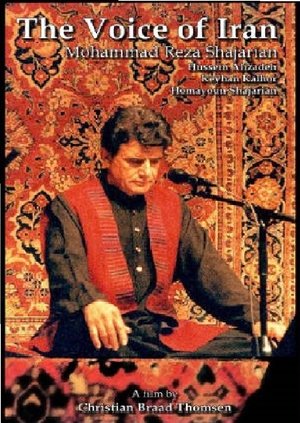 A
spotlight on the great classical singer Mohammad Reza Shajarian whose music reaches 800 years back into Persian history. Between songs, Shajarian talks about his inspiration, explains the meaning of the songs and discusses the poets behind them.
View page
Watch online
J
ohn Kerry and his Mekong Delta Navy fastboat unit in Vietnam get together to relive their past and visit the Vietnam Veterans Memorial Wall in Washington, D.C.
View page
Watch online
E
ddie has locked himself away in the toilet and Richie finds he's been inventing gadgets and only to find himself joining Eddie on a adventure through time and space on-board Eddie's time machine "The Turdis" which is a toilet cubicle.
View page
Watch online
T
he video follows the domestic and social problems faced during a day in the life of an unpopular outcast young female student (portrayed by Briana Evigan). The girl apparently spends much of her time drawing pictures, revealing that she probably has dreams of becoming an artist. She is largely shunned and ridiculed at school, considering that when she is told off by the lecturer for drawing in class everybody laughs at her and teases her, when she trips on the stairs nobody stops to help her up, and that when she tries to join a group of girls at a lunch table they immediately get up and leave. There are also self-inflicted cut marks on her arms, which spell out "NUMB". During the song's climax, she is shown in her room, as she ties up her hair with a paintbrush, and throws paint at a canvas in anger. At the end, she runs into the church that the band was playing in, almost as if she heard them, only to find the church left behind empty.
View page
Watch online
L
aura Pausini's 'Best Of Laura Pausini' World Tour filmed in Milan.
Track list:
E Ritorno Da Te / La Mia Risposta / Gente / Il Mondo Che Vorrei / Ascolta Il Tuo Cuore / Un'Emergenza D'Amore / Seamisai / Fidati Di Me / La Solitudine / Le Cose Che Vivi / Tra Te Il Mare (feat. Biagio Antonacci) / Una Storia Che Vale / One More Time / Incancellabile / Angeli Nel Blu / Mi Rubi L'Anima / Strani Amori / Non C'E' / In Asseneza Di Te / Il Mio Sbaglio Piu' Grande / E Ritorno Da Te /
View page
Watch online
Related articles