List of the 10 best films tagged with jungle, order based on the average from the IMDB, TMDB and Rotten Tomatoes ratings
T
hough she can spin wild tales of passionate romance, novelist Joan Wilder has no life of her own. Then one day adventure comes her way in the form of a mysterious package. It turns out that the parcel is the ransom she'll need to free her abducted sister, so Joan flies to South America to hand it over. But she gets on the wrong bus and winds up hopelessly stranded in the jungle...
View page
Trailer
Watch online
T
he story of Dian Fossey, a scientist who came to Africa to study the vanishing mountain gorillas, and later fought to protect them.
View page
Watch online
P
aradise Found is a biography about the painter Paul Gauguin. Focusing on his personal conflict between citizen life and his family life and the art scene in Frane. In an incredible imagery montage Gauguin manages to make a successful living in the South Pacific, while being in opposition to France.
View page
Watch online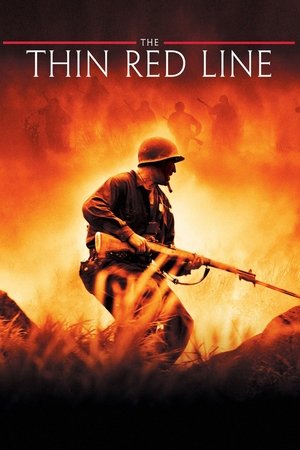 B
ased on the graphic novel by James Jones, The Thin Red Line tells the story of a group of men, an Army Rifle company called C-for-Charlie, who change, suffer, and ultimately make essential discoveries about themselves during the fierce World War II battle of Guadalcanal. It follows their journey, from the surprise of an unopposed landing, through the bloody and exhausting battles that follow, to the ultimate departure of those who survived. A powerful frontline cast - including Sean Penn, Nick Nolte, Woody Harrelson and George Clooney - explodes into action in this hauntingly realistic view of military and moral chaos in the Pacific during World War II.
View page
Trailer
T
arzan was a small orphan who was raised by an ape named Kala since he was a child. He believed that this was his family, but on an expedition Jane Porter is rescued by Tarzan. He then finds out that he's human. Now Tarzan must make the decision as to which family he should belong to...
View page
Trailer
Watch online
A
t the height of the Vietnam war, Captain Benjamin Willard is sent on a dangerous mission that, officially, "does not exist, nor will it ever exist." His goal is to locate - and eliminate - a mysterious Green Beret Colonel named Walter Kurtz, who has been leading his personal army on illegal guerrilla missions into enemy territory.
View page
Trailer
A
film projectionist longs to be a detective, and puts his meagre skills to work when he is framed by a rival for stealing his girlfriend's father's pocketwatch.
View page
Trailer
Watch online
Related articles