List of the 10 best rated episodes from the TV show All Creatures Great and Small from the 51 listed on our webite. Order based on the average from the IMDB and TMDB ratings
J
ames treats Paul Cotterell's dog Theo, who has been losing weight and is diagnosed with Hodgkin's disease. James recommends that Theo be put down and Paul agrees. James doesn't realize the impact this has on Paul and the tragic results that ensue. James meets Lord Hulton, a hard working farm owner despite his aristocratic background. Hulton takes a liking to a horse that has wandered onto his property from the nearby military depot. At the Billings farm, James finds young calves who are wasting away. He thinks they have ingested an irritant of some kind, but the vets simply can't isolate it.
View page
Watch online
S
iegried turns on the charm to teach Tristan a lesson, while James, busy with calving, finds one farmer's traditional Yorkshire hospitality a bit hard to swallow.
View page
Watch online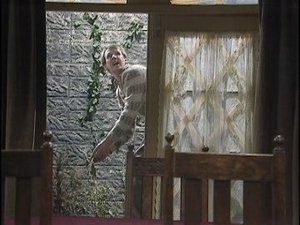 S
iegfried takes Tristan to task for not mending a hole in the fence. Tristan announces that he now refuses to subject himself to Siegfried's tyranny but he is given 24 hours to mend the fence or face the consequences. Tristan tries to recruit James in his battle with Siegfried, but James will have nothing to do with it. Siegfried comes up with the perfect response. James operates on a sick calf but those assisting him are worse off than the calf. As a result, James comes down with a bad case of the flu. James is also concerned at having to give bad news to Andrew Vine about his dog, given his recent experience with Paul Cotterell.
View page
Watch online
T
he Darrowby Show is a much-anticipated event for the whole community, except for the duty vet. This mixed honor falls to James this year.
View page
Watch online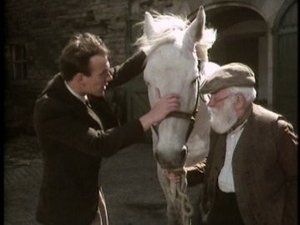 A
s the tractor threatens to do away with a way of life in the Dales, James battles to save a dying shire horse.
View page
Watch online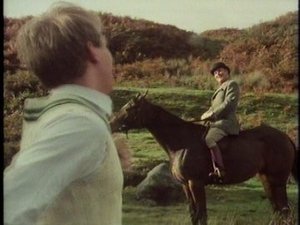 H
aving failed his exams, Tristan fears his brother's wrath. In a desperate effort to reform, Tristan shuns cigarettes, alcohol and women and adopts a rigorous routine of dawn runs and hard work.
View page
Watch online
T
he return of lambing season brings a boost to Siegfried's spirits, but James, laid up in the surgery, is reminded of the harsher realities of a vet's life.
View page
Watch online
J
ames gets a taste of the high life when he comes to the aid of a city vet, Granville Bennet, while Siegfried juggles the care of Mr. Wilkinson's awesome "colt" with the fine art of debt collecting.
View page
Watch online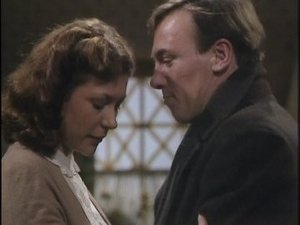 E
ngland is at war and the time has come for James and Siegfried to join their military units. Their last day at the practice is a busy one and James is repeatedly called out when he had hopes to spend a last, quiet evening at home with Helen. Siegfried surprises James with a small gift. Mrs. Hall also has a surprise announcement for everyone and Tristan receives shocking news from the Royal College of Veterinary Surgeons.
View page
Watch online
C
hristmas at Skeldale House can be a formidable undertaking, what with sick foals, overfed dogs and a skeleton guarding Siegfried's secret hoard of goodies.
View page
Watch online
All Creatures Great and Small is a British television series, based on the books of the British veterinary surgeon Alf Wight, who wrote under the pseudonym James Herriot. Ninety episodes were aired over two three-year runs. The first run was based directly on Herriot's books; the second was filmed with original scripts.
Related articles