List of the 10 best films tagged with best friend, order based on the average from the IMDB, TMDB and Rotten Tomatoes ratings
J
ean-Claude is a loud-mouthed, know-it-all and full time boor who is best friends with Stef, a self-styled lady killer who would do better with the fairer sex if he could work up the ambition to wake up in the morning. Stef has decided that he may need some help in finding the woman of his dreams, and embracing loyalty rather than logic he turns to Jean-Claude for advice.
View page
Watch online
T
he Kite Runner is a 2007 American drama film directed by Marc Forster based on the novel of the same name by Khaled Hosseini. It tells the story of Amir, a well-to-do boy from the Wazir Akbar Khan district of Kabul, who is tormented by the guilt of abandoning his friend Hassan, the son of his father's Hazara servant. The story is set against a backdrop of tumultuous events, from the fall of the monarchy in Afghanistan through the Soviet military intervention, the mass exodus of Afghan refugees to Pakistan and the United States, and the Taliban regime. Though most of the film is set in Afghanistan, these parts were mostly shot in Kashgar, China, due to the dangers of filming in Afghanistan at the time. Most of the film's dialogue is in Dari, the Afghan dialect of Persian, with the remainder spoken in English. (from Wikipedia)
View page
Trailer
Watch online
T
he movie's plot is based on the true story of a group of young computer hackers from Hannover, Germany. In the late 1980s the orphaned Karl Koch invests his heritage in a flat and a home computer. At first he dials up to bulletin boards to discuss conspiracy theories inspired by his favorite novel, R.A. Wilson's "Illuminatus", but soon he and his friend David start breaking into government and military computers. Pepe, one of Karl's rather criminal acquaintances senses that there is money in computer cracking - he travels to east Berlin and tries to contact the KGB.
View page
Trailer
Watch online
J
ames Cagney star's as Tom Powers, a trouble-ridden individual who rises from the position of cheap thug to that of a powerful Prohibition gangster. When his best friend is murdered, Powers self-destructively seeks deadly retaliation.
View page
Trailer
Watch online
A
dapted from a 1964 novel of the same name, the film follows a day in the life of George Falconer (Colin Firth), a British college professor reeling with the recent and sudden loss of his longtime parter. This traumatic event makes George challenge his own will to live as he seeks the console of close friend Charley (Juliane Moore) who is struggling with her own questions about life.
View page
Trailer
Watch online
D
oug MacRay is a longtime thief, who, smarter than the rest of his crew, is looking for his chance to exit the game. But when a bank job leads to the group kidnapping attractive branch manager Claire Keesey, he takes on the role of monitoring her, but their burgeoning relationship threatens to unveil the identities of Doug and his crew to FBI Agent Adam Frawley who is on their case.
View page
Watch online
T
he animated story of Bambi, a young deer hailed as the 'Prince of the Forest' at his birth. As Bambi grows, he makes friends with the other animals of the forest, learns the skills needed to survive, and even finds love. One day, however, the hunters come, and Bambi must learn to be as brave as his father if he is to lead the other deer to safety.
View page
Trailer
Watch online
G
abita is pregnant, abortion is strictly forbidden in Romania during the communist regime. Despite this it is common practice and Gabita wants an abortion. The movie follows her and her friend Otilia during the day she has made the appointment with Mr. Bebe to have the abortion.
View page
Trailer
Watch online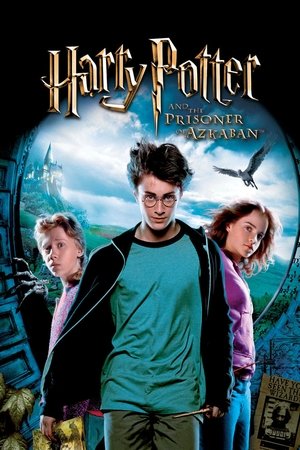 H
arry, Ron and Hermione return to Hogwarts for a third adventure and magic filled year in this follow-up to the first two Potter blockbusters. Harry comes face to face with danger yet again, this time in the form of escaped convict Sirius Black. In a bid for help, Harry turns to sympathetic Professor Lupin -- but will it be enough?
View page
Trailer
Watch online
J
ames Sullivan and Mike Wazowski are monsters, they earn their living scaring children and are the best in the business... even though they're more afraid of the children than they are of them. When a child accidentally enters their world, James and Mike suddenly find that kids are not to be afraid of and they uncover a conspiracy that could threaten all children across the world.
View page
Trailer
Watch online
Related articles