List of the 10 best movies starring Geoffrey Rush, order based on the average from the IMDB, TMDB and Rotten Tomatoes ratings
Role in movie: Narrator (voice)
H
arvie Krumpet is the biography of an ordinary man seemingly cursed with perpetual bad luck. From being born with Tourette's Syndrome, to getting struck by lightning; from having his testicle removed to developing Alzheimer's disease; Harvie's troubles seem unending! Yet, Harvie learns many lessons in life and enjoys its many fruits. He finds love, freedom, nudity and ultimately the true meaning.
View page
Trailer
Watch online
J
ean Valjean, a Frenchman imprisoned for stealing bread, must flee a police officer named Javert. The pursuit consumes both men's lives, and soon Valjean finds himself in the midst of the student revolutions in France.
View page
Watch online
Role in movie: Sir Francis Walsingham
T
his film details the ascension to the throne and the early reign of Queen Elizabeth the First, as played by Cate Blanchett. The main focus is the endless attempts by her council to marry her off, the Catholic hatred of her and her romance with Lord Robert Dudley.
View page
Trailer
Watch online
D
uring the 1972 Olympic Games in Munich, eleven Israeli athletes are taken hostage and murdered by a Palestinian terrorist group known as Black September. In retaliation, the Israeli government recruits a group of Mossad agents to track down and execute those responsible for the attack.
View page
Trailer
Watch online
Role in movie: Philip Henslowe
Y
oung Shakespeare is forced to stage his latest comedy, "Romeo and Ethel, the Pirate's Daughter," before it's even written. When a lovely noblewoman auditions for a role, they fall into forbidden love -- and his play finds a new life (and title). As their relationship progresses, Shakespeare's comedy soon transforms into tragedy.
View page
Trailer
Watch online
J
ack Sparrow, a freewheeling 17th-century pirate who roams the Caribbean Sea butts heads with a rival pirate bent on pillaging the village of Port Royal. When the governor's daughter is kidnapped, Sparrow decides to help the girl's love save her. But their seafaring mission is hardly simple.
View page
Trailer
Watch online
I
n the 1970s, a young Australian boy, Timothy, finds himself confused. He falls for the captain of the football team. What follows shows all aspects of a relationship, regardless of gender or sexual preference. Conflict, temptation, and a huge burden which will affect every aspect of their lives.
View page
Trailer
Watch online
Role in movie: David Helfgott
P
ianist David Helfgott, driven by his father and teachers, has a breakdown. Years later he returns to the piano, to popular if not critical acclaim.
View page
Trailer
Watch online
Role in movie: Lionel Logue
T
he King's Speech tells the story of the man who became King George VI, the father of Queen Elizabeth II. After his brother abdicates, George ('Bertie') reluctantly assumes the throne. Plagued by a dreaded stutter and considered unfit to be king, Bertie engages the help of an unorthodox speech therapist named Lionel Logue. Through a set of unexpected techniques, and as a result of an unlikely friendship, Bertie is able to find his voice and boldly lead the country into war.
View page
Trailer
Watch online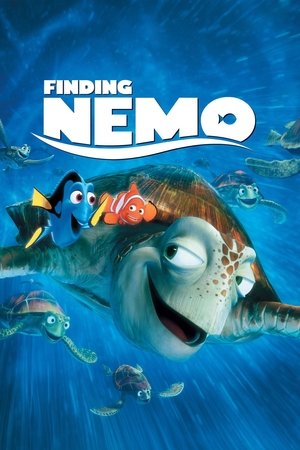 Role in movie: Nigel (voice)
A
tale which follows the comedic and eventful journeys of two fish, the fretful Marlin and his young son Nemo, who are separated from each other in the Great Barrier Reef when Nemo is unexpectedly taken from his home and thrust into a fish tank in a dentist's office overlooking Sydney Harbor. Buoyed by the companionship of a friendly but forgetful fish named Dory, the overly cautious Marlin embarks on a dangerous trek and finds himself the unlikely hero of an epic journey to rescue his son.
View page
Trailer
Watch online
​From Wikipedia, the free encyclopedia.   Geoffrey Roy Rush (born 6 July 1951) is an Australian actor and film producer. As of November 2009, he was one of 25 people to have won the "Triple Crown of Acting": an Academy Award, a Tony Award and an Emmy Award. Apart from being nominated for 4 Academy Awards for acting (winning 1) and 5 BAFTA Awards (winning 3), he has also won 2 Golden Globe and 3 Screen Actors Guild Awards. Description above from the Wikipedia article Geoffrey Rush, licensed under CC-BY-SA, full list of contributors on Wikipedia.
View page with full filmography
Related articles