List of the 10 best movies starring Michael Gambon, order based on the average from the IMDB, TMDB and Rotten Tomatoes ratings
Role in movie: Albert Spica
T
he wife of a barbaric crime boss engages in a secretive romance with a gentle bookseller between meals at her husband's restaurant. Food, colour coding, sex, murder, torture and cannibalism are the exotic fare in this beautifully filmed but brutally uncompromising modern fable which has been interpreted as an allegory for Thatcherism.
View page
Trailer
Watch online
Role in movie: Albus Dumbledore
T
he end begins as Harry, Ron, and Hermione walk away from their last year at Hogwarts to find and destroy the remaining Horcruxes, putting an end to Voldemort's bid for immortality. But with Harry's beloved Dumbledore dead and Voldemort's unscrupulous Death Eaters on the loose, the world is more dangerous than ever.
View page
Trailer
Watch online
Role in movie: Uncle Pastuzo (voice)
A
young Peruvian bear with a passion for all things British travels to London in search of a home. Finding himself lost and alone at Paddington Station, he begins to realize that city life is not all he had imagined - until he meets the kindly Brown family, who read the label around his neck ('Please look after this bear. Thank you.') and offer him a temporary haven. It looks as though his luck has changed until this rarest of bears catches the eye of a museum taxidermist...
View page
Trailer
Watch online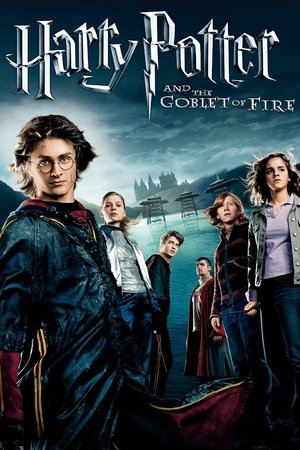 Role in movie: Albus Dumbledore
Y
oung wizard Harry Potter starts his fourth year at Hogwarts, competes in the treacherous Tri-Wizard Tournament and faces the evil Lord Voldemort. Friends Ron and Hermione help Harry manage the pressure … but Voldemort lurks, awaiting his chance to destroy Harry and all that he stands for.
View page
Trailer
Watch online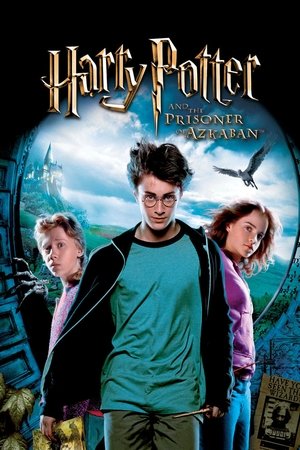 Role in movie: Professor Albus Dumbledore
H
arry, Ron and Hermione return to Hogwarts for a third adventure and magic filled year in this follow-up to the first two Potter blockbusters. Harry comes face to face with danger yet again, this time in the form of escaped convict Sirius Black. In a bid for help, Harry turns to sympathetic Professor Lupin -- but will it be enough?
View page
Trailer
Watch online
Role in movie: Thomas Sandefur
T
ells the true story of a 60 Minutes television series exposé of the tobacco industry, as seen through the eyes of a real tobacco executive, Jeffrey Wigand
View page
Trailer
Watch online
Role in movie: Franklin Bean (voice)
T
he Fantastic Mr. Fox bored with his current life, plans a heist against the three local farmers. The farmers, tired of sharing their chickens with the sly fox, seek revenge against him and his family.
View page
Trailer
Watch online
F
unny, passionate, exciting, and smart: 'Muse Of Fire' will change the way you feel about Shakespeare forever. This unique feature documentary follows two actors, Giles Terera and Dan Poole, as they travel the world to find out everything they can about tackling the greatest writer of them all. Together they have directed and produced an inspiring film that aims to demystify and illuminate Shakespeare's work for everyone: from actors, directors and students of all disciplines, right through to the? man on the street? Denmark with Jude Law, Baz Luhrmann in Hollywood, Prison in Berlin, and on the street with Mark Rylance. Think Shakespeare is boring? Think again!
View page
Watch online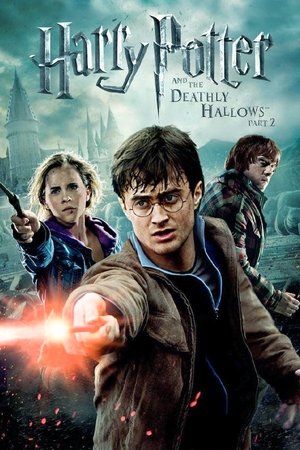 Role in movie: Albus Dumbledore
I
n the second installment of the two-part conclusion, Harry and his best friends, Ron and Hermione, continue their quest to vanquish the evil Voldemort once and for all. Just as things begin to look hopeless for the young wizards, Harry discovers a trio of magical objects that endow him with powers to rival Voldemort's formidable skills.
View page
Trailer
Watch online
Role in movie: King George V
T
he King's Speech tells the story of the man who became King George VI, the father of Queen Elizabeth II. After his brother abdicates, George ('Bertie') reluctantly assumes the throne. Plagued by a dreaded stutter and considered unfit to be king, Bertie engages the help of an unorthodox speech therapist named Lionel Logue. Through a set of unexpected techniques, and as a result of an unlikely friendship, Bertie is able to find his voice and boldly lead the country into war.
View page
Trailer
Watch online
Sir Michael Gambon is an Irish-British actor who has worked in theatre, television and film. A highly respected theatre actor, Gambon is recognised for his role in The Singing Detective and for his role as Albus Dumbledore in the Harry Potter film series, replacing the late actor Richard Harris. Gambon was born in Cabra, Dublin during World War II. His father, Edward Gambon, was an engineer, and his mother, Mary, was a seamstress. His father decided to seek work in the rebuilding of London, and so the family moved to Mornington Crescent in North London, when Gambon was five. His father had him made a British citizen - a decision that would later allow Michael to receive an actual, rather than honorary, knighthood. Gambon married Anne Miller when he was 22, but has always been secretive about his personal life, responding to one interviewer's question about her: "What wife?" The couple lived near Gravesend, Kent, where she has a workshop. While filming Gosford Park, Gambon brought Philippa Hart on to the set and introduced her to co-stars as his girlfriend. When the affair was revealed in 2002, he moved out of the marital home and bought a bachelor pad. In February 2007, it was revealed that Hart was pregnant with Gambon's child, and gave birth to son, Michael, in May 2007. On 22 June 2009 she gave birth to her second child, a boy named William, who is Gambon's third child. Gambon is a qualified private pilot and his love of cars led to his appearance on the BBC's Top Gear programme. Gambon raced the Suzuki Liana and was driving so aggressively that it went round the last corner of his timed lap on two wheels. The final corner of the Dunsfold Park track has been named "Gambon" in his honour.
View page with full filmography
Related articles