List of the 10 best rated episodes from the TV show Scrubs from the 182 listed on our webite. Order based on the average from the IMDB and TMDB ratings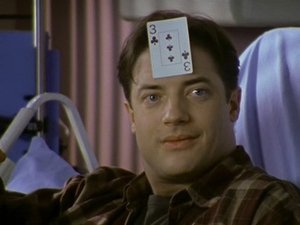 J
ordan's brother Ben is admitted at Sacred Heart for having an accident with a nail gun. J.D. learns that Ben has leukemia, but won't believe it, since there have been many mixups in the hospital lately, so he goes on a search for the real test results.
View page
Watch online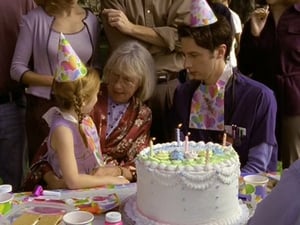 T
he three interns are each assigned patients with various illnesses. Statistically speaking, one of the three is going to die. J.D.'s patient is 86 year old Mrs. Tanner, who is in renal failure. 20 year old David Morrison is Turk's hernia patient and Elliot's patient Mrs. Guerrero only speaks Spanish and might have lupus.
View page
Watch online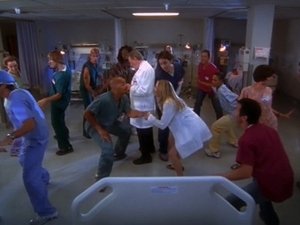 A
new patient at the hospital wakes up and sees everything happening around her as a musical.
Carla can't decide whether or not to return to work and Elliot must find a way to tell J.D. he can't move into her new house with her.
View page
Watch online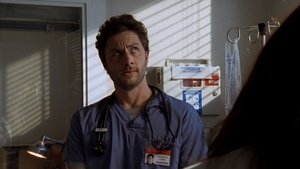 J
.D. and Turk make a huge sacrifice concerning a decade-long steak night tradition for a dying patient. Meanwhile, Dr. Maddox, the new Chief of Medicine, begins to show her true colors.
View page
Watch online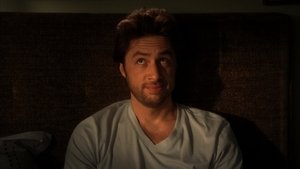 J
.D. is planning on leaving Sacred Heart but before he goes there are a few things that he wants to do including; getting a hug from Dr. Cox, and learning the Janitor's real name. Elliot is ready for the next step in her and J.D.'s relationship and she begins moving her furniture into J.D.'s apartment.
View page
Watch online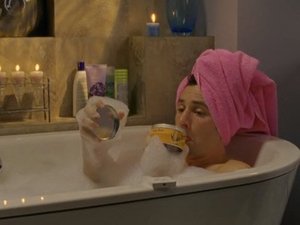 I
n a "Wizard of Oz" homage, J.D. is trying to go home, Turk searches for a heart donor and Carla worries, that she doesn't have the courage to become a parent. Meanwhile, Elliot doesn't believe, that she has the brains to lead a question and answer session. Also, the Janitor is painting color coded lines throughout the hospital for easier navigation.
View page
Watch online
D
r. Cox starts drinking after his decisions result in the death of three of his patients. The staff tries to cover for him at the hospital, while everyone tries to convince him how inspiring he is for them.
Turk starts his new rotation with orthopedic surgery, but isn't so fond of his attending doctor's touchy-feely methods. Thus, J.D. and the Janitor attempt to help Turk find ways to bond with his new supervisor.
View page
Watch online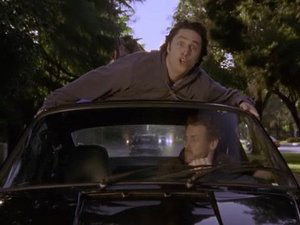 J
.D. asks Dr. Cox out for lunch, but runs into annoying former patient Jill Tracy, who unexpectedly teaches him something about responsibility.
Elliot and Carla discover that Todd has been lying about all his hospital "conquests" and suspect that he's been less than truthful about other issues. Turk warns them not to meddle in his affairs.
View page
Watch online
J
.D. continues his last day at Sacred Heart, and tries to hold out hope for a great sendoff.
View page
Watch online
J
ordan's brother and sister return, but Dr. Cox learns that his brother-in-law Ben hasn't visited a doctor about his cancer in the two years he has been gone traveling the world.
View page
Watch online
Scrubs is an American medical comedy-drama television series created by Bill Lawrence that aired from October 2, 2001 to March 17, 2010 on NBC and later ABC. The series follows the lives of employees at the fictional Sacred Heart teaching hospital. The title is a play on surgical scrubs and a term for a low-ranking person because at the beginning of the series, most of the main characters were medical interns.
Related articles