List of the 10 best rated episodes from the TV show Star Wars: The Clone Wars from the 129 listed on our webite. Order based on the average from the IMDB and TMDB ratings
T
he enemy of my enemy is my friend. Fueled by pure hatred, Darth Maul and his brother Savage Opress set out to take revenge on the Jedi who killed him: Obi-Wan Kenobi. Kenobi receives the aid of an unlikely ally - Asajj Ventress.
View page
Watch online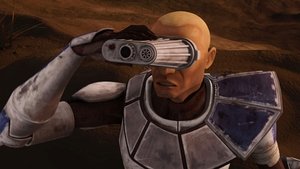 D
arth Maul and Savage Opress form an alliance with the Mandalorian terrorist group Death Watch and several crime syndicates, including Black Sun, the Pyke Syndicate, and the Hutt Cartel, in order to destroy all of their common enemies.
View page
Watch online
W
ith Echo recovered, Rex, Bad Batch, and Anakin Skywalker look to fight their way out of a Separatist base.
View page
Watch online
A
nakin and Obi-Wan, sent to track down the mysterious figure behind the deaths of several Jedi, soon find themselves on the trail of the monstrous apprentice that Ventress has created: Savage Opress. However, Dooku and Ventress also discover that this new apprentice has a will of his own...
View page
Watch online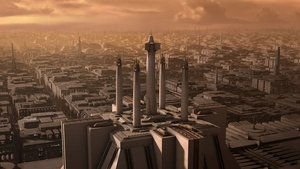 P
rosecution begins for Ahsoka in the High Courts after the Jedi Council expels her from the Jedi Order. As Padmé fights to prove Ahsoka's innocence, Anakin searches for information hoping to relieve Ahsoka of her charges and find the truth behind the crimes against the Jedi Order and the Republic.
View page
Watch online
M
aul's alliance helps the Death Watch and their leader, Pre Vizsla, conquer Mandalore and imprison Duchess Satine, but, when Vizsla's ambitions surface, how long will the alliance last?
View page
Watch online
W
ith two of his men facing execution for disobeying orders, Captain Rex is forced to confront his overly aggressive commander, General Krell, in the conclusion to the action-packed battle for Umbara. Risking charges of mutiny, Rex must make a dark choice as the true face of the enemy emerges.
View page
Watch online
W
hen Count Dooku calls upon the Nightsisters seeking a replacement for Ventress, she and her kin seize the opportunity to exact revenge. Ventress visits the far side of Dathomir and the males of the planet seeking the most brutal and powerful warrior among them. Through their witchcraft, the Nightsisters transform Savage Opress into a monstrous killer designed to turn on his new master.
View page
Watch online
T
he Republic plans a daring final strike against Wat Tambor and Admiral Trench, once again bringing together Rex, Echo, Anakin Skywalker, and the elite Bad Batch squad.
View page
Watch online
H
aving assumed control over a majority of the Death Watch after killing Vizsla in a duel, Maul proceeds to lure Obi-Wan Kenobi to Mandalore with news of Satine's capture. Obi-Wan borrows Anakin's ship, The Twilight, in order to save his love. After stealing the armor of a Death Watch soldier, Obi-Wan uses his disguise to sneak into the jail. He and Satine manage to escape to his ship, however, they are soon pursued by Darth Maul and recaptured. Back in the throne room, Darth Maul proceeds to Force Choke Satine as he and Obi-Wan debate which side of the Force is more powerful. Darth Maul then stabs Satine with the Darksaber, and she dies in Obi-Wan's arms, proclaiming to him: "I always loved you, I always will." Obi-Wan then is escorted to the Mandalorian jail, however, on the way there he is rescued by Bo-Katan and her Death Watch faction. Meanwhile, the hostile takeover captures the attention of Darth Sidious, Maul's former master, who travels to Mandalore to take care of the rogue Sith brothers. At the same time, Bo-Katan and Obi-Wan fight their way through the brewing war, making it to a new ship for Obi-Wan to escape in. Obi-Wan then discovers that Bo-Katan is the sister of Duchess Satine, and expresses his condolences to her as he leaves the planet. In the Mandalorian Throne room, Sidious kills Savage and takes Maul prisoner, hinting that he has a sinister plan in mind.
View page
Watch online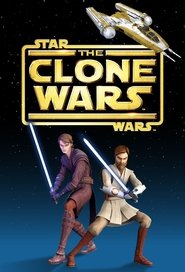 Star Wars: The Clone Wars is an Emmy Award-winning American 3D CGI animated television series created by George Lucas and produced by Lucasfilm Animation with the division Lucasfilm Animation Singapore, Lucasfilm and CGCG Inc. The series debuted on the US version of Cartoon Network on October 3, 2008. It is set in the fictional Star Wars galaxy, during the same time period as the previous 2003 Star Wars: Clone Wars series. Each episode has a running time of 22 minutes, to fill a half-hour time slot. In 2007, Star Wars creator George Lucas stated "there will be at least 100 episodes produced [about five seasons]". Dave Filoni is the supervising director of the series. Genndy Tartakovsky, director of the first Clone Wars series, was not involved with the production, but character designer Kilian Plunkett referred to the character designs from the 2D series when designing the characters for the 3D series. There is also an online comic, depicting story-snippets between the single episodes. The first trailer for the series was released on the official Star Wars website on May 8, 2007. The series was launched with an animated feature film, which was released in theaters on August 15, 2008. Season 2 ended on April 30, 2010. Season 3 premiered on September 17, 2010, with the complete second season releasing on Blu-ray Disc and DVD October 26, 2010. Season 4 premiered on September 16, 2011 with the Complete Season 3 on Blu-ray Disc and DVD released October 18, 2011. The fourth season was released for Blu-ray Disc and DVD release on October 23, 2012. Season 5 premiered on September 29, 2012 with a new time slot of 9:30 A.M. PT/ET.
Related articles