List of the 10 best movies starring Dean Cain, order based on the average from the IMDB, TMDB and Rotten Tomatoes ratings
Role in movie: Dr. Robert Trenton
P
aleontologist Robert Trenton (Dean Cain) is called to Northeastern Antarctica near the Indian Ocean to help the FBI build an underground maximum-security military base and prison for the world's most dangerous criminals and terrorists. The prison is dubbed "New Alcatraz" by the staff. While building the prison, the staff accidentally awaken and unleash a prehistoric Boa Constrictor from its 200 year hibernation. The snake escapes unnoticed until the staff notice a massive hole chewed in the five-foot thick concrete walls. Soon, the staff, and prisoners begin disappearing as they are brutally hunted and eaten by the snake. The FBI agents, Trenton and the rest of the prisoners try to escape, but are hampered as they don't have many weapons. They begin to give up hope as most of the survivors die. However, Trenton manages to blow up the snake underground before escaping to the surface with the only other survivor being his wife.
View page
Trailer
Watch online
Role in movie: Shawn Kent
I
n an ensemble film about easy money, greed, manipulation and bad driving, a Las Vegas casino tycoon entertains his wealthiest high rollers -- a group that will bet on anything -- by pitting six ordinary people against each other in a wild dash for $2 million jammed into a locker hundreds of miles away. The tycoon and his wealthy friends monitor each racer's every move to keep track of their favorites. The only rule in this race is that there are no rules.
View page
Trailer
Watch online
Role in movie: Daniel Harding
O
fficer Daniel Harding is a distinguished member of the K-9 police unit. His partner and best friend is Ace, a police dog. When Ace is accused of mauling a suspect, an overzealous DA convinces police authorities that Ace should be euthanized.
View page
Watch online
Role in movie: Rick Carlson
Role in movie: Danny Donner
A
lly (Emmanuelle Vaugier) is a smart young career woman who needs a new job. Samantha (Cynthia Gibb) is a busy Beverly Hills advertising executive/mom whose too-well-mannered kids need some fun in their lives. And Danny Donner (Dean Cain) is the tough-guy owner of a chocolate company who wants a major ad campaign immediately. Could it all somehow lead to the Christmas that changes everyone's lives forever? Richard Ruccolo, Sierra McCormick, Jared Gilmore and Sarah Thompson co-star in this surprising comedy about little white lies, big holiday wishes, and a woman who may just find love in the most unexpected places by becoming A NANNY FOR CHRISTMAS.
View page
Trailer
Watch online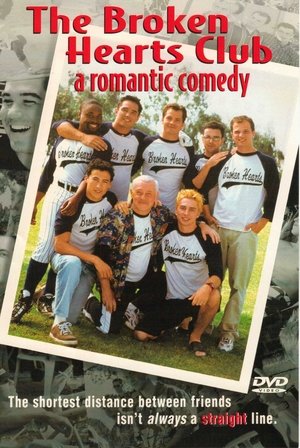 A
group of friends search for fun, love and ultimately themselves in West Hollywood. This movie is an entertaining, and sometimes cynical look into the lives of six gay men trying to come to terms with what being gay and single (or gay and partnered) means to them.
View page
Trailer
Watch online
Role in movie: Chris Harrison
M
att Lee Whitlock, respected chief of police in small Banyan Key, Florida, must solve a vicious double homicide before he himself falls under suspicion. Matt Lee has to stay a few steps ahead of his own police force and everyone he's trusted in order to find out the truth.
View page
Trailer
Watch online
Role in movie: Glen Barrows
F
amily film about a pair of children whose father's girlfriend has kidnapped their dog. Dean Cain stars as Glenn Barrows, a recent widower doing his best to raise his young kids Elliot and Phoebe, who really miss their mother. Things start to look up when the Barrows adopt an adorable puppy named Belle during the holiday season. Just as the healing seems to have begun, Glenn's dog-hating, gold-digging new girlfriend spoils their newfound happiness by sending Belle away. Will the young kids pull off a daring Christmas Eve rescue of their beloved new pet? Haylie Duff co-stars in this heartwarming comedy about family, friendship, and a four-legged holiday miracle.
View page
Watch online
Role in movie: Eugene Hillerman
O
ne summer morning, 12-year-old Arnold Hillerman and his 17-year-old brother Eugene wake at dawn to pick peas and perhaps shoot a wild duck on their family's Montana farm. In a nearby pasture, Arnold's gun fires accidentally. His brother is killed instantly. Isolated by emotions he can't comprehend, Arnold (Jason Presson) must now come to terms with his grieving family - including his angry father (Academy Award®- winner Robert Duvall), his frightened mother (Oscar®- nominee Glenn Close), his antagonistic uncle (Oscar®- nominee Frederic Forrest) and his gentle, straight-talking grandfather (Wilford Brimley) - while his family must come to terms with Arnold. Linda Hamilton and Dean Cain co-star in this haunting drama that critic Richard Freedman of Newhouse Newspapers calls "profoundly moving- a magnificently acted tribute to the human spirit!"
View page
Watch online
Role in movie: The Mikado (voice)
F
ound inside a shining stalk of bamboo by an old bamboo cutter and his wife, a tiny girl grows rapidly into an exquisite young lady. The mysterious young princess enthralls all who encounter her - but ultimately she must confront her fate, the punishment for her crime.
View page
Watch online
His mother, actress Sharon Thomas, married his adoptive father, director Christopher Cain; when Dean was three. Though he grew up in Malibu and attended Santa Monica High School, his career plans favored professional football over acting. While at Princeton, he completed a history major, dated Brooke Shields for two years, and set an NCAA record for interceptions in a season. After signing with the Buffalo Bills, a knee injury ended his pro career before it began. Though he had already played a part in his father's The Stone Boy (1984), he went through the usual route of commercials and tv-parts (notably, "Beverly Hills, 90210" (1990) in 1990) before landing his break-through role as Superman/Clark Kent in the series "Lois & Clark: The New Adventures of Superman" (1993).
View page with full filmography
Related articles