List of the 10 best movies starring Jennifer Tilly, order based on the average from the IMDB, TMDB and Rotten Tomatoes ratings
Role in movie: Louella Parsons
S
emi-true story of the Hollywood murder that occurred at a star-studded gathering aboard William Randolph Hearst's yacht in 1924.
View page
Trailer
Watch online
Role in movie: Tara Ricotto
A
mixed group of individuals - lesbian, gays, and heterosexuals who all frequent a local bar struggle to accept each others lifestyles. However when the two gays are attacked and fight back and ultimately rape one of their attackers, the group becomes strongly divided on their actions.
View page
Watch online
Role in movie: Samantha Cole
F
letcher Reede is a fast-talking attorney and habitual liar. When his son Max blows out the candles on his fifth birthday he has just one wish - that his dad will stop lying for 24 hours. When Max's wish comes true, Fletcher discovers that his mouth has suddenly become his biggest liability.
View page
Watch online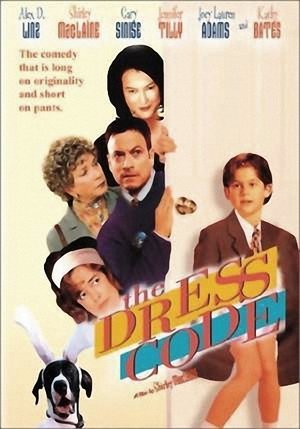 B
runo is the story of a unique young boy genius, Bruno (Alex D. Linz), whose expression of his own individuality leads his family and community along an emotional journey. By the time he reaches his final destination, Bruno's story becomes a fable of the importance of each person's uniqueness and originality.
View page
Trailer
Watch online
F
rank and Jack Baker are professional musicians who play small clubs. They play smaltzy music and have never needed a day job...
View page
Watch online
C
orky, a tough female ex con and her lover Violet concoct a scheme to steal millions of stashed mob money and pin the blame on Violet's crooked boyfriend Caeser.
View page
Trailer
Watch online
Role in movie: Olive Neal
S
et in 1920's New York City, this movie tells the story of idealistic young playwright David Shayne. Producer Julian Marx finally finds funding for the project from gangster Nick Valenti. The catch is that Nick's girl friend Olive Neal gets the part of a psychiatrist, and Olive is a bimbo who could never pass for a psychiatrist as well as being a dreadful actress. Agreeing to this first compromise is the first step to Broadway's complete seduction of David, who neglects longtime girl friend Ellen. Meanwhile David puts up with Warner Purcell, the leading man who is a compulsive eater, Helen Sinclair, the grand dame who wants her part jazzed up, and Cheech, Olive's interfering hitman / bodyguard. Eventually, the playwright must decide whether art or life is more important.
View page
Trailer
Watch online
Role in movie: Lynn Holden
A
n executive (Dave Foley) after being passed over for a promotion to president storms into his office only to find the man who got the promotion dead. Assuming everyone will think he committed the crime he takes off as a fugitive...
View page
Watch online
Role in movie: Celia (voice)
J
ames Sullivan and Mike Wazowski are monsters, they earn their living scaring children and are the best in the business... even though they're more afraid of the children than they are of them. When a child accidentally enters their world, James and Mike suddenly find that kids are not to be afraid of and they uncover a conspiracy that could threaten all children across the world.
View page
Trailer
Watch online
​From Wikipedia, the free encyclopedia Jennifer Tilly (born September 16, 1958) is an American actress and poker player. She is an Academy Award nominee, and a World Series of Poker Ladies' Event bracelet winner. She is sister to Academy-Award-nominated actress Meg Tilly. Description above from the Wikipedia article Jennifer Tilly, licensed under CC-BY-SA, full list of contributors on Wikipedia.
View page with full filmography
Related articles