List of the 10 best movies starring Marlon Brando, order based on the average from the IMDB, TMDB and Rotten Tomatoes ratings
Role in movie: Sheriff Calder
M
ost everyone in town thinks that Sheriff Calder is merely a puppet of rich oil-man Val Rogers. When it is learned that local baddie Bubber Reeves has escaped prison, Rogers' son is concerned because he is having an affair with Reeves' wife. It seems many others in town feel they may have reasons to fear Reeves. Calder's aim is to bring Reeves in alive, unharmed. Calder will have to oppose the powerful Rogers on one hand and mob violence on the other, in his quest for justice.
View page
Trailer
Watch online
Role in movie: Sky Masterson
I
n New York, a gambler is challenged to take a cold female missionary to Havana, but they fall for each other, and the bet has a hidden motive to finance a crap game.
View page
Trailer
Watch online
A
young Parisian woman begins a sordid affair with a middle-aged American businessman whom lays out ground rules that their clandestine relationship will be based only on sex.
View page
Trailer
Watch online
Role in movie: Valentine 'Snakeskin' Xavier
V
al Xavier, a drifter of obscure origins, arrives at a small town and gets a job in a store run by Lady Torrence. Her husband, Jabe M. Torrance, is dying of cancer. Val is pursued by Carol Cutere, the enigmatic local tramp-of-good-family.
View page
Watch online
U
nable to convince the ruling council of Krypton that their world will destroy itself soon, scientist Jor-El takes drastic measures to preserve the Kryptonian race: He sends his infant son Kal-El to Earth. There, gaining great powers under Earth's yellow sun, he will become a champion of truth and justice. Raised by the Kents, an elderly farm couple, Clark Kent learns that his abilities must be used for good. The adult Clark travels to Metropolis, where he becomes a mild-mannered reporter for the Daily Planet...and a caped wonder whose amazing feats stun the city: Superman! Meanwhile, Lex Luthor, the world's greatest criminal mind, is plotting the greatest real estate swindle of all time. Can't even the Man of Steel stop this nefarious scheme?
View page
Trailer
Watch online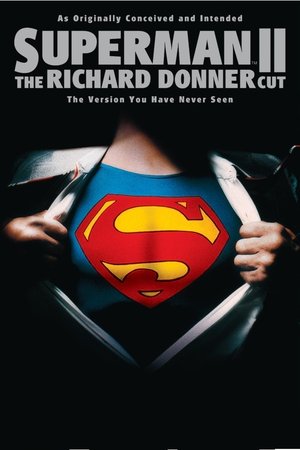 T
hree escaped criminals from the planet Krypton test the Man of Steel's mettle. Led by Gen. Zod, the Kryptonians take control of the White House and partner with Lex Luthor to destroy Superman and rule the world. But Superman, who attempts to make himself human in order to get closer to Lois, realizes he has a responsibility to save the planet.
View page
Watch online
Role in movie: Stanley Kowalski
A
Streetcar Named Desire is the film adaptation from the play by Tennessee Williams and directed by Elia Kazan. The film tells the drama story of the conflict between run down southern states and the exemplary industrial states in the north. Disturbed Blanche DuBois moves in with her sister in New Orleans and is tormented by her brutish brother-in-law while her reality crumbles around her.
View page
Trailer
Watch online
Role in movie: Colonel Walter E. Kurtz
A
t the height of the Vietnam war, Captain Benjamin Willard is sent on a dangerous mission that, officially, "does not exist, nor will it ever exist." His goal is to locate - and eliminate - a mysterious Green Beret Colonel named Walter Kurtz, who has been leading his personal army on illegal guerrilla missions into enemy territory.
View page
Trailer
Role in movie: Terry Malloy
T
erry Malloy dreams about being a prize fighter, while tending his pigeons and running errands at the docks for Johnny Friendly, the corrupt boss of the dockers union. Terry witnesses a murder by two of Johnny's thugs, and later meets the dead man's sister and feels responsible for his death. She introduces him to Father Barry, who tries to force him to provide information for the courts that will smash the dock racketeers.
View page
Trailer
Watch online
Role in movie: Don Vito Corleone
T
he story spans the years from 1945 to 1955 and chronicles the fictional Italian-American Corleone crime family. When organized crime family patriarch Vito Corleone barely survives an attempt on his life, his youngest son, Michael, steps in to take care of the would-be killers, launching a campaign of bloody revenge.
View page
Trailer
Watch online
From Wikipedia, the free encyclopedia. Marlon Brando, Jr. (April 3, 1924 – July 1, 2004) was an American actor who performed for over half a century. He was perhaps best known for his roles as Stanley Kowalski in A Streetcar Named Desire (1951), his Academy Award-nominated performance as Emiliano Zapata in Viva Zapata! (1952), his role as Mark Antony in the MGM film adaptation of the Shakespeare play Julius Caesar (1953), for which he was nominated for an Academy Award, and his Academy Award-winning performance as Terry Malloy in On the Waterfront (1954). During the 1970s, he was most famous for his Academy Award-winning performance as Vito Corleone in Francis Ford Coppola's The Godfather (1972), also playing Colonel Walter Kurtz in another Coppola film, Apocalypse Now (1979). Brando delivered an Academy Award-nominated performance as Paul in Last Tango in Paris (1972), in addition to directing and starring in the western film One-Eyed Jacks (1961). Brando had a significant impact on film acting, and was the foremost example of the "method" acting style. While he became notorious for his "mumbling" diction and exuding a raw animal magnetism, his mercurial performances were nonetheless highly regarded, and he is considered one of the greatest and most influential actors of the 20th century. Director Martin Scorsese said of him, "He is the marker. There's 'before Brando' and 'after Brando'.'"Actor Jack Nicholson once said, "When Marlon dies, everybody moves up one." Brando was also an activist, supporting many issues, notably the African-American Civil Rights Movement and various American Indian Movements. Description above from the Wikipedia article Marlon Brando, licensed under CC-BY-SA, full list of contributors on Wikipedia
View page with full filmography
Related articles