List of the 10 best movies starring Michael Lonsdale, order based on the average from the IMDB, TMDB and Rotten Tomatoes ratings
D
uring the 1972 Olympic Games in Munich, eleven Israeli athletes are taken hostage and murdered by a Palestinian terrorist group known as Black September. In retaliation, the Israeli government recruits a group of Mossad agents to track down and execute those responsible for the attack.
View page
Trailer
Watch online
A
n international assassin is employed by disgruntled French generals to kill Charles de Gaulle while a dedicated gendarme follows the assassin's trail in this political thriller. The film uses the perspectives of the ultra-professional assassin as he prepares his work and that of the harried but humble French detective as he uncovers the plot.
View page
Trailer
Watch online
J
ulie Kohler is prevented from suicide by her mother. She leaves the town. She will track down, charm and kill five men who do not know her. What is her goal ? What is her purpose?
View page
Trailer
Watch online
Role in movie: Georges Tabard
B
aisers voles is the second of two films from the 'Antonie-Doinel-Zyklus' by French director Truffaut. The film depicts the life of a young twenty year old man who's life revolves around casual jobs and women, especially young violinist Christine Darbon (Claude Jade's screen-debut).
View page
Trailer
Watch online
Role in movie: Récitant / Narrator (voice)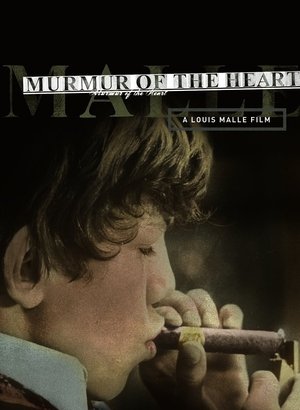 Role in movie: Father Henri
T
his is a jolly coming-of-age story about a 15-year-old boy named Laurent Chevalier who is growing up in bourgeois surroundings in Dijon, France. This is France in the mid-1950s rather than America in the 1990s. Thus, Laurent is unharmed by events which would irreparably shatter the self-esteem of a modern American adolescent: he gets drunk, he smokes, he has sex, he is smothered by his mother, he is ignored by his father, a priest makes a pass at him, he gets rheumatoid fever, etc. There's enough scandalous behavior in this film to make 100 made-for-TV movies, and yet this is a very happy and oddly innocent tale.
View page
Watch online
B
ourgeois convention is demolished in Luis Buñuel's surrealist gem. Featuring an elegant soiree with guests seated at toilet bowls, poker-playing monks using religious medals as chips, and police officers looking for a missing girl who is right under their noses, this perverse, playfully absurd comedy of non sequiturs deftly compiles many of the themes that preoccupied Buñuel throughout his career—from the hypocrisy of conventional morality to the arbitrariness of social arrangements.
View page
Watch online
W
hile two dueling theater groups rehearse plays by Aeschylus (Seven Against Thebes and Prometheus Bound), two solitary individuals wander the Parisian streets hustling the populace for cash.
View page
Trailer
Watch online
Role in movie: Dupont D'Ivry
A
rule bound head butler's world of manners and decorum in the household he maintains is tested by the arrival of a housekeeper who falls in love with him in post-WWI Britain. The possibility of romance and his master's cultivation of ties with the Nazi cause challenge his carefully maintained veneer of servitude.
View page
Trailer
Watch online
U
nder threat in Algeria, Ismahel emigrates to France where he wants to live and work, with the hope that the people he's fleeing from will forget him the time he is away. In the letters that he writes to the daughter that he left behind in his homeland, he tells his own story in the guise of the biblical tale of Jonas and the Whale. Somewhere in France, an elderly farmer has just lost his young son. His three other children help him as much as they can to get through the trial of the funeral, but the ceremony is halted when the old man falls ill. The two stories unfold parallel to each other and are alternated.
View page
Watch online
​From Wikipedia, the free encyclopedia.   Michael Lonsdale (born May 24, 1931), sometimes billed as Michel Lonsdale, is a French actor who has appeared in over 180 films and television shows. Lonsdale was raised by an Irish mother and an English father, initially in London and on Jersey, and later during the Second World War in Casablanca, Morocco. He moved to Paris to study painting in 1947 but was drawn in to the world of acting instead, first appearing on stage at the age of 24. Lonsdale is bilingual and is in demand for English-language and French productions. He is best known in the English-speaking world for his roles as the villainous Sir Hugo Drax in the 1979 James Bond film, Moonraker, the astute French detective Lebel in The Day of the Jackal, and M Dupont d'Ivry in The Remains of the Day. On 25 February 2011, he won a Caesar award, his first, as a best supporting actor in Of Gods and Men. Description above from the Wikipedia article Michael Lonsdale, licensed under CC-BY-SA, full list of contributors on Wikipedia.
View page with full filmography
Related articles