List of the 10 best rated episodes from the TV show Skins from the 61 listed on our webite. Order based on the average from the IMDB and TMDB ratings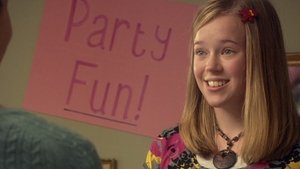 "
Pandora" is the fourth episode of the third series of the British teen drama Skins, which first aired on 12 February 2009 on E4 in both Ireland and the United Kingdom. The episode was written by Bryan Elsley and Georgia Lester, and was directed by Simon Massey. The episode focuses on the character of Pandora Moon, who is miserable after her boyfriend, Thomas Tomone, recently returned to the Democratic Republic of the Congo. She holds a small pyjama party for her friends, but it descends into chaos when uninvited guests arrive and the food is spiked with drugs. Pandora and Effy get into an argument after both girls have sex with James Cook, but the argument is interrupted when Thomas unexpectedly returns.
"Pandora" was filmed in September 2008. It featured guest appearances by Sally Phillips and Harry Enfield, as well as real-life partners Morwenna Banks and David Baddiel, who played on-screen lovers. The episode brought in 701,000 viewers and was E4's highest-rated programme of the week. It received generally positive reviews from critics. Harry Enfield and James Fleet who both appear in this episode previously starred together as father and son in the 2000 film Kevin & Perry Go Large.
View page
Watch online
C
assie's family and friends are too wrapped up in their own worlds to notice she is not eating and that her health is at risk. Will this change when Cassie gets to know Sid?
View page
Watch online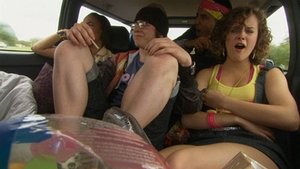 S
o Michelle's Mum Anna has gone and done it again. Married another new husband. And worse, Michelle has to move in with them into their new house. But even worse, this time Michelle has to contend with a new big-titted, emotionally-manipulative step sister called Scarlett. Before she knows what's happening, Scarlett is invading her life, co-opting her friends and offering unwanted advice about what to do about her still incapacitated ex-boyfriend Tony.
So when Scarlett inveigles herself onto Michelle's birthday camping trip to the Gower and starts to move in on the emotionally fragile Sid, Michelle's got to do something. Sid needs Michelle, he's her friend, so she does the only thing she knows. But who's that arriving back from Scotland and full of hope for Sid? Now that is bad timing.step in. Sid needs a friend, Michelle. But Sid has always had a thing for her so she does the only thing she knows. Now they have to live with the consequences. Are they going to tell Tony? And who's that arriving back from Scotland and full of hope for Sid? Now that is bad timing.
View page
Watch online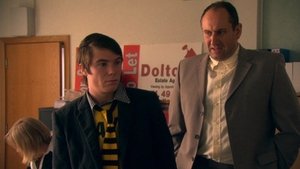 C
hris' college career has been a long road full of tribulations; drugs, petty theft, non attendance and resounding failure. So when the CCTV cameras catch him shagging Buck Tooth in the Science corridor, the College Director calls time. Chris is out. And out of his college accommodation as well. Homeless, family-less, Chris is going down hill fast, until Jal steps in with a challenge. She'll try to unwind a little so long as he gets his act together and gets some focus.
So Chris gets a job, several jobs, in fact every time he's fired he gets another one, and he moves into the smallest bed-sit in Bristol. So Jal's got to chill out, and wow when she does she's pretty gorgeous, and talented, and cool, and...Could Chris have had his eyes opened wider than any drug could do?
View page
Watch online
T
hings get dark this week as Tony's silent little sister, Effy, goes missing. Desperate to find Effy, can Tony rely on any of his old mates, or have they all shunned him forever?
View page
Watch online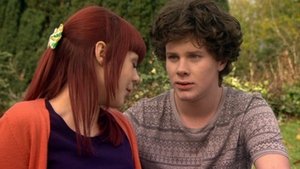 J
J's (Ollie Barbieri ) feeling lost and confused. The upset within the gang has taken its toll on him, and his fine balancing act has come unstuck. When he visits his psychiatric clinic, he just gets given more drugs.
At home, his mother (Juliet Cowan) is worn out with it all, and away from the home, JJ can see his friends coming apart at the seams. With Effy (Kaya Scodelario) at such a low ebb, and the chance discovery of Cook (Jack O'Connell), Freddie (Luke Pasqualino) and Pandora's (Lisa Backwell) secrets, he feels the burden to be overwhelming. But an unlikely member of the gang - Emily (Kathryn Prescott ) - proves to be the true friend at his time of need.
View page
Watch online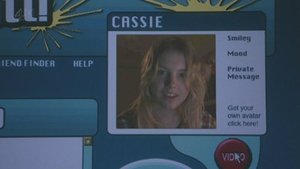 S
id hasn't coped at all well with the fact that his best friend Tony is a shadow of the man he was. And his 'girlfriend' Cassie moving away to Scotland hasn't helped either, particularly when he catches her looking like she's having the time of her life with a pair of tartan-clad boys. So his mood is not improved much when his Grandad, a notorious Glaswegian hard bastard arrives, dying of cancer, to say his final goodbyes. He has never liked his son and he likes his Grandson Sid even less. So his arrival makes Sid's Dad's life a misery too.
Especially as he's brought Sid's Uncle Sandy and his two weird cousins along for good measure too. Multiply all this by ten when Sid's estranged Mum joins in to play happy families. So it's Jenkins family meltdown. And when Sid comes down for breakfast he ends up making a discovery that nothing could have prepared him for. Sometimes life is just too sudden, just too cruel. So Sid's life crisis deepens into a chasm of despair, what he really needs now is his best mate, he needs Tony.
View page
Watch online
W
hat's the matter with Cassie? She's back together with Sid, Chris is on the mend, Michelle and Tony are back with each other and A-level exams are finally over. So to celebrate, Sid has organised a dinner party where everyone can try to get along. But how can they? Jal is lying to Chris, Chris is lying to everyone, including himself. And when it finally gets too much, Cassie runs. She runs and runs and keeps on going - until she arrives at a totally magical place, where the people are friendly and she can get along. But can she be happy?
View page
Watch online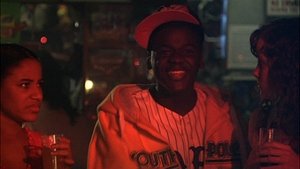 T
he last episode in the series involves Sid attempting to pull himself together and tell Cassie how he feels about her, but with tragic consequences. Meanwhile, nobody is in the mood to celebrate Anwar's birthday, and Tony is out of luck when he tries to make amends.
View page
Watch online
I
t's A-Level results day for the gang but not all of them are present.
Decisions are made as they all prepare for the next chapter of their lives.
View page
Watch online
Skins is a British teen drama that follows the lives of a group of teenagers in Bristol, South West England, through the two years of sixth form. Its controversial storylines have explored issues such as dysfunctional families, mental illness, adolescent sexuality, substance abuse, death and bullying. The show was created by father-and-son television writers Bryan Elsley and Jamie Brittain for Company Pictures, and premiered on E4 on 25 January 2007. The show went on to be a critical success as well as a ratings winner within its target demographic. Over its initial six-year run, Skins proved to be atypical of ongoing drama series in that it replaced its primary cast every two years. Plans for a film spin-off were first discussed in 2009, but ultimately did not come to fruition. Instead, a specially-commissioned seventh and final series of the show was broadcast in 2013, featuring some of the cast from its 2007–10 run. The show's name comes from the rolling papers known as "skins". Other ventures to expand the brand have included a short-lived North American remake, which aired on MTV in 2011 but was cancelled after one season after advertisers abandoned the series in response to low ratings and the significant controversy which arose over its depiction of teen sexuality.
Related articles