List of the 10 best movies directed by Tsui Hark, order based on the average from the IMDB, TMDB and Rotten Tomatoes ratings
A
mischievous snake who assumes human form interferes with the romance between her reptilian sister and a hapless man.
View page
Trailer
Watch online
D
uring the Ming Dynasty, Tsao Sui Yan, the power-hungry and ruthless eunuch leader of East Chamber, craves his own kingdom. He intends on destroying the rebelling clans by using a traitorous secretary's children as bait. Ultimately, the two warring factions - the rebels led by Chow Wai-on and Mo-yan Yau, the East Chamber led by Tsao - end up in the rundown Dragon Inn right in the middle of the desert. Jade King, the beautiful owner and proprietor of Dragon Inn, hopes to cash in on the incident. But problems arise when Wai-on, desperate for the quickest route of escape, attempts to marry Jade in hopes of prying her for information; and the two clans go head-to-head in a no-holds barred finale battle.
View page
Watch online
S
et in late 19th century Canton this martial arts film depicts the stance taken by the legendary martial arts hero Wong Fei-Hung (1847-1924) against foreign forces' (English, French and American) plundering of China.
View page
Trailer
Watch online
A
reforming ex-gangster tries to reconcile with his estranged policeman brother, but the ties to his former gang are difficult to break.
View page
Trailer
Watch online
I
n 1937 Shanghai, a soon-to-depart soldier meets a young woman under a bridge during a Japanese air raid. They vow to meet after the war ends, but they don't know each other's name or face. Ten years later, the young woman, a nightclub singer, takes in a naive girl fresh from the country. The country girl falls in love with the would-be song-writer upstairs who, unbeknownst to the singer, is none other than the soldier from the bridge.
View page
Trailer
Watch online
N
ing Tsai-Shen, a humble tax collector, arrives in a small town to carry out his work. No one is willing to give him shelter for the night, so he ends up in the haunted Lan Ro temple. There, he meets Taoist Swordsman Yen Che-Hsia, and the beautiful Nieh Hsiao-Tsing, with whom he falls in love.
View page
Watch online
I
ron Monkey is a Hong Kong variation of Robin Hood. Corrupt officials of a Chinese village are robbed by a masked bandit know as "Iron Monkey", named after a benevolent deity. When all else fails, the Governor forces a traveling physician into finding the bandit. The arrival of an evil Shaolin monk, brings the physician and Iron Monkey together to battle the corrupt government.
View page
Trailer
Watch online
A
young man adopted by a renowned swordsmith, discovers that his real father was killed by a powerful bandit called Lung. Leaving to seek revenge, he runs foul of a group of vicious desert scum, losing his right arm in the process. After being nursed back to health, he eventually learns to compensate for his loss and returns to confront the man who murdered his father.
View page
Watch online
T
hree friends make a fire bomb and places it in a cinema. A young girl, who observed the incident, following the bombers and begin to manipulate them. The four perpetrators of all crimes until they steal a large sum of money in the Japanese currency, which is belonging to a mysterious organization.
View page
Watch online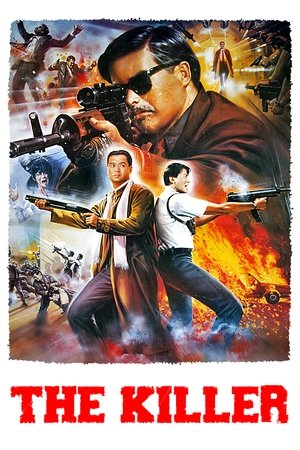 H
ong Kong's preeminent director John Woo transforms genres from both the East and the West to create this explosive and masterful action film. Featuring Hong Kong's greatest star, Chow Yun-fat, as a killer with a conscience, the film is an exquisite dissection of morals in a corrupt society, highlighted with slow-motion sequences of brilliantly choreographed gun battles on the streets of Hong Kong.
View page
Trailer
Watch online
From Wikipedia, the free encyclopedia Tsui Hark (born 15 February 1950), born Tsui Man-kong, is a New Wave film director in Hong Kong and an influential film producer. He is viewed as a major figure in the Golden Age of Hong Kong cinema (typically early 1980s to mid 1990s). Description above from the Wikipedia article Tsui Hark, licensed under CC-BY-SA, full list of contributors on Wikipedia.
View page with full filmography
Related articles