List of the 10 best movies starring Danny Lee Sau-Yin, order based on the average from the IMDB, TMDB and Rotten Tomatoes ratings
Role in movie: Inspector San Lee
T
he head of the Organized Crime and Triad Bureau, Inspector San Lee, will do anything to put triad boss Tung in jail.
View page
Watch online
C
hief B (Danny Lee) is an unconventional CID member who relies more on instincts rather than by the book to resolve situations. He's a down-to-earth fellow who's a mamma's boy, not too well-educated, and an outstanding member of the CID. Police Officer Kit (Eddie Chan) has just been promoted from the rank-and-file to CID, and at the same time is studying for the test to become an Inspector. Chief B takes him under his wings to investigate numerous gang-related cases. Kit, previously a by-the-book type of police officer, learns a lot from Chief B.
View page
Watch online
W
ith the cast list, you would almost expect this to be another Chang Cheh film. Two of Chang's proteges, David Chiang and Chen Kuan-tai go head-to-head in The Imposter which sees cinematographer Pao Hsueh-li back in the director's chair. Chiang plays Ko Liang, as master of disguise who puts his seven faces to good use when he goes to the aid of two young guardsmen Tseng Yung (Danny Lee) and Tseng Kan (Wang Chung) who have been framed by Captain Lo (Chen Kuan-tai) for murder.
View page
Watch online
Role in movie: Chang Shun
"
All Men Are Brothers" is the sequel to "Water Margin" a.k.a. "Seven Blows of the Dragon" from 1972. At the beginning of "All Men Are Brothers", we learn that the emperor forgives the 108 Liangshan rebels since he finds they have the same enemies. The small army tries to conquer the city Hangchow, but is defeated. They send 7 spies to gather information about the city's defense before they attack a second time.
View page
Trailer
Watch online
Role in movie: Inspector Man
A
man (Fatty) returns home to find his wife with another man. He goes to a bar and begins to drink, waking up the next day to find that he owes a mafioso money for killing his wife. Not wanting to pay the money, he enlists a malitia organization only to find the leader a psychopath who seeks revenge on his brother, who the mafioso tortured. The psycho blames Fatty, and kills his mother and young daughter. Fatty must kill the psycho to survive.
View page
Watch online
T
he "walk in" of the title refers to one person allowing another's soul to take possession of his body at the time of death.
View page
Watch online
T
wo brothers Ah B and Dee live in two different worlds. Ah B decided to quit his smuggling business for a new life. He opens a nightclub to put his younger brother's singing talent in the limelight. Confrontation and fighting in the club at a singing contest unfolds drug deals of partners of Ah B. Innocently involved in the smuggling case Ah B is sentenced for a long-term jail. Misunderstandings override love of the siblings. As time goes by, in the name of love can the two brothers live under the same sky?
View page
Watch online
T
C Lee, a senior policeman whose mounting debts are making headlines in the local press. Lee's not the only person in trouble at his police station, where a handful of colleagues are paying off the bank or worse, are becoming locked into repayments to gangland debt collectors. When Lee and his colleagues become caught in the loan sharks' spiraling interest charges and organized pressure tactics, they become vigilantes and fight back.
View page
Watch online
Role in movie: Chung's Boss
K
o leads a team of Hong Kong assassins that are taken out one by one. Ko manages to flee to the countryside, where he aims to find out who's behind this and to gain the strength to fight back. Helping him is local girl Tong, whilst chasing Ko is the long arm of the law, represented by cop Chung.
View page
Watch online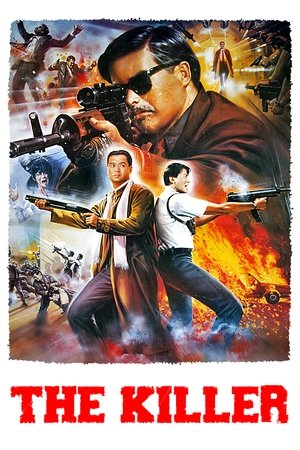 Role in movie: Insp. Li Ying / Little Eagle
H
ong Kong's preeminent director John Woo transforms genres from both the East and the West to create this explosive and masterful action film. Featuring Hong Kong's greatest star, Chow Yun-fat, as a killer with a conscience, the film is an exquisite dissection of morals in a corrupt society, highlighted with slow-motion sequences of brilliantly choreographed gun battles on the streets of Hong Kong.
View page
Trailer
Watch online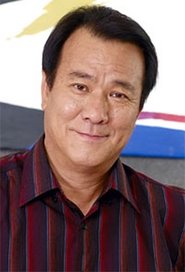 From Wikipedia, the free encyclopedia.   Danny Lee Sau-Yin   is a Hong Kong actor, film producer, screenwriter, director, action director and presenter. He is best known for frequently portraying Hong Kong police officers in films such as Law With Two Phases, The Killer and The Untold Story. Description above from the Wikipedia article Danny Lee , licensed under CC-BY-SA,full list of contributors on Wikipedia.
View page with full filmography
Related articles