List of the 10 best movies starring Deborah Kerr, order based on the average from the IMDB, TMDB and Rotten Tomatoes ratings
Role in movie: Sibyl Railton-Bell
T
he stories of several people are told as they stay at a seaside hotel in Bournemouth which features dining at "Separate Tables."
View page
Trailer
Watch online
Role in movie: Mary Brodie
T
he year is 1880. On the outskirts of the fictional small Scottish town of Levenford there stands a strange building, half cottage, half castle, embraced with thick stone walls. The townsfolk nickname the fortress "Hatter's Castle", for James Brodie, the man who built it. Brodie is a hatter who keeps the members of the family in fear and submission; he is brutal, arrogant, selfish and cruel. His wife, who has long been ailing, and his daughter Mary, are in awe of him. His son Angus, aged 15, alone dear to his heart, suffers under his love as the others suffer under his sternness.
View page
Trailer
Watch online
Role in movie: Cigarette girl (Scenes deleted)
W
hen a neutral Danish merchant ship is forced to put into port after trying to evade British wartime contraband control, its captain becomes involved in a beautiful British Naval Intelligent agent's efforts to capture a group of German spies operating from a London cinema.
View page
Trailer
Watch online
Role in movie: Ida Carmody
I
n the Australian Outback, the Carmody family--Paddy, Ida and their teenage son Sean--are sheep drovers, always on the move. Ida and Sean want to settle down and buy a farm. Paddy wants to keep moving. A sheep-shearing contest, the birth of a child, drinking, gambling and a race horse will all have a part in the final decision.
View page
Trailer
Watch online
Role in movie: Jenny Hill
A
young and idealistic woman, who has adopted the Salvation Army and whose father is an armament industrialist, will save more souls directing her father's business. A comedy with social commentary.
View page
Watch online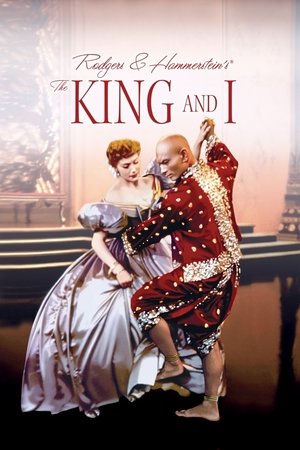 Role in movie: Anna Leonowens
M
rs. Anna Leonowens and her son Louis arrive in Bangkok, where she has contracted to teach English to the children of the royal household. She threatens to leave when the house she had been promised is not available, but falls in love with the children. A new slave, a gift of a vassal king, translates "Uncle Tom's Cabin" into a Siamese ballet, expressing her unhappiness at being with the King. She attempts to escape with her lover. Anna and the King fall in love, but her British upbringing inhibits her from joining his harem. She is just about to leave Siam when she hears of the King's imminent death, and returns to help his son, her favorite pupil, rule his people.
View page
Trailer
Watch online
Role in movie: Karen Holmes
Role in movie: Miss Giddens
Role in movie: Sister Clodagh
A
fter opening a convent in the Himalayas, five nuns encounter conflict and tension as they attempt to adapt to their remote, exotic surroundings.
View page
Watch online
Role in movie: Edith Hunter
C
onsidered by many to be the finest British film ever made, The Life and Death of Colonel Blimp, by Michael Powell and Emeric Pressburger, is a stirring masterpiece like no other. Roger Livesey dynamically embodies outmoded English militarism as the indelible General Clive Candy, who barely survives four decades of tumultuous British history, 1902 to 1942, only to see the world change irrevocably before his eyes. Anton Walbrook and Deborah Kerr provide unforgettable support, he as a German enemy turned lifelong friend of Candy's and she as young women of three consecutive generations—a socially committed governess, a sweet-souled war nurse, and a modern-thinking army driver—who inspire him. Colonel Blimp is both moving and slyly satirical, an incomparable film about war, love, aging, and obsolescence, shot in gorgeous Technicolor.
View page
Trailer
Watch online
Born Deborah Jane Kerr-Trimmer in Scotland in 1921, she was the daughter of a soldier who had been gassed in World War I. A shy, insecure child, she found an outlet for expressing her feelings in acting. Her aunt, a radio star, got her some stage work when she was a teenager, and she came to the attention of British film producer Gabriel Pascal, who cast her in his film of George Bernard Shaw's "Major Barbara" (Major Barbara (1941)) and Love on the Dole (1941). She quickly became a star of the British cinema, playing such diverse roles as the three women in The Life and Death of Colonel Blimp (1943) and the nun in Black Narcissus (1947). In 1947 she "crossed the pond" and came to MGM, where she found success in films like The Hucksters (1947), Edward, My Son (1949) and Quo Vadis (1951). After a while, however, she tired of playing prim-and-proper English ladies, so she made the most of the role of the adulteress who romps on the beach with Burt Lancaster in From Here to Eternity (1953). The film was a success, and Kerr received her second Oscar nomination. She also achieved success on the Broadway stage in "Tea and Sympathy," reprising her role in the 1956 film version (Tea and Sympathy (1956)). That same year she played one of her best-remembered screen roles, "Mrs. Anna" in The King and I (1956). More success followed in Heaven Knows, Mr. Allison (1957), An Affair to Remember (1957), Separate Tables (1958), The Sundowners (1960), The Innocents (1961) and The Night of the Iguana (1964). Then in 1968 she suddenly quit movies, appalled by the explicit sex and violence of the day. After some stage and TV work in the 1970s and 1980s and swan song performances in The Assam Garden (1985) and Hold the Dream (1986), she retired from acting altogether. Kerr holds the record for the most Academy Award nominations for Best Actress without a win (six), but that was made up for in 1994, when she was given an Honorary Oscar for her screen achievements. Date of Death 16 October 2007, Botesdale, Suffolk, England  (complications from Parkinson's disease)
View page with full filmography
Related articles