List of the 10 best films tagged with fairy tale, order based on the average from the IMDB, TMDB and Rotten Tomatoes ratings
A
present-day idyllic kingdom where the benevolent teenage son of King Adam and Queen Belle offers a chance of redemption for the troublemaking offspring of Disney's classic villains: Cruella De Vil (Carlos), Maleficent (Mal), the Evil Queen (Evvie) and Jafar (Jay).
View page
Watch online
W
hen the kingdom's most wanted-and most charming-bandit Flynn Rider hides out in a mysterious tower, he's taken hostage by Rapunzel, a beautiful and feisty tower-bound teen with 70 feet of magical, golden hair. Flynn's curious captor, who's looking for her ticket out of the tower where she's been locked away for years, strikes a deal with the handsome thief and the unlikely duo sets off on an action-packed escapade, complete with a super-cop horse, an over-protective chameleon and a gruff gang of pub thugs.
View page
Watch online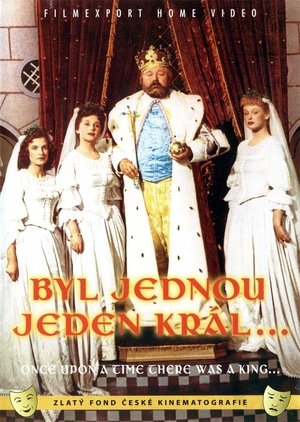 A
selfish self-centered widowed ruler, barely tolerated by his subjects and called appropriately enough, 'King Myself, First' asks his three daughters to name the measure of their love for him. When one of them says, "more than salt", he banishes her from the kingdom. Not understanding what she meant the King assumes love can only be measured by precious metals or one's own talent, the 'correct' answers from his other two daughters. The arrogance of the King leads him to gather all the salt in the kingdom and destroy it. Of course, this backfires as he slowly learns the universal value of the substance, and of course, the essence of his daughter's reply. With the help of the wise and magical old 'herb woman', the King also learns what it means to be a true and wise ruler.
View page
Watch online
T
he film stars Libuse Safrankova as the title character, a young woman who is put upon by her stepmother and stepsisters. The film employs a twist, though, when a handsome prince comes knocking. Cinderella does not simply fall into the prince's arms. In this version, he must actively pursue the young woman who is a skilled sharpshooter prone to wearing hunting outfits. Cinderella also has three wishes at her disposal, gained from three magic nuts.
View page
Trailer
Watch online
A
more horrific and gloomy version of The Beauty and the Beast. Julie is a bankrupt merchant's daughter who as the only one of the three daughters chooses to save her father's life by going to the Haunted Wood's Castle where she meets Netvor. He wants to kill her, but her beauty prevents him from that. Although she is forbidden to see him she starts to love him and the love rescues him from his curse.
View page
Watch online
T
he kingdom of Takicardie quakes under the rule of the tyrannical King Charles V-et-III-font-VIII-et-VIII-font-XIV, whose favourite pastime is shooting birds. His archenemy is a cheeky mockingbird, whose favourite pastime is thwarting the king's attempts to shoot birds. One night, a portrait of the king comes to life and disposes of the real king, taking his place. The portrait king falls in love with a young shepherdess in another painting and intends to marry her. But, alas, the shepherdess has fallen in love with a chimneysweep and together they elope from the king's palace. Enraged, the king sends his police to capture them and once they are within his power he forces the shepherdess to marry him. The mockingbird must use all his guile and courage to once more thwart the king and bring his evil reign to an end.
View page
Trailer
Watch online
L
iving with her tyrannical stepfather in a new home with her pregnant mother, 10-year-old Ofelia feels alone until she explores a decaying labyrinth guarded by a mysterious faun who claims to know her destiny. If she wishes to return to her real father, Ofelia must complete three terrifying tasks.
View page
Trailer
L
izuca is only six years old, not much older than her pet dachshund Patrocle, when her mother dies and she is left to live with her grandparents on their farm. Before long, Lizuca's father comes to take her away to live with him and his new bride, a vile woman who considers children the bane of all existence. Lizuca and the dachshund escape the wicked stepmother and spend the night in a hollow tree, a tree that changes into an enchanted land where Lizuca (like Alice through the Looking Glass) discovers a world of characters in the form of bees, frogs, the four seasons, Snow White, her dwarves, and other fairy tale creatures. This magic place is threatened by the evil stepmother's plan to sell the grove that protects the secret land to developers -- a decision that puts the woman on trial before this perfidy can be realized.
View page
Watch online
T
he story of the last Seal Child's journey home. After their mother's disappearance, Ben and Saoirse are sent to live with Granny in the city. When they resolve to return to their home by the sea, their journey becomes a race against time as they are drawn into a world Ben knows only from his mother's folktales. But this is no bedtime story; these fairy folk have been in our world far too long. It soon becomes clear to Ben that Saoirse is the key to their survival.
View page
Trailer
Watch online
Related articles