List of the 10 best films tagged with priest, order based on the average from the IMDB, TMDB and Rotten Tomatoes ratings
D
espite the encouragement of Dean Menou-Segrais, Fr. Donissan doubts his vocation. When the young Mouchette, who has killed her lover, turns to him, he condemns her and drives her to suicide. One evening, walking down a country road, he passes a horse dealer in whom he recognizes Satan.
View page
Trailer
Watch online
T
his fifth Danish Dogme film is about six vulnerable individuals whose lives are interwoven. In a city suburb, a young minister arrives to take up duties at a local church. He is persuaded by his assistant to join an Italian night school class, and he soon becomes the centre of a group of people to whom fate has dealt quite serious blows. Gradually each one in the group manages to overcome his/her predicament and find a happy solution. This Dogma production was shown at the Berlinale in 2001 where it surprisingly won a silver medal.
View page
Watch online
R
efusing to give into police investigators' questions of suspicion, due to the seal of confession, a priest becomes the prime suspect in a murder.
View page
Trailer
Watch online
R
omero is a compelling and deeply moving look at the life of Archbishop Oscar Romero of El Salvador, who made the ultimate sacrifice in a passionate stand against social injustice and oppression in his county. This fil chronicles the transformation of Romero from an apolitical, complacent priest to a committed leader of the Salvadoran people.
View page
Watch online
A
dramatised historical account of the rise and fall of Urbain Grandier, a 17th-century Roman Catholic priest accused of witchcraft following alleged demonic possessions of sexually repressed nuns.
View page
Trailer
Watch online
V
alerie (Jaroslava Schallerová), a Czechoslovakian teenager living with her grandmother, is blossoming into womanhood, but that transformation proves secondary to the effects she experiences when she puts on a pair of magic earrings. Now seeing the world around her in a different light, Valerie must endure her sexual awakening while attempting to discern reality from fantasy as she encounters lecherous priest Gracian (Jan Klusák), a vampire-like stranger and otherworldly carnival folk.
View page
Trailer
Watch online
T
his Pedro Almodóvar film explores the sexual misconduct in the Catholic Church in 1960's Spain. The film is about two boys who are mistreated in a Catholic school and the struggles they face later in life with their sexual identity and hatred for priests.
View page
Trailer
Watch online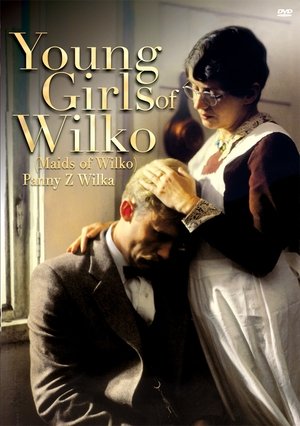 S
et in the late '20s. A thirtyish young man, who heads a small factory, faints at the funeral of a close friend. He decides to go home to his aunt and uncle for a while, but gets involved with a family of five women who had been in love with him at one time though he had apparently loved only one, who, unknown to him, has died since his departure. The women are mainly disillusioned with life or estranged from husbands while the youngest has a crush on him.
View page
Trailer
Watch online
1
2-year-old Regan MacNeil begins to adapt an explicit new personality as strange events befall the local area of Georgetown. Her mother becomes torn between science and superstition in a desperate bid to save her daughter, and ultimately turns to her last hope: Father Damien Karras, a troubled priest who is struggling with his own faith.
View page
Trailer
Watch online
M
aster craftsman Ingmar Bergman explores the search for redemption in a meaningless existence. In this stark depiction of spiritual crisis, small-town pastor Tomas Ericsson (Gunnar Björnstrand) performs his duties mechanically before a dwindling congregation. When he is asked to assist with a troubled parishioner's (Max von Sydow) debilitating fear of nuclear annihilation, Tomas is terrified to find that he can provide nothing but his own uncertainty.
View page
Trailer
Watch online
Related articles