List of the 10 best movies starring Tom Kenny, order based on the average from the IMDB, TMDB and Rotten Tomatoes ratings
Role in movie: Office Staff
F
ed up with the cruelty and stupidity of American culture, an unlikely duo goes on a killing spree, killing reality TV stars, bigots and others they find repugnant in this black comedy.
View page
Trailer
Watch online
Role in movie: Jerry Klein
R
obin Williams stars as Lance Clayton, a man who has learned to settle. He dreamed of being a rich and famous writer, but has only managed to make it as a high school poetry teacher. His only son Kyle (Daryl Sabara) is an insufferable jackass who won't give his father the time of day. He is dating Claire (Alexie Gilmore), the school's adorable art teacher, but she doesn't want to get serious --
View page
Trailer
Watch online
Role in movie: Ed Vartis (voice) (uncredited)
T
he Boxtrolls is a comedic fable that unfolds in Cheesebridge, a posh Victorian-era town obsessed with wealth, class and the stinkiest of fine cheeses. Beneath its charming cobblestone streets dwell the Boxtrolls, foul monsters who crawl out of the sewers at night and steal what the townspeople hold most dear: their children and their cheeses. At least that's the legend residents have always believed. In truth, the Boxtrolls are an underground cavern-dwelling community of quirky and lovable oddballs who wear recycled cardboard boxes the way turtles wear their shells. The Boxtrolls have raised an orphaned human boy since infancy as one of their dumpster-diving and mechanical junk-collecting own. When the Boxtrolls are targeted by a villainous pest exterminator who is bent on eradicating them as his ticket to Cheesebridge society, the kind-hearted band of tinkerers must turn to their adopted charge and an adventurous rich girl to bridge two worlds amidst the winds of change – and cheese.
View page
Watch online
Role in movie: New Holland Townsfolk (voice)
Y
oung Victor conducts a science experiment to bring his beloved dog Sparky back to life, only to face unintended, sometimes monstrous, consequences.
View page
Trailer
Watch online
Role in movie: Rabbit (Voice)
D
uring an ordinary day in Hundred Acre Wood, Winnie the Pooh sets out to find some honey. Misinterpreting a note from Christopher Robin, Pooh convinces Tigger, Rabbit, Piglet, Owl, Kanga, Roo, and Eeyore that their young friend has been captured by a creature named "Backson" and they set out to save him.
View page
Trailer
Watch online
Role in movie: Various (voice)
O
ne-hour animated special surrounding a surly deli owner Murray Weiner, who is forced to step into Santa's shoes for one Christmas and bumbles his way into doing a great job.
View page
Watch online
I
mmediately before the events of The Matrix Reloaded, the crew of the hovercraft Osiris discovers a quarter of a million sentinels drilling through the surface of the earth towards the last human city of Zion. But can the Osiris survive long enough to warn Zion?
View page
Watch online
Role in movie: Doctor Octopus
M
aximum Overload features LEGO Spider-Man and some of Marvels most popular heroes and villains, offering an original look at the Marvel Universe on a LEGO scale. The 22-minute animated special is a comedy-adventure in which the mischievous Loki challenges the Marvel super heroes yet again but this time, he's putting together an army of super villains to conquer the Earth. Iron Man, Thor, Iron Fist, Captain America, Nick Fury, Black Widow, Falcon, Wolverine and many more heroes face off against Venom, Doc Ock, Mandarin and the Red Skull in the ultimate battle. And, of course, no Marvel production is complete without a special guest appearance from Stan The Man Lee!
View page
Watch online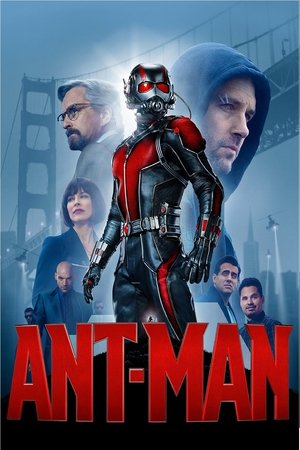 Role in movie: Hideous Rabbit (voice)
A
rmed with the astonishing ability to shrink in scale but increase in strength, con-man Scott Lang must embrace his inner-hero and help his mentor, Dr. Hank Pym, protect the secret behind his spectacular Ant-Man suit from a new generation of towering threats. Against seemingly insurmountable obstacles, Pym and Lang must plan and pull off a heist that will save the world.
View page
Trailer
Watch online
From Wikipedia, the free encyclopedia. Thomas James "Tom" Kenny (born July 13, 1962) is an American actor, voice actor and comedian, noted for his long-running-role as SpongeBob SquarePants in the television series of the same name, as well as the live-action character Patchy the Pirate, Gary the Snail and the French narrator based on Jacques Cousteau. He is also the narrator of Cartoon Network's The Powerpuff Girls. Aside from voice acting, Kenny starred in the short-lived Fox sketch show The Edge, and was a cast member of the HBO sketch comedy program Mr. Show, where he worked with Jill Talley, whom he subsequently married. He currently voices the Ice King in the Cartoon Network animated series Adventure Time with Finn and Jake, and voices additional characters on Scooby-Doo! Mystery Incorporated, another Cartoon Network show. Also in Cosmic Quantum Ray as Quantum Ray. As of 2007, he has also hosted the show Funday Night at the Movies on TCM, which encourages children to watch old movies. Description above from the Wikipedia article Tom Kenny, licensed under CC-BY-SA, full list of contributors on Wikipedia .
View page with full filmography
Related articles