List of the 10 best films tagged with underdog, order based on the average from the IMDB, TMDB and Rotten Tomatoes ratings
A
Melbourne family is very happy living near the Melbourne airport. However, they are forced to leave their beloved home (by the Government and airport authorities) to make way for more runways. 'The Castle' is the story of how they fight to remain in their home.
View page
Trailer
Watch online
D
ARK HORSE tells the larger than life true story of how a barmaid in a former mining village in South Wales bred a racehorse on her allotment that went on to become a champion. Jan had successfully bred dogs and birds and believed she could do the same with a different animal – though she knew nothing about racing and had never been on a horse. Convincing a handful of locals to part with ten pound a week for her scheme, she found a thoroughbred mare with a terrible racing record for £300, a stallion past his best, put them together and – against all the odds – bred a winner. It's an audacious tale of luck and chance and beating the odds; a story of how a gaggle of working class folk from the Welsh Valleys took on the racing elite, broke through class and financial barriers, and brought hope and pride back to their depressed community.
View page
Watch online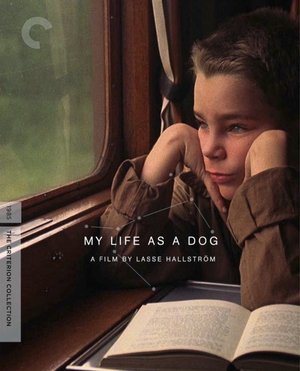 A
boy and his brother don't get along well. In order to let their ill mother rest, they are separated and sent to different relatives.
View page
Trailer
Watch online
E
dward Scissorhands is a classic Tim Burton and Johnny Depp film about a small suburban town that receives a visit from a castaway unfinished science experiment named Edward. A satire on the normality of Middle-America and their fear of outsiders. A magical fairytale story of loneliness, learning, and love; that will make you laugh, curse, and cry.
View page
Trailer
Watch online
T
he former World Heavyweight Champion Rocky Balboa serves as a trainer and mentor to Adonis Johnson, the son of his late friend and former rival Apollo Creed.
View page
Trailer
Watch online
W
hen world heavyweight boxing champ Apollo Creed wants to give an unknown fighter a shot at the title as a publicity stunt, his handlers pick palooka Rocky Balboa, an uneducated collector for a Philadelphia loan shark.
View page
Trailer
Watch online
S
et against the backdrop of a high school football season, Dan Lindsay and T.J. Martin's documentary UNDEFEATED is an intimate chronicle of three underprivileged student-athletes from inner-city Memphis and the volunteer coach trying to help them beat the odds on and off the field. For players and coaches alike, the season will be not only about winning games — it will be about how they grapple with the unforeseeable events that are part of football and part of life.
View page
Watch online
A
MERICAN MOVIE is the story of filmmaker Mark Borchardt, his mission, and his dream. Spanning over two years of intense struggle with his film, his family, financial decline, and spiritual crisis, AMERICAN MOVIE is a portrayal of ambition, obsession, excess, and one man's quest for the American Dream.
View page
Watch online
M
onsieur Hulot comes to a beachside hotel for a vacation, where he accidentally (but good-naturedly) causes havoc.
View page
Trailer
Watch online
A
ging outlaw Pike Bishop (William Holden) prepares to retire after one final robbery. Joined by his gang, which includes Dutch Engstrom (Ernest Borgnine) and brothers Lyle (Warren Oates) and Tector Gorch (Ben Johnson), Bishop discovers the heist is a setup orchestrated in part by his old partner, Deke Thornton (Robert Ryan). As the remaining gang takes refuge in Mexican territory, Thornton trails them, resulting in fierce gunfights with plenty of casualties
View page
Trailer
Watch online
Related articles