List of the 10 best movies starring Randolph Scott, order based on the average from the IMDB, TMDB and Rotten Tomatoes ratings
Role in movie: Cole Armin
C
ole Armin comes to Albuquerque to work for his uncle, John Armin, a despotic and hard-hearted czar who operates an ore-hauling freight line, and whose goal is to eliminate a competing line run by Ted Wallace and his sister Celia. Cole tires of his uncle's heavy-handed tactics and switches over to the Wallace side. Lety Tyler, an agent hired by the uncle, also switches over by warning Cole and Ted of a trap set for them by the uncle and his henchman.
View page
Watch online
Role in movie: Wyatt Earp
E
arp agrees to become marshal and establish order in Tombstone in this very romanticized version of the gunfight at the O.K. Corral (e.g., Doc is killed by Curley before the actual battle and Earp must do the job alone).
View page
Trailer
Watch online
Role in movie: Bud Norton
M
ovie star Mavis Arden, as amorous in private as she is pure in public, gets involved with a politician despite her watchdog publicist Morgan. Planning to meet her beau again at the next stop on her personal appearance tour, Mavis is stranded at a remote rural boarding house, with a pretentious landlady, sensible old maid, rabid film fan waitress...and strapping young mechanic Bud Norton, whom to Mavis is just the plaything of an idle hour...
View page
Watch online
Role in movie: Steve Burkett
E
llen Arden arrives 7 years after being given up for dead in a shipwreck, to find her husband Nick just remarried to Bianca. The overjoyed Nick awkwardly tries to break the news gently to Bianca. But before he can do that, an unpleasant surprise--news that Ellen has spent the 7 years on a deserted island with fellow-survivor Burkett. Nick's jealousy tries to find out the truth. Hilarious confusion reigns before Nick chooses his favorite wife.
View page
Trailer
Watch online
F
ootball player John Kent tags along as Huck Haines and the Wabash Indianians travel to an engagement in Paris, only to lose it immediately. John and company visit his aunt, owner of a posh fashion house run by her assistant, Stephanie. There they meet the singer Scharwenka (alias Huck's old friend Lizzie), who gets the band a job. Meanwhile, Madame Roberta passes away and leaves the business to John and he goes into partnership with Stephanie.
View page
Trailer
Watch online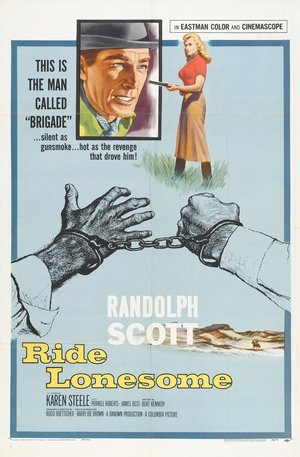 Role in movie: Ben Brigade
A
wanted murderer, Billy John, is captured by Ben Brigade, a bounty hunter, who intends to take him to Santa Cruz to be hanged. Brigade stops at a staging post, where he saves the manager's wife from an Indian attack, and enlists the help of two outlaws to continue his journey more safely.
View page
Trailer
Watch online
Role in movie: Bart Allison
B
art Allison arrives in Sundown after a three year search for Tate Kimbrough. Although it is Kimbrough's wedding day, Allison makes it clear he blames him for the death of his wife and is out to kill him. A shoot-out in the church puts the wedding on hold and Allison and his trail-buddy hole up in the livery stable. But the reasons for his actions become increasingly unclear, while the town starts to wonder about the grip Kimbrough has over them.
View page
Trailer
Watch online
Role in movie: Bilge Smith
W
hen the fleet puts in at San Francisco, sailor Bake Baker tries to rekindle the flame with his old dancing partner, Sherry Martin, while Bake's buddy Bilge Smith romances Sherry's sister Connie. But it's not all smooth sailing: Bake has a habit of losing Sherry's jobs for her; and despite Connie's dreams, Bilge is not ready to settle down.
View page
Trailer
Watch online
Role in movie: Pat Brennan
H
aving lost his horse in a bet, Pat Brennan hitches a ride with a stagecoach carrying newlyweds, Willard and Doretta Mims. At the next station the coach and its passengers fall into the hands of a trio of outlaws headed by a man named Usher. When Usher learns that Doretta is the daughter of a rich copper-mine owner, he decides to hold her for ransom. Tension builds over the next 24 hours as Usher awaits a response to his demands and as a romantic attachment grows between Brennan and Doretta.
View page
Trailer
Watch online
Role in movie: Ben Stride
A
ging lawman Ben Stride burns a trail of murderous revenge across a hardscrabble landscape searching for his wife's murderers.
View page
Trailer
Watch online
From Wikipedia, the free encyclopedia Randolph Scott (January 23, 1898 – March 2, 1987) was an American film actor whose career spanned from 1928 to 1962. As a leading man for all but the first three years of his cinematic career, Scott appeared in a variety of genres, including social dramas, crime dramas, comedies, musicals (albeit in non-singing and non-dancing roles), adventure tales, war films, and even a few horror and fantasy films. However, his most enduring image is that of the tall-in-the-saddle Western hero. Out of his more than 100 film appearances more than 60 were in Westerns; thus, "of all the major stars whose name was associated with the Western, Scott most closely identified with it." Scott's more than thirty years as a motion picture actor resulted in his working with many acclaimed screen directors, including Henry King, Rouben Mamoulian, Michael Curtiz, John Cromwell, King Vidor, Alan Dwan, Fritz Lang, and Sam Peckinpah. He also worked on multiple occasions with some noted directors: Henry Hathaway (8 times), Ray Enright (7), Edwin R. Marin (7), Andre DeToth (6), and most notably, his seven film collaborations with Budd Boetticher. Scott also worked with a diverse array of cinematic leading ladies, from Shirley Temple and Irene Dunne to Mae West and Marlene Dietrich. He also appeared with Gene Tierney, Ann Sheridan, Maureen O'Hara, Nancy Carroll, Donna Reed, Gail Russell, Margaret Sullavan, Virginia Mayo, Bebe Daniels, Carole Lombard, and Joan Bennett. Tall (6 ft 2 in; 188 cm), lanky, and handsome, Scott displayed an easygoing charm and courtly Southern drawl in his early films that helped offset his limitations as an actor, where he was frequently found to be stiff or "lumbering". As he matured, however, Scott's acting improved while his features became burnished and leathery, turning him into the ideal "strong, silent" type of stoic hero. The BFI Companion to the Western noted:     In his earlier Westerns ... the Scott persona is debonair, easy-going, graceful, though with the necessary hint of steel. As he matures into his fifties his roles change. Increasingly Scott becomes the man who has seen it all, who has suffered pain, loss, and hardship, and who has now achieved (but at what cost?) a stoic calm proof against vicissitude. During the early 1950s, Scott was a consistent box-office draw. In the annual Motion Picture Herald Top Ten Polls, he ranked tenth in 1950, eighth in 1951, and again tenth in 1952. Scott also appeared in the Quigley's Top Ten Money Makers Poll from 1950 to 1953. Description above from the Wikipedia article Randolph Scott, licensed under CC-BY-SA, full list of contributors on Wikipedia.
View page with full filmography
Related articles