List of the 10 best movies starring Stephen Root, order based on the average from the IMDB, TMDB and Rotten Tomatoes ratings
Role in movie: Don Durenberger
B
ill Mitchell is the philandering and distant President of the United States. Dave Kovic is a sweet-natured and caring Temp Agency operator, who by a staggering coincidence looks exactly like the President. As such, when Mitchell wants to escape an official luncheon, the Secret Service hires Dave to stand in for him. Unfortunately, Mitchell suffers a severe stroke whilst having sex with one of his aides, and Dave finds himself stuck in the role indefinitely. The corrupt and manipulative Chief of Staff, Bob Alexander, plans to use Dave to elevate himself to the White House - but unfortunately, he doesn't count on Dave enjoying himself in office, using his luck to make the country a better place, and falling in love with the beautiful First Lady...
View page
Trailer
Watch online
Role in movie: Charles Thompson
A
convert to Islam sends the U.S. government a tape showing him in three nondescript storage rooms, each of which may contain a nuclear bomb set to detonate in less than a week. Helen Brody, an FBI agent in L.A., is tasked with finding the bombs while a CIA "consultant", known as H, interrogates the suspect who has allowed himself to be caught. The suspect, whose wife and children have left him and disappeared, seems to know exactly what the interrogation will entail. Even as H ratchets up the pressure, using torture over Brody's objection, the suspect doesn't crack. Should H do the unthinkable, and will Brody acquiesce? Is any Constitutional principle worth possible loss of life?
View page
Trailer
Watch online
Role in movie: Sherrif Wynan
A
strong-willed teacher, determined to educate the poor and illiterate youth of an impoverished Welsh village, discovers one student whom she believes to have the seeds of genius in him.
View page
Trailer
Watch online
Role in movie: Hymie King
T
he career of screenwriter Dalton Trumbo is halted by a witch hunt in the late 1940s when he defies the anti-communist HUAC committee and is blacklisted.
View page
Trailer
Watch online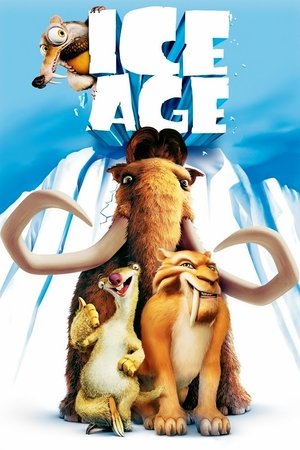 Role in movie: Rhino / Start (voice)
W
ith the impending ice age almost upon them, a mismatched trio of prehistoric critters -- Manny the woolly mammoth, Diego the saber-toothed tiger and Sid the giant sloth -- find an orphaned infant and decide to return it to its human parents. Along the way, the unlikely allies become friends. But when enemies attack, their quest takes on far nobler aims..
View page
Trailer
Watch online
Role in movie: Doc / Merrimack / Mr. Snuggles (voice)
W
hen Rango, a lost family pet, accidentally winds up in the gritty, gun-slinging town of Dirt, the less-than-courageous lizard suddenly finds he stands out. Welcomed as the last hope the town has been waiting for, new Sheriff Rango is forced to play his new role to the hilt.
View page
Trailer
Watch online
Role in movie: Milton Waddams
P
eter is a drone for a software company well on his way to a nervous breakdown when a hypnosis mishap opens his eyes. He becomes so apathetic toward his job that he can't even muster up the energy to quit. His new no-work ethic is mistaken by a pair of corporate headhunters as "middle-management potential," and he is promoted as his pals Michael and Samir are laid off. Frustrated in his attempts to be down-sized, Peter hatches a plot to embezzle the company.
View page
Trailer
Watch online
T
wo men come to Gotham City: Bruce Wayne after years abroad feeding his lifelong obsession for justice and Jim Gordon after being too honest a cop with the wrong people elsewhere. After learning painful lessons about the city's corruption on its streets and police department respectively, this pair learn how to fight back their own way. With that, Gotham's evildoers from top to bottom are terrorized by the mysterious Batman and the equally heroic Gordon is assigned to catch him by comrades who both hate and fear him themselves. In the ensuing manhunt, both find much in common as the seeds of an unexpected friendship are laid with additional friends and rivals helping to start the legend.
View page
Trailer
Watch online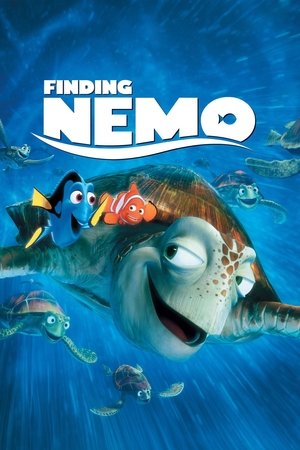 Role in movie: Bubbles (voice)
A
tale which follows the comedic and eventful journeys of two fish, the fretful Marlin and his young son Nemo, who are separated from each other in the Great Barrier Reef when Nemo is unexpectedly taken from his home and thrust into a fish tank in a dentist's office overlooking Sydney Harbor. Buoyed by the companionship of a friendly but forgetful fish named Dory, the overly cautious Marlin embarks on a dangerous trek and finds himself the unlikely hero of an epic journey to rescue his son.
View page
Trailer
Watch online
Role in movie: Man who hires Wells
L
lewelyn Moss stumbles upon dead bodies, $2 million and a hoard of heroin in a Texas desert, but methodical killer Anton Chigurh comes looking for it, with local sheriff Ed Tom Bell hot on his trail. The roles of prey and predator blur as the violent pursuit of money and justice collide.
View page
Trailer
Watch online
Stephen Root (born November 17, 1951) is an American actor. He is principally known for his comedic work, but has won acclaim for his occasional dramatic roles. Description above from the Wikipedia article Stephen Root, licensed under CC-BY-SA, full list of contributors on Wikipedia.
View page with full filmography
Related articles