List of the 10 best films tagged with horse, order based on the average from the IMDB, TMDB and Rotten Tomatoes ratings
I
n the Old West, a 17-year-old Scottish boy teams up with a mysterious gunman to find the woman with whom he is infatuated.
View page
Watch online
A
French teacher in a small Algerian village during the Algerian War forms an unexpected bond with a dissident who is ordered to be turned in to the authorities.
View page
Watch online
A
country romance about the human streak in the horse and the horse in the human. Love and death become interlaced and with terrible consequences.The fortunes of the people in the country through the horses' perception.
View page
Trailer
Watch online
M
arnie Edgar is a habitual liar and a thief who gets jobs as a secretary and after a few months robs the firms in question, usually of several thousand dollars. When she gets a job at Rutland's, she also catches the eye of the handsome owner, Mark Rutland. He prevents her from stealing and running off, as is her usual pattern, but also forces her to marry him. Their honeymoon is a disaster and she cannot stand to have a man touch her and on their return home, Mark has a private detective look into her past. When he has the details of what happened in her childhood to make her what she is, he arranges a confrontation with her mother realizing that reliving the terrible events that occurred in her childhood and bringing out those repressed memories is the only way to save her.
View page
Trailer
Watch online
W
hen the kingdom's most wanted-and most charming-bandit Flynn Rider hides out in a mysterious tower, he's taken hostage by Rapunzel, a beautiful and feisty tower-bound teen with 70 feet of magical, golden hair. Flynn's curious captor, who's looking for her ticket out of the tower where she's been locked away for years, strikes a deal with the handsome thief and the unlikely duo sets off on an action-packed escapade, complete with a super-cop horse, an over-protective chameleon and a gruff gang of pub thugs.
View page
Watch online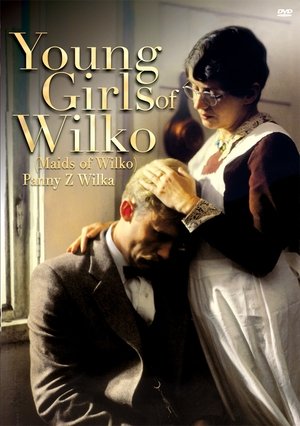 S
et in the late '20s. A thirtyish young man, who heads a small factory, faints at the funeral of a close friend. He decides to go home to his aunt and uncle for a while, but gets involved with a family of five women who had been in love with him at one time though he had apparently loved only one, who, unknown to him, has died since his departure. The women are mainly disillusioned with life or estranged from husbands while the youngest has a crush on him.
View page
Trailer
Watch online
D
ARK HORSE tells the larger than life true story of how a barmaid in a former mining village in South Wales bred a racehorse on her allotment that went on to become a champion. Jan had successfully bred dogs and birds and believed she could do the same with a different animal – though she knew nothing about racing and had never been on a horse. Convincing a handful of locals to part with ten pound a week for her scheme, she found a thoroughbred mare with a terrible racing record for £300, a stallion past his best, put them together and – against all the odds – bred a winner. It's an audacious tale of luck and chance and beating the odds; a story of how a gaggle of working class folk from the Welsh Valleys took on the racing elite, broke through class and financial barriers, and brought hope and pride back to their depressed community.
View page
Watch online
A
carnival barker displays a sideshow freak called the Feathered Hen and tells her story. Cleopatra, a trapeze artist with the carnival, is adored by a midget named Hans. Frieda, Hans' fiancée (also a midget), warns Hans that Cleopatra is only interested in him so that he will give her money. Cleopatra has an affair with Hercules, and when Frieda lets it slip that Hans is to come into an inheritance, Cleopatra and Hercules plan to get the money be having Cleopatra marry Hans. During the wedding reception, Cleopatra, although openly romantic with Hercules, is accepted by the freaks, but is revolted and mocks them. The freaks decide that they no longer need Hercules in their carnival and have a new career for Cleopatra all lined up, and make sure she doesn't 'chicken' out.
View page
Trailer
Watch online
Related articles