List of the 10 best rated episodes from the TV show Prison Break from the 81 listed on our webite. Order based on the average from the IMDB and TMDB ratings
V
eronica and Nick request a judge to postpone Lincoln's execution. A C.O. becomes suspicious about a broken door.
View page
Watch online
M
ichael must get the key to the infirmary and enlist the help of an old face, while Lincoln learns the identity of his kidnapper and another inmate learns of the escape.
View page
Watch online
K
ellerman and Hale blackmail Warden Pope. Michael finds out he might get out earlier than anticipated. Veronica becomes uncertain of her allies.
View page
Watch online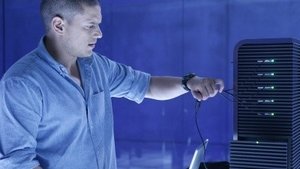 S
ara takes a hostage in a bid to secure Scylla. In the meantime, Michael and Lincoln finally meet the General while one of their members switches allegiance.
View page
Watch online
W
hile the riot intensifies, Abruzzi and Sucre join forces. Michael must decide whether or not to save the life of Dr. Tancredi.
View page
Watch online
W
estmoreland wants Michael to speed up the planned escape, and gets Bellick one step closer to unraveling it. Michael has to decide whether to involve Sara in the breakout plan. Tweener's devotion is put to a test. Veronica finds out that her ally unexpectedly has a connection to an inmate serving time at Fox River.
View page
Watch online
W
ith Lincoln's execution scheduled for the following day, Veronica comes out of hiding to contact him and gains an ally. Kellerman makes the ultimate sacrifice to preserve the conspiracy. Michael looks for a way to get Lincoln out of solitary confinement in time for the escape that evening. The inmates risk everything as they attempt their escape.
View page
Watch online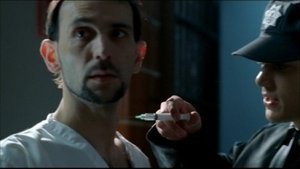 E
veryone's ready to make their escapes across the high wire. Veronica and Nick realize they may be in over their heads. And Agent Kellerman helps Vice President Reynolds calm down before her debate.
View page
Watch online
A
s the escape is in progress, Warden Pope and Captain Bellick begin a search to detain the escapees. Michael and co. have to reach the aircraft fast as the police is hot on their heels. Veronica discovers a major piece of evidence that could prove Lincoln's innocence. The Vice President is worried about losing her authority.
View page
Watch online
M
ichael creates a lockdown by sabotaging the air conditioning in order to execute his breakout plan properly, and unintentionally causes a riot that gets Sara into huge trouble. Meanwhile, an ex-con is blackmailed into seeing to that Lincoln is killed.
View page
Watch online
Prison Break is an American television serial drama created by Paul Scheuring, that was broadcast on Fox for four seasons, from 2005 until 2009. The series revolves around two brothers; one has been sentenced to death for a crime he did not commit, and the other devises an elaborate plan to help his brother escape prison. The series was produced by Adelstein-Parouse Productions, in association with Original Television and 20th Century Fox Television. Along with creator Paul Scheuring, the series is executive produced by Matt Olmstead, Kevin Hooks, Marty Adelstein, Dawn Parouse, Neal H. Moritz, and Brett Ratner who directed the pilot episode. The series' theme music, composed by Ramin Djawadi, was nominated for a Primetime Emmy Award in 2006. The series was originally turned down by Fox in 2003, which was concerned about the long-term prospects of such a series. Following the popularity of serialized prime time television series Lost and 24, Fox decided to back production in 2004. The first season received generally positive reviews, and performed well in the ratings. The first season was originally planned for a 13-episode run, but was extended to include an extra nine episodes due to its popularity. Prison Break was nominated for several industry awards, and won the 2006 People's Choice Award for Favorite New TV Drama and was nominated for the 2005 Golden Globe Award for Best Television Series Drama. In the United States, all four seasons have been released on DVD, while the first and third seasons and The Final Break have also been released on Blu-ray Disc. The series has been aired and all seasons have been released on Blu-ray internationally.
Related articles