List of the 10 best movies starring Sammo Hung, order based on the average from the IMDB, TMDB and Rotten Tomatoes ratings
T
he Vampire Master joins forces with another fellow priest (with his two pet "ghosts" along for the ride) to defeat an evil witch and her henchman, whose goals are to defeat the human race. The priests must also overcome the odds of the separation between humans and ghosts.
View page
Watch online
C
han, an articulate senior detective nearing the end of his career, is taking care of the daughter of a witness killed by ruthless crime lord Po. Martial arts expert Ma is set to take over as head of the crime unit, replacing Chan who wants an early retirement.
View page
Watch online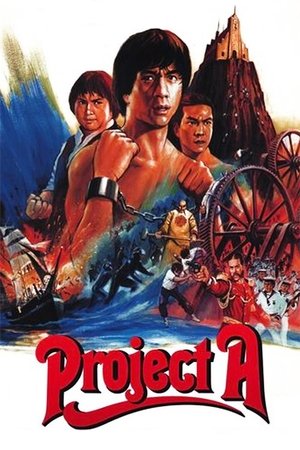 I
n late 19th Century Hong Kong the British may rule the land, but the pirates rule the waters. One Coast Guard officer is Dragon Ma, who is determined that his beloved Coast Guard will not be made a fool of.
View page
Watch online
C
ousins Thomas and David, owners of a mobile restaurant, team up with their friend Moby, a bumbling private detective, to save the beautiful Sylvia, a pickpocket.
View page
Watch online
Role in movie: Bold Cheung
S
ammo is Courageous Cheung, a pedicab driver in a rural community who is known around town as the man who fears nothing. Well, this is proved false before the opening credits finish when he endures a particularly frightening nightmare of flesh-eating zombies. But, that's just the beginning of his run-ins with the supernatural...
View page
Trailer
Watch online
Role in movie: Hung Chun-nam
H
aving defeated the best fighters of the Imperial Japanese army in occupied Shanghai, Ip Man and his family settle in post-war Hong Kong.Struggling to make a living, Master Ip opens a kung fu school to bring his celebrated art of Wing Chun to the troubled youth of Hong Kong. His growing reputation soon brings challenges from powerful enemies, including pre-eminent Hung Gar master, Hung Quan (Sammo Hung). However, when corrupt colonial officials stage a life-or-death contest with formidable British boxer, Twister (Darren Shahlavi), to humiliate the Chinese people, the masters quickly forget their differences. Soon, the eyes of the nation are on the one man capable of securing a victory-Grandmaster Ip Man!
View page
Trailer
Watch online
Role in movie: Luke Wong Fei-hUng
J
ackie Chan stars as a hot-shot lawyer hired by a Hong Kong chemical plant to dispose of opposition to their polluting ways. But when he falls for a beautiful woman out to stop the plant, Jackie is torn in a conflict of interest and asks his trusty friends Samo and Biao to help out at least until they discover the true purpose of the plant.
View page
Trailer
Watch online
Role in movie: Shaolin Fighter
A
martial artist agrees to spy on a reclusive crime lord using his invitation to a tournament there as cover.
View page
Watch online
Role in movie: Director Hung
T
he relationship between a middle-aged man (Andy Lau) and the elderly woman (Deanie Ip), who has been the family's helper for sixty years.
View page
Trailer
Watch online
Role in movie: Blinking Beggar
Y
uen Baio and Ka-Yan Leung play brothers Yipao and Taipao, lovable rogues who convince a martial arts expert to take them on as students. When Yipao discovers that their teacher is actually a wanted criminal, Silver Fox (Chia Yung Liu), he is attacked by his master. Taipao jumps in to protect his sibling but is killed; Yipao barely escape with his life. Seeking revenge, Yipao enlists the help of a beggar (Sammo Hung) who is a master of monkey-style kung fu, and together they take on Silver Fox in a breath-taking fight to the death.
View page
Watch online
Sammo Hung (born Hung Kam Po, 7 January 1952) is a Hong Kong actor, martial artist, producer and director, known for his work in many kung fu films and Hong Kong action cinema. He has been a fight choreographer for, amongst others, Jackie Chan, King Hu, and John Woo. Hung is one of the pivotal figures who spearheaded the Hong Kong New Wave movement of the 1980s, helped reinvent the martial arts genre and started the vampire-like Jiang Shi genre. He is widely credited with assisting many of his compatriots, giving them their starts in the Hong Kong film industry, by casting them in the films he produced, or giving them roles in the production crew. In East Asia, it is common for people to address their elders or influential people with familial nouns as a sign of familiarity and respect. Jackie Chan, for example, is often addressed as "Dai Goh", meaning Big Brother. Hung was also known as "Dai Goh", until the filming of Project A, which featured both actors. As Hung was the eldest of the kung fu "brothers", and the first to make a mark on the industry, he was given the nickname "Dai Goh Dai", meaning, Big, Big Brother or Biggest Big Brother. Description above from the Wikipedia article Sammo Hung, licensed under CC-BY-SA, full list of contributors on Wikipedia.
View page with full filmography
Related articles