List of the 10 best rated episodes from the TV show True Blood from the 80 listed on our webite. Order based on the average from the IMDB and TMDB ratings
S
ookie and Sam investigate her most recent vision; Jason helps clean up Amy's mess; Tara becomes angry with Lettie Mae; Lafayette visits a senator.
View page
Watch online
B
ill must pay a steep price for protecting Sookie; Jason and Amy break a taboo; Tara consults with Miss Jeanette about exorcising her inner demon; Bill enlists an unlikely bodyguard.
View page
Watch online
W
hile Sookie must rethink her relationship with Bill, he reconciles with Jessica. As Russell decides what he's going to do next, Sophie-Anne relocates her residence. Jason offers a challenge to save Crystal while Ruby Jean pays Lafayette a surprise visit. A new waitress starts at Merlotte. Eric's allegiance to Russell is proven. Alcide's family emergency puts Sookie in a vulnerable position.
View page
Watch online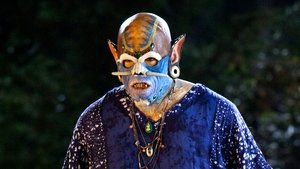 T
he souls of the dead rise up in Bon Temps. Sookie makes some important associations. Jesus and Lafayette's connection is imperiled. Sam and Luna imagine a happy and perfect future. Sookie and Tara are confronted by Debbie.
View page
Watch online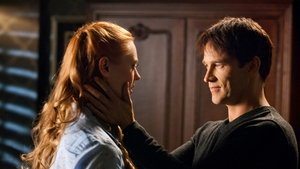 W
ith Marnie empowered by spirits of the dead, Bill issues an unpopular order to save vampires from the light. Eric embraces his amnesia; Luna discovers Sam's not the man she thought he was; Lafayette expands his consciousness; Pam gets a body peel; Andy's date with Holly doesn't go as planned; Jessica has doubts about her future with Hoyt; Alcide and Debbie join a new pack.
View page
Watch online
T
he Vampire Rights Amendment is close to being ratified so Nan confronts Eric at Fangtasia about the whereabouts of the Magister. Russell vows revenge against all his vampire and human adversaries. Bill discovers the truth about Sookie's true identity. Unexpected help arrives as Jason goes up against Felton and Calvin. Arlene is overcome by a sense of futility about her future while Tara meets up with a new ally and with someone who caused her pain in the past. Sookie meets a new family member. Hoyt addresses his real feelings head on.
View page
Watch online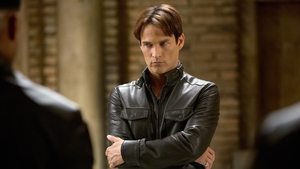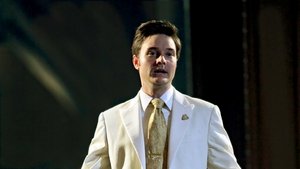 S
ookie's captivity takes an unexpected turn; Sam makes a gruesome discovery at Merlotte's; Tara and Eggs eat a mysterious meal prepared by Maryann; Jason pays off his debt to Eric.
View page
Watch online
S
am shares a secret with Sookie; Lettie Mae and Tara celebrate; Jason and Amy debate what to do with Eddie; Bill faces a harsh penalty.
View page
Watch online
S
ookie finds a link to the string of killings in Bon Temps; Tara wants to make the most of her second chance; Jason finds a new calling; Bill tempts fate; Sam is upset by an encounter with an old acquaintance.
View page
Watch online
True Blood is an American television drama series created and produced by Alan Ball. It is based on The Southern Vampire Mysteries series of novels by Charlaine Harris, detailing the co-existence of vampires and humans in Bon Temps, a fictional, small town in northwestern Louisiana. The series centers on the adventures of Sookie Stackhouse, a telepathic waitress with an otherworldly quality.
Related articles