List of the 10 best movies directed by Roger Corman, order based on the average from the IMDB, TMDB and Rotten Tomatoes ratings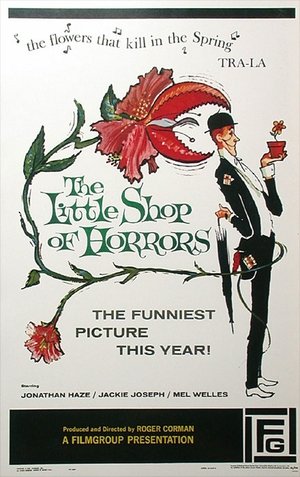 C
hicago February 14th 1929. Al Capone finally establishes himself as the city's boss of organised crime. In a north-side garage his hoods, dressed as policemen, surprise and mow down with machine-guns the key members of Bugs Moran's rival gang. The film traces the history of the incident, and the lives affected and in some cases ended by it.
View page
Trailer
Watch online
T
hree stories adapted from the work of Edgar Allen Poe: 1) A man and his daughter are reunited, but the blame for the death of his wife hangs over them, unresolved. 2) A derelict challenges the local wine-tasting champion to a competition, but finds the man's attention to his wife worthy of more dramatic action. 3) A man dying and in great pain agrees to be hypnotized at the moment of death, with unexpected consequences.
View page
Trailer
Watch online
A
magician who has been turned into a raven turns to a former sorcerer for help in this film loosely based on the Edgar Allen Poe poem.
View page
Trailer
Watch online
N
erdy Walter Paisley (Dick Miller), a maladroit busboy at a beatnik café who doesn't fit in with the cool scene around him, attempts to woo his beautiful co-worker, Carla (Barboura Morris), by making a bust of her. When his klutziness results in the death of his landlady's cat, he panics and hides its body under a layer of plaster. But when Carla and her friends enthuse over the resulting artwork, Walter decides to create some bigger and more elaborate pieces using the same artistic process.
View page
Trailer
Watch online
T
he story concerns Dr James Xavier, ably portrayed by Ray Milland. He has invented a serum for improving human vision. When his funding is cut he proceeds to experiment on himself -- with horrifying results. From the director who gave you Swamp Women, The Wasp Woman, and The Beast with a Million Eyes!
View page
Trailer
Watch online
A
warlock burned at the stake comes back and takes over the body of his great grandson to take his revenge on the descendents of the villages that burned him.
View page
Trailer
Watch online
F
rancis Barnard goes to Spain, when he hears his sister Elizabeth has died. Her husband Nicholas Medina, the son of the most brutal torturer of the Spanish Inquisition, tells him she has died of a blood disease, but Francis finds this hard to believe. After some investigating he finds out that it was extreme fear that was fatal to his sister and that she may have been buried alive!
View page
Trailer
Watch online
S
atan-worshiper Prince Prospero invites the local nobility to his castle for protection against an oncoming plague, the Red Death. He orders his guests to attend a masked ball and, amidst an atmosphere of debauchery and depravity, notices the entry of a hooded stranger dressed all in red. Believing the figure to be his master, Satan, Prospero is horrified at the revelation of his true identity.
View page
Trailer
Watch online
A
fter a long journey, Philip arrives at the Usher mansion seeking his loved one, Madeline. Upon arriving, however, he discovers that Madeline and her brother Roderick Usher have been afflicted with a mysterious malady: Roderick's senses have become painfully acute, while Madeline has become catatonic. That evening, Roderick tells his guest of an old Usher family curse: any time there has been more than one Usher child, all of the siblings have gone insane and died horrible deaths. As the days wear on, the effects of the curse reach their terrifying climax.
View page
Trailer
Watch online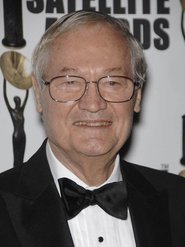 Roger William Corman (born April 5, 1926) is an American film producer, director and actor. He has mostly worked on low-budget films. Some of Corman's work has an established critical reputation, such as his cycle of films derived from the tales of Edgar Allan Poe, and he has won an Honorary Academy Award for his body of work. Corman is also an occasional actor, taking minor roles in such films as The Silence of the Lambs, The Godfather Part II, Apollo 13 and Philadelphia. A documentary about Roger Corman's life and career entitled Corman's World: Exploits of a Hollywood Rebel premiered at Sundance in 2011. Corman has been a mentor to young film directors including Francis Ford Coppola, Martin Scorsese, Ron Howard, Peter Bogdanovich, Jonathan Demme, James Cameron, Curtis Hanson, John Sayles, and many others. He has also helped launch the careers of actors including Jack Nicholson, Peter Fonda, Dennis Hopper, Talia Shire and Robert De Niro. Description above from the Wikipedia article Roger Corman, licensed under CC-BY-SA, full list of contributors on Wikipedia.
View page with full filmography
Related articles