List of the best movies from the years 1970, in genre Romance. Order based on the average from the IMDB, TMDB and Rotten Tomatoes ratings
S
et in Spain and France against the backdrop of a terrorist insurgency, the film tells the story of an aging Frenchman who falls in love with a young woman who repeatedly frustrates his romantic and sexual desires.
View page
Trailer
Watch online
T
he young Harold lives in his own world of suicide-attempts and funeral visits to avoid the misery of his current family and home environment. Harold meets an 80-year-old woman named Maude who also lives in her own world yet one in which she is having the time of her life. When the two opposites meet they realize that their differences don't matter and they become best friends and love each other.
View page
Trailer
Watch online
I
nside the Kit Kat Club of 1931 Berlin, starry-eyed singer Sally Bowles (Liza Minnelli) and an impish emcee (Joel Grey) sound the clarion call to decadent fun, while outside a certain political party grows into a brutal force.
View page
Trailer
Watch online
T
hroughout history he has filled the hearts of men with terror, and the hearts of women with desire. The story of the greatest lover who ever lived, died, and lived again.
View page
Trailer
Watch online
I
n the Eighteenth Century, in a small village in Ireland, Redmond Barry is a young farm boy in love with his cousin Nora Brady. When Nora engages to the British Captain John Quin, Barry challenges him for a duel of pistols. He wins and escapes to Dublin, but is robbed on the road. Without any other alternative, Barry joins the British Army to fight in the Seven Years War.
View page
Trailer
D
ramatization of the Starkweather-Fugate killing spree of the 1950s, in which a teenage girl and her twenty-something boyfriend slaughtered her entire family and several others in the Dakota badlands.
View page
Watch online
I
n 1910, a Chicago steel worker accidentally kills his supervisor and flees to the Texas panhandle with his girlfriend and little sister to work harvesting wheat in the fields of a stoic farmer. A love triangle, a swarm of locusts, a hellish fire—Malick captures it all with dreamlike authenticity, creating at once a timeless American idyll and a gritty evocation of turn-of-the-century labor.
View page
Trailer
Watch online
T
he life of a divorced television writer dating a teenage girl is further complicated when he falls in love with his best friend's mistress.
View page
Trailer
Watch online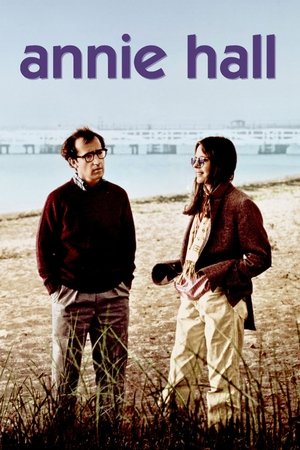 T
he neurotic New Yorker Woody Allen tells one of the greatest romantic comedies to be set in the city of New York.
View page
Watch online
S
elvi Boylum, Al Yazmalım (English title: The Girl with the Red Scarf) is a 1978 Turkish romantic drama film directed by Atıf Yılmaz. It is an adaptation of Kirgiz writer Cengiz Aytmatov's short story "The Red Scarf".
View page
Trailer
Watch online
Related articles