List of the 10 best movies starring Kathy Baker, order based on the average from the IMDB, TMDB and Rotten Tomatoes ratings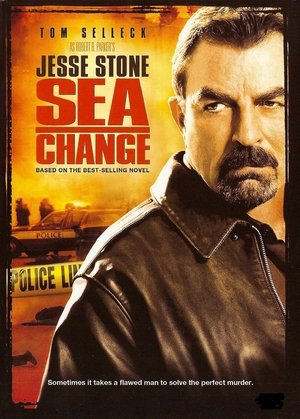 Role in movie: Rose Gammon
W
hen Police Chief Jesse Stone's relationship with his ex-wife worsens, he fears he will relapse into alcoholism. To get his mind off his problems, Jesse begins working on the unsolved murder of a bank teller shot during a robbery. Meanwhile, Stone's investigation of an alleged rape draws him into conflict with the town council, which hopes to preserve Paradise's reputation as an ideal seaside resort.
View page
Watch online
C
aptives of the very relationships that define and sustain them, nine women resiliently meet the travails and disappointments of life.
View page
Trailer
Watch online
Role in movie: Kathleen Callaghan
B
ased on the true story of a successful couple, Maggie and Aaron who are preparing for the arrival of their first child.
View page
Watch online
I
n California, a group of women struggle with personal problems as their paths intertwine in unexpected ways. Dr. Elaine Keener, the sole caretaker for her aging mother, turns to tarot card reader Christine for spiritual aid. Christine grapples with her own angst due to her lover's debilitating illness. Meanwhile, a bank manager deals with an unwanted pregnancy, two sisters pursue romantic interests and a housewife gets back into the dating game.
View page
Trailer
Watch online
Role in movie: Kathy Jones
A
fter 29-year-old Adaline recovers from a nearly lethal accident, she inexplicably stops growing older. As the years stretch on and on, Adaline keeps her secret to herself until she meets a man who changes her life.
View page
Trailer
Watch online
Role in movie: Sally Swanger
I
n this classic story of love and devotion set against the backdrop of the American Civil War, a wounded Confederate soldier named W.P. Inman deserts his unit and travels across the South, aiming to return to his young wife, Ada, who he left behind to tend their farm. As Inman makes his perilous journey home, Ada struggles to keep their home intact with the assistance of Ruby, a mysterious drifter sent to help her by a kindly neighbor.
View page
Trailer
Watch online
Role in movie: Nurse Angela
H
omer is an orphan who was never adopted, becoming the favorite of orphanage director Dr. Larch. Dr. Larch imparts his full medical knowledge on Homer, who becomes a skilled, albeit unlicensed, physician. But Homer yearns for a self-chosen life outside the orphanage. What will Homer learn about life and love in the cider house? What of the destiny that Dr. Larch has planned for him?
View page
Trailer
Watch online
A
uthor P.L. Travers travels from London to Hollywood as Walt Disney Pictures adapts her novel Mary Poppins for the big screen.
View page
Watch online
E
dward Scissorhands is a classic Tim Burton and Johnny Depp film about a small suburban town that receives a visit from a castaway unfinished science experiment named Edward. A satire on the normality of Middle-America and their fear of outsiders. A magical fairytale story of loneliness, learning, and love; that will make you laugh, curse, and cry.
View page
Trailer
Watch online
Role in movie: Louise Shepard
T
om Wolfe's book on the history of the U.S. Space program reads like a novel, and the film has that same fictional quality. It covers the breaking of the sound barrier by Chuck Yeager to the Mercury 7 astronauts, showing that no one had a clue how to run a space program or how to select people to be in it. Thrilling, funny, charming and electrifying all at once.
View page
Trailer
Watch online
From Wikipedia, the free encyclopedia. Katherine Whitton "Kathy" Baker (born June 8, 1950) is an American stage, film and television actress. Description above from the Wikipedia article Kathy Baker, licensed under CC-BY-SA, full list of contributors on Wikipedia.
View page with full filmography
Related articles