List of the 10 best TV Shows in genre Family, order based on the average from the IMDB and TMDB ratings
D
uckTales is an American animated television series produced by Disney Television Animation. Based on Carl Barks' Uncle Scrooge comic book series, it premiered on September 18, 1987 and ended on November 28, 1990 with a total of four seasons and 100 episodes. An animated theatrical spin-off film based on the series, DuckTales the Movie: Treasure of the Lost Lamp, was released widely in the United States on August 3, 1990. The voice cast from the series reprised their roles for the film.
The series is a dramatization of the Duck universe comic series created by Carl Barks. The viewer follows the adventures of Scrooge McDuck and his three grandnephews, Huey, Dewey, and Louie. Important secondary characters, that often take part in the adventures, include Donald Duck, Scrooge's pilot Launchpad McQuack and butler Duckworth, the inventor Gyro Gearloose, and the nanny Mrs. Beakley and her granddaughter Webby. The most notable antagonists in the series are the Beagle Boys, the witch Magica De Spell, and the industrialist Flintheart Glomgold. In a typical story, the villains are after McDuck's fortune or his Number One Dime; another common theme is a race after some sort of treasure. Although some stories are original or based on Barks' comic book series, others are pastiches on classical stories or legends, including characters based on either fictional or historical persons. The series is known for its many references to popular culture, including Shakespeare, Jack the Ripper, Greek mythology, James Bond, Indiana Jones, and Sherlock Holmes.
View page
Watch online
T
he Muppet Show is a comedy-variety television series produced by puppeteer Jim Henson and featuring The Muppets. After two pilot episodes produced in 1974 and 1975 failed to get the attention of America's network heads, Lew Grade approached Henson to produce the programme for his ATV Associated Television franchise in the UK. The show premiered on 5 September 1976, and five series were produced until 15 March 1981 at ATV's Elstree Studio just north of London, lasting 120 episodes. The series shows a vaudeville or music hall-style song-and-dance variety show, as well as glimpses behind the scenes of such a show. Kermit the Frog stars as a showrunner who tries to keep control of the antics of the other Muppet characters, as well as keep the guest stars happy. The show was known for outrageous physical slapstick, sometimes absurdist comedy, and humorous parodies. Each episode also featured a human guest star. As the show's popularity rose, many celebrities were eager to perform with the Muppets on television and in film.
Many of the puppeteers also worked on Sesame Street. Muppet performers over the course of the show include Jim Henson, Frank Oz, Jerry Nelson, Richard Hunt, Dave Goelz, Fran Brill, Eren Ozker, Steve Whitmire, Louise Gold, Kathryn Mullen, Karen Prell, Brian Muehl, Bob Payne, and John Lovelady. Jerry Juhl and Jack Burns were two of the show writers.
View page
Watch online
Z
endaya stars as K.C. Cooper, a high school math whiz and karate black-belt who learns that her parents are spies when they recruit her to join them in the secret government agency, The Organization. While she now has the latest spy gadgets at her disposal, K.C. has a lot to learn about being a spy, including keeping her new gig a secret from her best friend Marisa. Together, K.C. and her parents, Craig and Kira, and her younger siblings, Ernie and Judy (a humanoid robot), try to balance everyday family life while on undercover missions, near and far, to save the world.
View page
Watch online
D
ance Academy is an Australian teen-oriented television drama produced by Werner Film Productions in association with the Australian Broadcasting Corporation and ZDF. Series one premiered on 31 May 2010, and series two began airing on 12 March 2012. Series three premiered on ABC3 on 8 July 2013 in Australia.
View page
Watch online
T
he Legend of Korra is an American animated television series that premiered on the Nickelodeon television network in 2012. It was created by Bryan Konietzko and Michael Dante DiMartino as a sequel to their series Avatar: The Last Airbender, which aired on Nickelodeon from 2005 to 2008. Several people involved with creating Avatar, including designer Joaquim Dos Santos and composers Jeremy Zuckerman and Benjamin Wynn, returned to work on The Legend of Korra.
The series is set in a fictional universe where some people can manipulate, or "bend", the elements of water, earth, fire, or air. Only one person, the "Avatar", can bend all four elements, and is responsible for maintaining balance in the world. The series follows Avatar Korra, the successor of Aang from the previous series, as she faces political and spiritual unrest in a modernizing world.
The series, whose style is strongly influenced by Japanese animation, has been a critical and commercial success. It obtained the highest audience total for an animated series in the United States in 2012. The series was praised by reviewers for its high production values and for addressing difficult sociopolitical issues such as social unrest and terrorism. It was initially conceived as a miniseries of 12 episodes, but it is now set to run for 52 episodes separated into four seasons, each of which tells a separate story.
View page
Watch online
M
odern Family is an American comedy series which debuted on ABC on September 23, 2009. Presented in mockumentary style, the fictional characters frequently talk directly into the camera. The program tells of Jay Pritchett, his second wife, their infant son and his stepson, and his two children and their families. Christopher Lloyd and Steven Levitan conceived the series while sharing stories of their own "modern families".
View page
Watch online
J
ustice League is an American animated television series which ran from 2001 to 2004 on Cartoon Network. It is part of the DC animated universe. The show was produced by Warner Bros. Animation. It is based on the Justice League of America and associated comic book characters published by DC Comics. After the second season, the series was renamed Justice League Unlimited, and aired for an additional three seasons.
View page
Watch online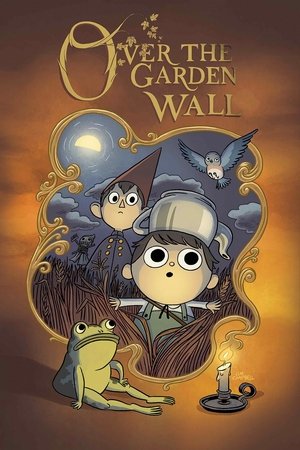 O
ver the Garden Wall is an American animated television miniseries created by Patrick McHale for Cartoon Network. The series centers around two brothers who travel across a strange forest in order to find their way home. The show is based on McHale's animated short film, Tome of the Unknown, which was produced as part of Cartoon Network Studios' shorts development program.
The show marks the first miniseries on the network, who commenced its production in March 2014. McHale first envisioned the show in 2004, and pitched it to the network in 2006. After working on The Marvelous Misadventures of Flapjack and Adventure Time, the network expressed interest in McHale pitching a pilot. That pilot became the catalyst for Over the Garden Wall. The show features Elijah Wood and Collin Dean as the protagonists, and Melanie Lynskey as a bluebird named Beatrice. Over the Garden Wall was broadcast throughout the week of November 3 to 8, 2014.
View page
Watch online
T
he Simpsons is an American animated sitcom created by Matt Groening for the Fox Broadcasting Company. The series is a satirical parody of a middle class American lifestyle epitomized by its family of the same name, which consists of Homer, Marge, Bart, Lisa, and Maggie. The show is set in the fictional town of Springfield and parodies American culture, society, television, and many aspects of the human condition.
View page
Watch online
N
ormal high school kids by day, protectors of Paris by night! Miraculous follows the heroic adventures of Marinette and Adrien as they transform into Ladybug and Cat Noir and set out to capture akumas, creatures responsible for turning the people of Paris into villains. But neither hero knows the other's true identity – or that they're classmates!
View page
Watch online
Related articles