List of the 10 worst movies of the decade 1950, order based on the average from the IMDB, TMDB and Rotten Tomatoes ratings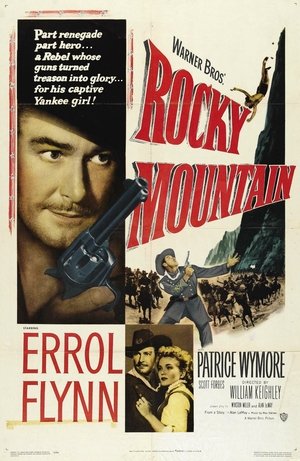 A
Confederate troop, led by Captain Lafe Barstow, is prowling the far ranges of California and Nevada in a last desperate attempt to build up an army in the West for the faltering Confederacy. Because the patrol saves a stagecoach, with Johanna Carterr as one of the passengers, from an Indian attack, and is marooned on a rocky mountain, it fails in its mission but the honor of the Old South is upheld
View page
Trailer
Watch online
A
man drives his car off a cliff in an apparent suicide. One insurance investigator is not so sure it was an accident or suicide and gets 48 hours to prove his case.
View page
Watch online
S
cott plays Steve Farrell, a Colt .45 salesman who has two of the prized guns stolen by Jason Brett (Zachary Scott). Armed with the guns, Brett begins a reign of terror, leading a gang of robbers and murderers.
View page
Watch online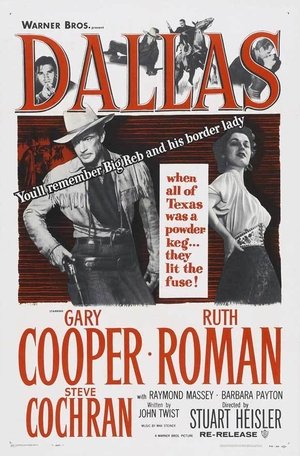 L
and, a family, a future. They're "dreams, fried up, short order" for Blayde Hollister (Gary Cooper). Rightly or wrongly, this ex-Confederate from Georgia has waged his own war to settle past injustices. Now he's a wanted man. And he can feel the law closing in on him. Posing as a Boston dandy, he comes to the boom town with a gun and a plan: to smoke out the notorious Marlow brothers (including Steve Cochran and Raymond Massey), then give 'em a whiff of gunsmoke. Director Stuart Heisler (Along Came Jones) keeps the pace flowing like the local saloon's liquor. Max Steiner's score gallops like a hell-for-leather posse and screenwriter John Twist fires scene after scene with lines like "you'll get your pockets picked in a graveyard". Dallas, here we come!
View page
Trailer
Watch online
A
man - trapped in a cistern - reflects on the dark events that lead to his lonely entrapment.
View page
Watch online
A
tka Natas is a secret agent from the oppressive regime of Liquidatzia. He visits his estranged wife Vera, a chemist who is involved with a group of exiles trying to smuggle their compatriots out of Liquidatzia. Almkvist, an honest local policeman and former lover of Vera's, contacts her while investigating the death of one of the refugees. Natas has a list of agents operating in the host country and wants to sell them to the Americans. However before he can do so, Vera tries to kill him, after an argument about getting her parents out of Liquidatzia.
View page
Watch online
Related articles