List of the 10 worst TV Shows in genre Family, order based on the average from the IMDB and TMDB ratings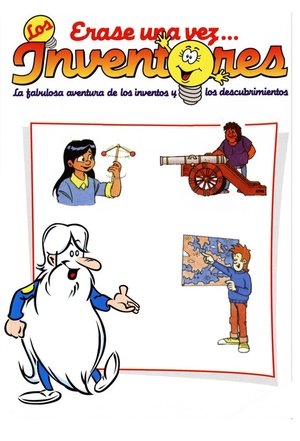 I
l était une fois... les Découvreurs was a French animated TV series from 1994. Directed by Albert Barillé.
View page
Watch online
i
Carly is an American teen sitcom that ran on Nickelodeon from September 8, 2007 until November 23, 2012. The series was created by Dan Schneider. It focuses on teenager Carly Shay, who creates her own web show called iCarly with her best friends Sam Puckett and Freddie Benson. The show stars Miranda Cosgrove as Carly, Jennette McCurdy as Sam, Nathan Kress as Freddie, Jerry Trainor as Spencer, and Noah Munck as Gibby. It was taped at Nickelodeon on Sunset and KTLA Studios in Hollywood, California. It was originally rated TV-Y7, and later changed to TV-G. The series finale, "iGoodbye", aired on November 23, 2012.
View page
Watch online
C
uéntame cómo pasó, also known as Cuéntame, is a Spanish television series which has been broadcast by the Spanish public TV channel TVE1 since 2001. Its original name had to be changed for copyright reasons.
The series recounts the experiences of a middle-class family, the Alcántaras, during the last years of the rule of Francisco Franco and the beginning of the Spanish Transition to democracy. Its name comes from a famous song by the Spanish 1960s pop group Fórmula V, titled Tell Me. The producer of the series is Miguel Ángel Bernardeau.
The series was created to celebrate the first 25 years since Spain's transition to democracy, and its didactic spirit is clearly evident in some of the episodes. It includes documentary interviews with historical figures of the era, such as people concerned with the assassination of then prime minister Carrero Blanco and the death of Franco.
The first episode was broadcast on September 13, 2001. The series begins in April 1968 with the victory in the Eurovision song contest of the singer Massiel. The story reflects changes in Spain beginning in that year.
In December 2008, TVE and Ganga Group announced that the series, in its 10th season, had achieved very good audience levels, and would be renewed for up to 3 more seasons, with the storyline moving firmly into the 1980s and the "Movida madrileña".
View page
Watch online
S
abrina, the Teenage Witch is an American sitcom based on the Archie comic book series of the same name. The show premiered on September 27, 1996 on ABC to over 17 million viewers in its "T.G.I.F." line-up.
The show stars Melissa Joan Hart as Sabrina Spellman, an American teenage half-witch who, on her sixteenth birthday, discovers she has magical powers. She lives with her 600-year-old aunts, European witches Hilda and Zelda, and their magical talking cat Salem in the fictional town of Westbridge, Massachusetts through most of the series.
The series' first four seasons aired on ABC from September 27, 1996 to May 5, 2000; the final three seasons ran on The WB from September 22, 2000 to April 24, 2003.
View page
Watch online
T
he Flintstone Kids is a 30-minute animated television series spin-off of The Flintstones which followed the adventures of Fred, Barney, Wilma and Betty as children with their pet Dino. The theme song to Flintstone Kids bears a big resemblance to that of Brass Bonanza.
View page
Watch online
H
2O: Just Add Water, also known as H2O, is an Australian television programme for teenagers, that is filmed on location at Sea World and other locations on the Gold Coast. It first screened on Australia's Network Ten and later on Disney Channel Australia, and runs in syndication on channels in over 120 countries and has a worldwide audience of more than 250 million. The show's premise revolves around three teenage girls facing everyday teen problems with an added twist: they're mermaids with powers over water. The theme song "No Ordinary Girl" is performed by Ellie Henderson in series one, by Kate Alexa in series two and by Indiana Evans in series three.
Only two series with a total of 52 episodes were originally planned, but due to popular demand, a third and final series was filmed. Series one premiered in July 2006, followed by series two in September 2007. Series three first aired in the United Kingdom in October 2009, with the Australian premiere occurring in May 2010.
View page
Watch online
D
.J. Tanner-Fuller is a widow and mother of three. Things become too much to handle, so she asks for help from her sister Stephanie and her best-friend Kimmy.
View page
Trailer
Watch online
S
hake It Up is an American sitcom airing on Disney Channel in the United States. The series premiered on November 7, 2010. Created by Chris Thompson and starring Bella Thorne and Zendaya, the show follows the adventures of CeCe Jones and Rocky Blue as they star as background dancers on a local show, Shake It Up Chicago. It also chronicles their misadventures on- and off-set, and their troubles and rising social status at school. Davis Cleveland, Roshon Fegan, Adam Irigoyen, Kenton Duty and Caroline Sunshine also are other main cast members in the series.
The show's original concept was for Disney to create a female buddy comedy, only with a dance aspect. Shake It Up is Disney's third original series, after The Famous Jett Jackson and Sonny with a Chance, to use a show-within-a-show format. The series is also the first Disney Channel Original Series since So Random! to have more than six primary contracted cast members at one time.
On September 29, 2011, Disney Channel announced it had increased Shake It Up's second season order to 26 episodes. A second soundtrack with songs from the series, Shake It Up: Live 2 Dance, was released on March 20, 2012. A 90-minute special episode Made In Japan aired August 17, 2012 as the season two finale. On June 4, 2012, Disney Channel announced that Shake It Up was renewed for a third season and announced that Kenton Duty will not be a regular cast member for season 3, but will make special guest appearances. The third soundtrack Shake It Up: I <3 Dance was released on March 5, 2013.
View page
Watch online
T
he world's greatest feline fighter, lover and milk connoisseur is back in this original series filled with daring adventures, great boots, and laugh-out-loud fun! The entire family will be entranced by Puss' fantastical CG world filled with new characters, exotic locations and mystical tales that make up the stuff of legends. There's nothing that can get in this celebrated swashbuckling kitty's way...except maybe a hairball.
View page
Watch online
S
ean Saves the World is an upcoming American television series starring Sean Hayes. The multi-camera comedy is expected to air on NBC as part of the 2013–14 American television season. The series is set to premiere on October 3, 2013, and will air in the Thursday 9 pm time slot.
View page
Watch online
Related articles