List of the 10 worst movies of the decade 1970, order based on the average from the IMDB, TMDB and Rotten Tomatoes ratings
A
suicide cult led by a mysterious figure known as The Master. Oliver Martin is the hero, who tries to rescue pretty Caroline Cartier from the cult, only to find out that yet another group of vampires wants to save her too.
View page
Trailer
Watch online
J
ens Jorgen Thorsen's freewheeling adaptation of Henry Miller's notorious novel offered a different kind of American in Paris and pushed the boundaries of sex on the screen
View page
Watch online
A
ction-packed espionage thriller based on a book by Mickey Spillane. A man who has been framed for a large-scale robbery escapes from prison, but is caught and given a choice between returning behind bars and working for the CIA. He is enlisted to rescue a scientist from a dictator-run island, disguised as a drug dealer with another agent posing as his wife, while simultaneously plotting to prove his innocence.
View page
Watch online
A
liens from a dying world plot to conquer earth by praying on man's superstitions. Bringing two dead scientists (Michael Rennie and Karin Dor) back to life, they use their knowledge to re-animate various earth monsters, including the werewolf Waldemar Daninsky, Frankenstein's monster (both played by Jacinto Molina), the mummy Tao-Tet, and the vampire Count de Meirhoff.
View page
Watch online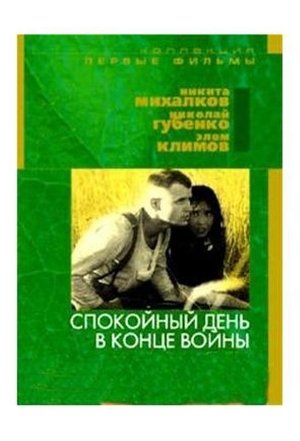 N
ear the end of WWII a wounded soldier and a Kazakh girl rest in a church where they find a number of old paintings stowed away. Then the Germans arrive and start defacing everything, and the soldier can't simply look on.
View page
Watch online
T
he tribulations of two friends who, in despair, start begging from door-to-door, and are given a bundle including, literally, a pair of deadman's shoes
View page
Watch online
S
artana, bounty hunter and gunfighter, witnesses the robbery of a shipment of gold. He finds his way into town where he meets with a lot of suspicious stares from the locals. He also meets with Samuel Spencer, who seems to own the company in this company town. The gold shipments are being stolen, so Spencer agrees to hire Sartana to protect the next gold shipment. Numerous dull-witted villains make attempts on Sartana's life, but he survives. Eventually, Sartana's nemesis Sabbath (he of the white coat and parasol) rides into town. With a showdown inevitable, Sartana and Sabbath square off to settle the score.
View page
Watch online
A
man is being haunted by a masked stranger. The only language used in the movie comes from three (inter) title cards and a few sentences of sermon-like talk in Danish. Some of the talk is modified citations from the bible and similar sources.
View page
Trailer
Watch online
Related articles