List of the 10 best movies starring Woody Harrelson, order based on the average from the IMDB, TMDB and Rotten Tomatoes ratings
Role in movie: Sergeant William Schumann
D
uring the final weeks of a presidential race, the President is accused of sexual misconduct. To distract the public until the election, the President's adviser hires a Hollywood producer to help him stage a fake war.
View page
Trailer
Watch online
Role in movie: Larry Flynt
L
arry Flynt is the hedonistically obnoxious, but indomitable, publisher of Hustler magazine. The film recounts his struggle to make an honest living publishing his girlie magazine and how it changes into a battle to protect the freedom of speech for all people.
View page
Trailer
Watch online
Role in movie: Bob Wilson
T
he story of the rape of Nanking, one of the most tragic events in history. In 1937, the invading Japanese army murdered over 200,000 and raped tens of thousands of Chinese. In the midst of this horror, a small group of Western expatriates banded together to save 250,000. Nanking shows the tremendous impact individuals can make on the course of history.
View page
Trailer
Watch online
M
arijuana is the most controversial drug of the 20th Century. Smoked by generations to little discernible ill effect, it continues to be reviled by many governments on Earth. In this Genie Award-winning documentary veteran Canadian director Ron Mann and narrator Woody Harrelson mix humour and historical footage together to recount how the United States has demonized a relatively harmless drug.
View page
Trailer
Watch online
Role in movie: Tony Stone
W
ill Montgomery (Ben Foster), a U.S. Army Staff Sergeant who has returned home from Iraq, is assigned to the Army's Casualty Notification service. Montgomery is partnered with Captain Tony Stone (Woody Harrelson), to give notice to the families of fallen soldiers. The Sergeant is drawn to Olivia Pitterson (Samantha Morton), to whom he has delivered news of her husband's death.
View page
Trailer
Watch online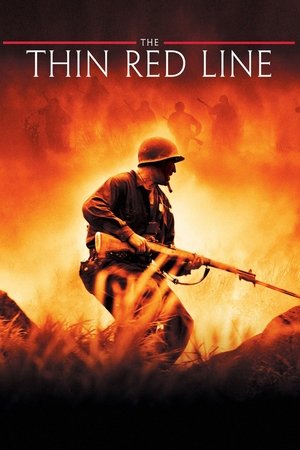 B
ased on the graphic novel by James Jones, The Thin Red Line tells the story of a group of men, an Army Rifle company called C-for-Charlie, who change, suffer, and ultimately make essential discoveries about themselves during the fierce World War II battle of Guadalcanal. It follows their journey, from the surprise of an unopposed landing, through the bloody and exhausting battles that follow, to the ultimate departure of those who survived. A powerful frontline cast - including Sean Penn, Nick Nolte, Woody Harrelson and George Clooney - explodes into action in this hauntingly realistic view of military and moral chaos in the Pacific during World War II.
View page
Trailer
Role in movie: Haymitch Abernathy
I
n a dystopian future, the totalitarian nation of Panem is divided into 12 districts and the Capitol. Each year two young representatives from each district are selected by lottery to participate in The Hunger Games. Part entertainment, part brutal retribution for a past rebellion, the televised games are broadcast throughout Panem. The 24 participants are forced to eliminate their competitors while the citizens of Panem are required to watch. When 16-year-old Katniss' young sister, Prim, is selected as District 12's female representative, Katniss volunteers to take her place. She and her male counterpart, Peeta, are pitted against bigger, stronger representatives, some of whom have trained for this their whole lives.
View page
Trailer
Watch online
Role in movie: Haymitch Abernathy
K
atniss Everdeen has returned home safe after winning the 74th Annual Hunger Games along with fellow tribute Peeta Mellark. Winning means that they must turn around and leave their family and close friends, embarking on a "Victor's Tour" of the districts. Along the way Katniss senses that a rebellion is simmering, but the Capitol is still very much in control as President Snow prepares the 75th Annual Hunger Games (The Quarter Quell) - a competition that could change Panem forever.
View page
Trailer
Watch online
Role in movie: Haymitch Abernathy
W
ith the nation of Panem in a full scale war, Katniss confronts President Snow in the final showdown. Teamed with a group of her closest friends – including Gale, Finnick, and Peeta – Katniss goes off on a mission with the unit from District 13 as they risk their lives to stage an assassination attempt on President Snow who has become increasingly obsessed with destroying her. The mortal traps, enemies, and moral choices that await Katniss will challenge her more than any arena she faced in The Hunger Games.
View page
Trailer
Watch online
Role in movie: Carson Wells
L
lewelyn Moss stumbles upon dead bodies, $2 million and a hoard of heroin in a Texas desert, but methodical killer Anton Chigurh comes looking for it, with local sheriff Ed Tom Bell hot on his trail. The roles of prey and predator blur as the violent pursuit of money and justice collide.
View page
Trailer
Watch online
Woodrick Tracy "Woody" Harrelson (born July 23, 1961) is an American actor and comedian. Harrelson's breakthrough role came in the television sitcom Cheers as bartender Woody Boyd. Notable film characters include basketball hustler Billy Hoyle in White Men Can't Jump, bowler Roy Munson in Kingpin, serial killer Mickey Knox in Natural Born Killers, magazine publisher Larry Flynt in The People vs. Larry Flynt, country singer Dusty in A Prairie Home Companion, bounty hunter Carson Wells in No Country for Old Men, zombie killer Tallahassee in Zombieland, blind piano player/meat salesman Ezra Turner in Seven Pounds, conspiracy nut Charlie Frost in 2012, a delusional man who believes that he is a superhero named Defendor in Defendor and Cpt. Tony Stone in The Messenger. For The People vs. Larry Flynt and The Messenger, Harrelson earned Academy Award nominations for Best Actor and Best Supporting Actor, respectively. Description above from the Wikipedia article Woody Harrelson, licensed under CC-BY-SA, full list of contributors on Wikipedia.
View page with full filmography
Related articles