List of the 10 best rated episodes from the TV show 90210 from the 116 listed on our webite. Order based on the average from the IMDB and TMDB ratings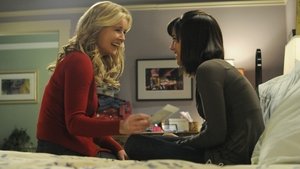 A
drianna tells the baby's father and her mother that she is pregnant. Meanwhile, Annie feels threatened by Ethan's friendship with Rhonda; and Silver finally opens up to Dixon.
View page
Watch online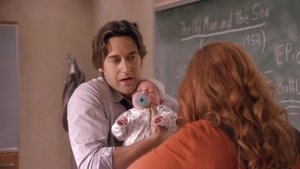 T
eddy begins to feel more comfortable in his own skin and decides to visit a bar in West Hollywood where he soon realizes he forgot his wallet and is forced to turn to Ian for help. Annie is ready to take her relationship with Charlie to the next level but is mortified when his friends catch a glimpse of her in lingerie. Now a single father, Ryan turns to Debbie for help and the two end up hooking up. Navid deals with the fallout of having turned his father in for employing underage girls in his pornography business by turning to Silver. Adrianna is oblivious to Navid's situation due to her new found fame.
View page
Watch online
S
ilver, Naomi and Adrianna craft a plan to seduce Mr. Cannon and prove that he raped Naomi, but they underestimate his ability to control the situation. Teddy and Ian are forced to do manual labor as punishment for fighting. Dixon fears for his life and pushes Ivy away, leading her straight into the arms of Oscar. A pregnant Jen seeks to hire a new assistant and Debbie applies for the job.
View page
Watch online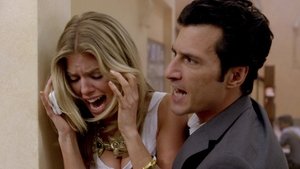 I
n the season three premiere, Beverly Hills is rocked by an earthquake. Naomi has spent the summer dealing with the aftermath of her rape by Mr. Cannon, Annie and Dixon are dealing with the absence of their father while Debbie tries to hold the family together. Teddy and Silver find themselves happier than ever until he suffers an injury that could end his tennis career. Navid welcomes Adrianna back from her summer tour with Javier, but their arrival brings an unexpected death. Ivy and Dixon return from their summer vacation in Australia, while Annie and Liam discover their friendship may be best if it ends.
View page
Watch online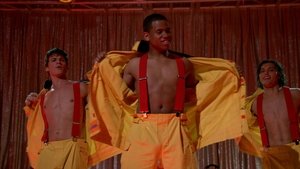 S
ilver plans a cancer-awareness charity event to honor her mother and enlists the help of Navid, Dixon, Liam and Teddy to appear in a bachelor auction. Ian, a theater student at West Bev, is brought in to help choreograph a dance number for the auction, but all comes to a stand-still when Teddy directs some negative words toward him. Annie and Adrianna discover the truth about Naomi and Mr. Cannon. Annie discovers Debbie's financial problems and decides to take an offer to make some quick cash. Ivy and Dixon decide to spend the night together, but Dixon hits the brakes when Sasha returns with some life-altering news.
View page
Watch online
N
aomi shocks everyone when she announces she won't be able to oversee Max's wedding because she has accepted a job in New York and will be leaving immediately. Teddy comes back to town and Dixon rushes back from touring to give his relationship with Adrianna another try, then fails to show up at their meeting spot. Meanwhile, Silver feels like she has to choose between Navid and Liam and makes a life-changing decision.
View page
Watch online
N
aomi is taken hostage in her own home by an out-of-control Mr. Cannon who also lures Silver into the situation. Annie and Dixon's cousin Emily from Kansas comes to town for an extended visit, but Emily immediately gets on Annie's nerves. Dixon confronts Teddy about his kiss with Ian and promises to keep his secret. During surf practice, Ivy takes a nasty spill that makes her question her ability to compete in the surf competition. Adrianna's world continues to crumble when she appears on a talk show to tell her side of the story, and she is blindsided by a surprise guest. Given Adrianna's disastrous situation, Navid and Silver continue to keep their hook-ups a secret.
View page
Watch online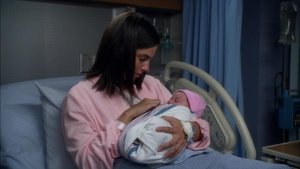 A
drianna and Navid are forced to make an impromptu exit from the prom when Adrianna goes into labor. Dixon confronts Ethan about Silver when he notices that Ethan might be developing feelings for his girlfriend. Meanwhile, Annie reaches the breaking point when Naomi accuses her of trying to hook up with Liam, and some of her peers (still angry about the after party fiasco) decide to take both verbal and physical action against her.
View page
Watch online
D
ixon collapses while arguing in the recording studio with Adrianna. In the hospital, they run into Liam who is with Silver to support her during a test to detect if she has the breast cancer gene. Ivy finds out Raj still has cancer and is in the hospital, while Annie meets a new guy Caleb and discovers he is a priest.
View page
Watch online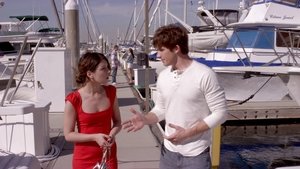 A
nnie and Liam test out the waters with his new boat, where they share their darkest secrets. Little do they know that someone is nearby and decides to share an explosive flame of gasoline with Liam's boat. Liam finally tells Naomi their relationship isn't working, leaving her more alone than ever. After a late-night dance, Naomi turns to someone for help, but he ultimately helps himself to her. Adrianna is offered the opportunity of a lifetime but is torn about the direction to take after Navid confesses his true feelings for her. Teddy discovers that Spence tried to bribe Silver and takes it upon himself to seek revenge in a most confrontational way. Ryan is delivered some mind-blowing news about his past with Jen when a mysterious package arrives on his doorstep, causing him to head down a disasterous path. Dixon and Ivy's summer vacation plans in Australia comes to a screeching halt when he confesses to kissing Silver. Harry and Debbie face a major hurdle in their marriage when she learns the truth that he has been hiding in order to protect Dixon.
View page
Watch online
90210 is an American teen drama television series developed by Rob Thomas and Gabe Sachs, that aired on The CW from September 2, 2008 to May 13, 2013. It was the fourth series in the Beverly Hills, 90210 franchise created by Darren Star. 90210 is the first series produced by CBS Productions under the company's re-launch, but is now produced by CBS Television Studios. The series originally revolved around several students at the fictional West Beverly Hills High School, including new Beverly Hills residents Annie Wilson and Dixon Wilson. Their father, Harry Wilson, has returned from Kansas to his Beverly Hills childhood home with his family to care for his mother, former television and theater actress Tabitha Wilson, who has a drinking problem and clashes with his wife Debbie Wilson. Annie and Dixon struggle to adjust to their new lives while making friends and yet adhering to their parents' wishes. The series later focuses on the same group of friends as they graduate from West Beverly Hills High School and begin their lives in the adult world. Some attend college at California University, while others begin exploring avenues beyond post-secondary education. During its first two seasons, 90210 featured cast members from the original series that aired years before the new edition, including: Jennie Garth, Shannen Doherty, Tori Spelling, Ann Gillespie, and Joe E. Tata.
Related articles