List of the 10 best films tagged with independent film, order based on the average from the IMDB, TMDB and Rotten Tomatoes ratings
Z
eitgeist: Addendum premiered at the 5th Annual Artivist Film Festival. Director Peter Joseph stated: "The failure of our world to resolve the issues of war, poverty, and corruption, rests within a gross ignorance about what guides human behavior to begin with. It address the true source of the instability in our society, while offering the only fundamental, long-term solution."
View page
T
his first feature film from Indian playwright Anand Gandhi, tells three stories about persons forced to think about the ethics and moral issues raised by medical advances: a visually impaired Egyptian photographer, who after a cornea transplant has trouble adjusting to her newfound sense of sight; a devout Indian monk fighting against animal testing, who has to confront his beliefs when he is diagnosed with liver cirrhosis; and an Indian stockbroker, who after having a kidney transplant learns about the illegal trade in stolen organs and decides to help a poor victim of such theft - even though it means travelling all the way from India to Sweden.
The film was first shown at the 2012 Toronto International Film Festival, where it received great critical acclaim and was touted as "the hidden gem of the year". It was released in India in July 2013, and was awarded Best Feature Film of 2013 at the Indian National Film Awards in 2014.
View page
Trailer
Watch online
R
eceptionist Anne's new relationship with nascent writer Peter is opening her eyes to a new lifestyle, one far removed from her comfortable middle-class background.
View page
Watch online
W
ake in Fright is the story of John Grant, a bonded teacher who arrives in the rough outback mining town of Bundanyabba planning to stay overnight before catching the plane to Sydney, but as one night stretches into several he plunges headlong into his own destruction.
View page
Trailer
Watch online
M
ax Rockatansky returns as the heroic loner who drives the dusty roads of a postapocalyptic Australian Outback in an unending search for gasoline. Arrayed against him and the other scraggly defendants of a fuel-depot encampment are the bizarre warriors commanded by the charismatic Lord Humungus, a violent leader whose scruples are as barren as the surrounding landscape.
View page
Trailer
Watch online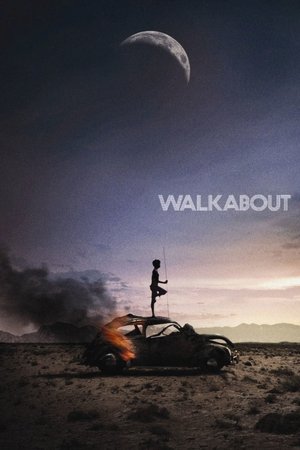 A
teenage girl and her young brother are stranded in the Australian outback and are forced to cope on their own. They meet an Aborigine on "walkabout": a ritualistic banishment from his tribe
View page
Trailer
Watch online
"
The Straight Story" chronicles a trip made by 73-year-old Alvin Straight from Laurens, Iowa, to Mt. Zion, Wisconsin, in 1994 while riding a lawn mower. The man undertook his strange journey to mend his relationship with his ill, estranged, 75-year-old brother Lyle.
View page
Trailer
Watch online
Z
eitgeist: Moving Forward, by director Peter Joseph, is a feature length documentary work which will present a case for a needed transition out of the current socioeconomic monetary paradigm which governs the entire world society. This subject matter will transcend the issues of cultural relativism and traditional ideology and move to relate the core, empirical "life ground" attributes of human and social survival, extrapolating those immutable natural laws into a new sustainable social paradigm called a "Resource-Based Economy".
View page
Trailer
Watch online
A
MERICAN MOVIE is the story of filmmaker Mark Borchardt, his mission, and his dream. Spanning over two years of intense struggle with his film, his family, financial decline, and spiritual crisis, AMERICAN MOVIE is a portrayal of ambition, obsession, excess, and one man's quest for the American Dream.
View page
Watch online
T
his documentary follows two inner-city Chicago residents, Arthur Agee and William Gates, as they follow their dreams of becoming basketball superstars. Beginning at the start of their high school years, and ending almost 5 years later, as they start college, we watch the boys mature into men, still retaining their "Hoop Dreams".
View page
Trailer
Watch online
Related articles