List of the 10 best rated episodes from the TV show Smallville from the 216 listed on our webite. Order based on the average from the IMDB and TMDB ratings
A
sense of foreboding surrounds Smallville as Clark must choose between staying with Lana and his family or fulfilling his destiny to rule the Earth. Lex and Helen prepare for their marriage, and Chloe considers Lionel's offer to investigate Clark.
View page
Watch online
A
fter a nightmare, Clark goes to the cave to confront his father Jor-El. Jor-El warns that the crystals have fallen into human hands and have triggered a new meteor shower which will annihilate the Earth unless he reunites the three crystals. Meanwhile, Lex helps Lana, who has apparently commited murder, but then turns against her to get possession of her Kryptonian stone. As disaster looms, Chloe and Lois try to find Lana while Clark attempts to reassemble the stones, and Jason returns to make things unpleasant for the Kents.
View page
Watch online
N
o one is safe when Lex seeks the secret of Veritas, and Clark tries to stop him.
View page
Watch online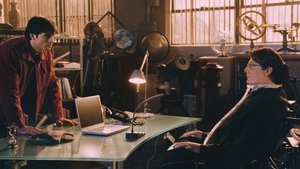 C
lark travels to New York to meet Dr. Swann, a brilliant scientist who holds a message for Clark from his home planet. Meanwhile Lana decides to move out of Chloe's house after they get into an argument about Clark.
View page
Watch online
U
nexpected guests crash Chloe and Jimmy's wedding; Oliver thinks he has found Lex and sets out to confront him, but he is shocked to find Lana instead; Lois and Clark grow closer.
View page
Watch online
W
hen Lex's Level 33.1 project comes to fruition, Oliver Queen must bring together several of Clark's "heroic" super-powered allies together: Arthur Curry, Bart Allen, and Victor Stone.
View page
Watch online
I
n an attempt to cheer up Clark, Lois convinces him to attend their five-year high school reunion. A visit back to the home of the Crows has Clark remembering old times with Lana and Chloe, while Lois is furious that no one remembers her five days as a student. Brainiac 5.0 uses his Legion ring to visit from the future and takes Clark through his past, present and future. He shows Clark what really happened the night Jonathan died, Oliver's current pain and Clark's future at the Daily Planet with Lois and his role as Earth's favorite red and blue superhero.
View page
Watch online
C
lark reveals his secret to Lana, Jonathan and Lex learn the results of the senatorial election, and there is a tragic car accident on the highway that takes the life of someone Clark loves, forcing Clark to appeal to Jor-El for help.
View page
Watch online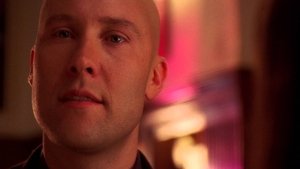 C
lark discovers the reason Lana married Lex then and sets out to kill Lionel. Lex tries to use DNA from the last phantom to power his super-soldiers. Lois goes to a dam to search for Lex's lab but is caught by a security guard and fatally injured. Chloe's power is discovered.
View page
Watch online
W
hen Zod and the Kandorians launch their brutal attack on Earth, Chloe calls in some old friends to join the fight against the aliens. Clark and Zod face off in an epic battle for the control of Earth.
View page
Watch online
Smallville is an American television series developed by writers/producers Alfred Gough and Miles Millar. It is based on the DC Comics character Superman, originally created by Jerry Siegel and Joe Shuster. The series follows the adventures of Clark Kent, who resides in the fictional town of Smallville, Kansas, during the years before he becomes Superman. The first four seasons focus on Clark and his friends' high school years. After season five, the show ventured into more adult settings, eventually focusing on his career at the Daily Planet, as well as introducing other DC comic book superheroes and villains.
Related articles