List of the 10 best movies starring Heather Graham, order based on the average from the IMDB, TMDB and Rotten Tomatoes ratings
O
n the verge of bankruptcy and desperate for his big break, aspiring filmmaker Bobby Bowfinger concocts a crazy plan to make his ultimate dream movie. Rallying a ragtag team that includes a starry-eyed ingenue, a has-been diva and a film studio gofer, he sets out to shoot a blockbuster featuring the biggest star in Hollywood, Kit Ramsey -- only without letting Ramsey know he's in the picture.
View page
Trailer
Watch online
T
his sequel to Flowers in the Attic picks up 10 years after Cathy, Chris and Carrie managed to escape Foxworth Hall.
View page
Watch online
T
he story of a young, gay black con artist who, posing as the son of Sidney Poitier, cunningly maneuvers his way into the lives of a white, upper-class New York family.
View page
Trailer
Watch online
Role in movie: Annie Blackburn
I
n the questionable town of Deer Meadow, Washington, FBI Agent Desmond (Chris Isaak) inexplicably disappears while hunting for the man who murdered a teen girl. The killer is never apprehended, and, after experiencing dark visions and supernatural encounters, Agent Dale Cooper (Kyle MacLachlan) chillingly predicts that the culprit will claim another life. Meanwhile, in the more cozy town of Twin Peaks, hedonistic beauty Lara Palmer (Sheryl Lee) hangs with lowlifes and seems destined for a grisly fate.
View page
Trailer
Watch online
Role in movie: Rose Phipps
T
he lives of three lonely strangers intersect while commuting on New York's 1 and 9 subway lines.
View page
Watch online
W
hen three friends finally come to after a raucous night of bachelor-party revelry, they find a baby in the closet and a tiger in the bathroom. But they can't seem to locate their best friend, Doug -- who's supposed to be tying the knot. Launching a frantic search for Doug, the trio perseveres through a nasty hangover to try to make it to the church on time.
View page
Trailer
Watch online
T
he third film in a trilogy by writer-director Gregg Araki. Described as "90210 on acid", the film tells the story of a day in the lives of a group of high school kids in Los Angeles and the strange lives they lead.
View page
Trailer
Watch online
T
his is a story about Mike, a guy who left his girl in New York when he came to LA to be a star. It's been six months since his girlfriend left him and he's not doing so good. So, his pal and some other friends try and get him back in the social scene and forget about his 6 year relationship.
View page
Trailer
Watch online
B
ob and his friends Dianne, Rick and Nadine have been drug addicts for years and live from one high to the next. Gus Van Sant attempts to show an intimate look into the lives of heroin addicts with his film Drugstore Cowboy.
View page
Trailer
Watch online
Role in movie: Brandy alias Rollergirl
S
et in 1977, back when sex was safe, pleasure was a business and business was booming, idealistic porn producer Jack Horner aspires to elevate his craft to an art form. Horner discovers Eddie Adams, a hot young talent working as a busboy in a nightclub, and welcomes him into the extended family of movie-makers, misfits and hangers-on that are always around. Adams' rise from nobody to a celebrity adult entertainer is meteoric, and soon the whole world seems to know his porn alter ego, "Dirk Diggler". Now, when disco and drugs are in vogue, fashion is in flux and the party never seems to stop, Adams' dreams of turning sex into stardom are about to collide with cold, hard reality.
View page
Trailer
Watch online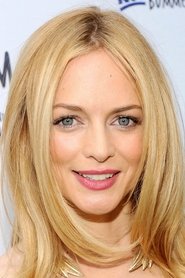 From Wikipedia, the free encyclopedia Heather Joan Graham (born January 29, 1970, height 5' 8" (1,73 m)) is an American actress. She has appeared in such films as Austin Powers: the Spy Who Shagged Me, Lost in Space, Bowfinger, From Hell, Anger Management, and The Hangover. She received critical acclaim for her performance in the 1989 film Drugstore Cowboy and for her role as Rollergirl in 1997's Boogie Nights, directed by Paul Thomas Anderson. Description above from the Wikipedia article Heather Graham, licensed under CC-BY-SA, full list of contributors on Wikipedia.
View page with full filmography
Related articles