List of the 10 best movies starring Marion Cotillard, order based on the average from the IMDB, TMDB and Rotten Tomatoes ratings
P
ut in charge of his young son, Ali leaves Belgium for Antibes to live with his sister and her husband as a family. Ali's bond with Stephanie, a killer whale trainer, grows deeper after Stephanie suffers a horrible accident.
View page
Trailer
Watch online
Role in movie: Tina Lombardi
I
n 1919, Mathilde was 19 years old. Two years earlier, her fiancé Manech left for the front at the Somme. Like millions of others he was "killed on the field of battle." It's written in black and white on the official notice. But Mathilde refuses to believe it. If Manech had died, she would know. She hangs on to her intuition as tightly as she would onto the last thread of hope linking her to her lover. A former sergeant tells her in vain that Manech died in the no man's land of a trench named Bingo Crepescule, in the company of four other men condemned to die for self-inflicted wounds. Her path ahead is full of obstacles but Mathilde is not frightened. Anything is possible to someone who is willing to challenge fate...
View page
Trailer
B
ased on the best-seller book 'The little prince', the movie tells the story of a little girl that lives with resignation in a world where efficiency and work are the only dogmas. Everything will change when accidentally she discovers her neighbor that will tell her about the story of the Little Prince that he once met.
View page
Watch online
T
he story revolves around a dying father and his son, who is trying to learn more about his dad by piecing together the stories he has gathered over the years. The son winds up re-creating his father's elusive life in a series of legends and myths inspired by the few facts he knows. Through these tales, the son begins to understand his father's great feats and his great failings.
View page
Trailer
Watch online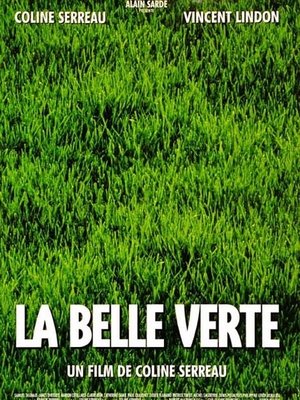 A
s part of an intergalactic coalition, a well-meaning space alien volunteers to bring a message of self-actualization and harmony with nature to the one planet rejected by all her peers as incorrigible: Earth.
View page
Trailer
Watch online
A
romantic comedy about a family traveling to the French capital for business. The party includes a young engaged couple forced to confront the illusion that a life different from their own is better.
View page
Watch online
Role in movie: La narratrice
S
andra is a young woman who has only one weekend to convince her colleagues they must give up their bonuses in order for her to keep her job — not an easy task in this economy.
View page
Trailer
Watch online
F
ollowing the death of District Attorney Harvey Dent, Batman assumes responsibility for Dent's crimes to protect the late attorney's reputation and is subsequently hunted by the Gotham City Police Department. Eight years later, Batman encounters the mysterious Selina Kyle and the villainous Bane, a new terrorist leader who overwhelms Gotham's finest. The Dark Knight resurfaces to protect a city that has branded him an enemy.
View page
Trailer
Watch online
C
obb, a skilled thief who commits corporate espionage by infiltrating the subconscious of his targets is offered a chance to regain his old life as payment for a task considered to be impossible: "inception", the implantation of another person's idea into a target's subconscious.
View page
Trailer
Watch online
Marion Cotillard (born 30 September 1975) is a French actress. She garnered critical acclaim for her roles in films such as My Sex Life... or How I Got Into an Argument, Taxi, Furia, Pretty Things and Inception. She won the Academy Award for Best Actress, BAFTA Award for Best Actress, César for Best Actress and the Golden Globe for Best Actress in Musical or a Comedy for her portrayal of French singer Édith Piaf in La Vie en Rose. She made film history by becoming the first person to win an Academy Award for a French language performance. In 2010 she received a Golden Globe nomination for her performance in the musical Nine. Cotillard, in addition to her film work, is interested in environmental activism and participated in campaigns for environmental protection. Cotillard used her high public profile to bring attention to the aims of Greenpeace, working for the environmental organization as a spokesperson, allowing the organization to use her apartment to test products. In 2005, she also contributed to Dessins pour le climat ("Drawings for the Climate"), a book of drawings published by Greenpeace to raise funds for the group. Cotillard currently lives with French actor and director Guillaume Canet. Many reports say the couple prefers to live a simple lifestyle, and they are often spotted in cafes and shopping together in Paris. Neither star discusses their relationship with the media, although photos of the couple being affectionate regularly surface in the European tabloids. She is a fan of Radiohead and Canadian singer Hawksley Workman; she has appeared in two of the latter's music videos, most notably "No Reason to Cry Out your Eyes (On the Highway Tonight)". Workman even revealed in interviews about his last album Between The Beautifuls that he worked and wrote songs with Cotillard while they both were in Los Angeles during the movie awards season.
View page with full filmography
Related articles