List of the 10 best rated episodes from the TV show Scooby-Doo! Mystery Incorporated from the 42 listed on our webite. Order based on the average from the IMDB and TMDB ratings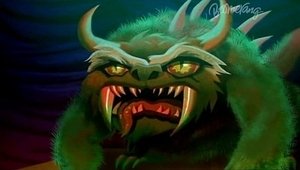 A
creature called The Hodag of Horror attacks Crystal Cove; meanwhile, Brad Chiles and Judy Reeves (Fred's real parents) have suddenly appeared along with a dog whom Scooby has taken a fancy to.
View page
Watch online
M
ystery Inc. has disbanded. Crystal Cove is attacked by a Man-Baby called Crybaby Clown. Mayor Nettles is approached by a mysterious figure who gives her the files on Mystery Inc. while stating that she has to get Mystery Inc. back together.
View page
Watch online
T
he gang and original Mystery Incorporated stand before the Evil Entity. The Entity grabs Scooby-Doo, and mentions that he must die and be reborn as a vessel to its darkness. Scooby breaks free, but Pericles volunteers to be possessed by the being, to which the Entity agrees. Professor Pericles believes he has gained ultimate power (due to his growth in size and appearance), but the Evil Entity kills Pericles and mutates his body into a squid-like monster. The Entity then assumes control of the Kriegstaffelbots and summons other evil Anunnaki, who proceed to offer the townspeople for the Entity to consume. When Scooby destroys the sarcophagus, the Entity is killed and a vortex sucks everything in, except for the gang, then explodes. The gang find themselves in a new version of Crystal Cove and Earth itself. After some strange encounters, Mystery Incorporated realizes that all the evil ever caused by the Entity has come undone, thereby changing history.
View page
Watch online
A
deceased ska band returns from the grave and hypnotizes partygoers at the local nightclub to dance to their music. The gang is called to solve the mystery before they dance themselves to death.
View page
Watch online
H
ebediah Grim, a pilgrim monster is targeting, attacking and judging certain women of Crystal Cove at the lover's hot spot, Lover's Lane.
View page
Watch online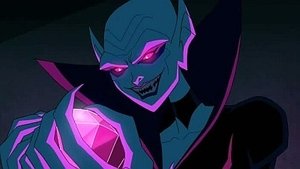 T
here's a vampire loose in Crystal Cove, terrorizing the residents and stealing an odd assortment of loot. When the gang does some sniffing around, they discover an unlikely suspect… Daphne's MOTHER. Things are already strained within Mystery Inc., and with this latest blow, the gang is truly torn in half. Girls on one side, boys on the other.
View page
Watch online
A
monster called the Fright Hound starts attacking Crystal Cove and people believe Scooby-Doo is behind it. Could Scooby be the one attacking the city or is someone setting him up?
View page
Watch online
W
ith Mystery Inc. broken up, the gang decides to check out life after high school and spend a weekend at DARROW COLLEGE. But things don't go as planned when a creature called CHAR GAR GOTHAKON begins terrorizing the campus. Turns out this beast is a fictional character come to life. A creation of the author H.P. HATECRAFT who is a professor at the school.
View page
Watch online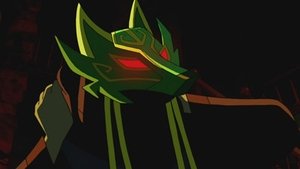 A
family vacationing (the same family which was vacationing in the "The Creeping Creatures") in the Burlington Library is attacked by a wolf creature and scared off. Later, a landslide forces the gang to abandon their ski vacation and detours them to the same library, where they are greeted by its caretaker, Dan Fluunk, who explains to the gang the history behind the mansion, including that its builder and namesake had a fascination with groups of four people and an animal. Soon, strange things begin happening to the gang as their stay in the mansion progresses. Eventually, their experiences are revealed to be hallucinations brought on by burning of a special kind of wood. Meanwhile, Cassidy Williams continues her search for the truth behind why what is happening to the gang now has happened to other gangs in the past -- including the Darrow family.
View page
Watch online
S
ick in bed right before the big Mystery Solvers Club State Finals, Scooby dreams about going to the competition and teaming up with fellow mystery-solver sidekicks Speed Buggy, Jabberjaw, Captain Caveman and The Funky Phantom to rescue their friends from the clutches of the demonic Lord Infernicus.
View page
Watch online
Scooby-Doo! Mystery Incorporated is the eleventh incarnation of Hanna-Barbera's Scooby-Doo animated series, and the first incarnation not to be first-run on Saturday mornings. The series is produced by Warner Bros. Animation and Cartoon Network and premiered in the United States on Cartoon Network on April 5, 2010, with the next twelve episodes continuing, and the first episode re-airing, on July 12, 2010. The series concluded on April 5, 2013 with two seasons and fifty-two episodes, with a total of twenty-six episodes per season. Mystery Incorporated returns to the early days of Scooby and the gang, when they are still solving mysteries in their home town, though it makes many references to previous incarnations of the franchise, not least among them many cases and creatures from the original Scooby-Doo, Where Are You!. Episode by episode, the series takes a tongue-in-cheek approach to the classic Scooby-Doo formula, with increasingly outlandish technology, skills and scenarios making up each villain's story, and a different spin on the famous "meddling kids" quote at the end of every episode. Contrasting sharply with this, however, are two elements that have never been used in a Scooby-Doo series before: a serial format with an ongoing story arc featuring many dark plot elements that are treated with near-total seriousness, and ongoing relationship drama between the characters.
Related articles