List of the 10 best movies starring Demi Moore, order based on the average from the IMDB, TMDB and Rotten Tomatoes ratings
A
n aspiring teenage cartoonist and his friends come to the aid of a singer trying to save her family property from developers.
View page
Trailer
Watch online
Role in movie: Dallas Grimes (voice)
M
ike Judge's slacker duo, Beavis and Butt-Head, wake to discover their TV has been stolen. Their search for a new one takes them on a clueless adventure across America where they manage to accidentally become America's most wanted.
View page
Trailer
Watch online
Role in movie: Laura Quinn
A
female executive (Demi Moore) and a night janitor (Michael Caine) conspire to commit a daring diamond heist from their mutual employer, The London Diamond Corporation.
View page
Trailer
Watch online
N
ow that Frollo is gone, Quasimodo rings the bell with the help of his new friend and Esmeralda's and Phoebus' little son, Zephyr. But when Quasi stops by a traveling circus owned by evil magician Sarousch, he falls for Madellaine, Sarouch's assistant.
View page
Trailer
Watch online
Role in movie: Det. Tracy Atwood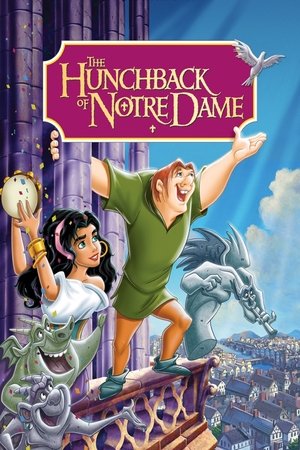 W
hen Quasi defies the evil Frollo and ventures out to the Festival of Fools, the cruel crowd jeers him. Rescued by fellow outcast the gypsy Esmeralda, Quasi soon finds himself battling to save the people and the city he loves.
View page
Trailer
Watch online
Role in movie: Molly Jensen
G
othamites Sam and Molly see their romance shattered when a street thug kills Sam during a mugging. But love endures beyond the grave when a spectral Sam learns that Molly is in danger and he must find a way to warn her before she suffers his fate.
View page
Trailer
Watch online
Role in movie: Sarah Robertson
A
thriller that revolves around the key people at a investment bank over a 24-hour period during the early stages of the financial crisis.
View page
Watch online
Role in movie: Lt. Cdr. JoAnne Galloway
W
hen cocky military lawyer Lt. Daniel Kaffee and his co-counsel, Lt. Cmdr. JoAnne Galloway, are assigned to a murder case, they uncover a hazing ritual that could implicate high-ranking officials such as shady Col. Nathan Jessep.
View page
Trailer
Watch online
T
his film tells the story of a successful writer called Harry Block, played by Allen himself, who draws inspiration from people he knows in real-life, and from events that happened to him, sometimes causing these people to become alienated from him as a result.
View page
Watch online
Demi Guynes Kutcher (born November 11, 1962), known professionally as Demi Moore, is an American actress. After minor roles in film and a role in the television drama series General Hospital, Moore established her career in films such as St. Elmo's Fire (1985), and in the early 1990s became one of the highest paid actresses in Hollywood with her successes in Ghost (1990), A Few Good Men (1992), Indecent Proposal (1993), and Disclosure (1994). Moore took her professional name from her first husband Freddy Moore and is the mother of three daughters from her marriage to Bruce Willis. She has been married to Ashton Kutcher since 2005. Description above from the Wikipedia article Demi Moore, licensed under CC-BY-SA, full list of contributors on Wikipedia.
View page with full filmography
Related articles