List of the 10 best films tagged with teenage girl, order based on the average from the IMDB, TMDB and Rotten Tomatoes ratings
W
hile investigating a young nun's rape, a corrupt New York City police detective, with a serious drug and gambling addiction, tries to change his ways and find forgiveness.
View page
Trailer
Watch online
G
elsomina's family works according to some special rules. First of all, Gelsomina, at twelve years of age, is head of the family and her three younger sisters must obey her: sleep when she tells them to and work under her watchful eye. But the world, the outside, mustn't know anything about their rules, and must be kept away from them. They must learn to disguise themselves.
View page
Trailer
Watch online
T
hanks to an untimely demise via drowning, a young couple end up as poltergeists in their New England farmhouse, where they fail to meet the challenge of scaring away the insufferable new owners, who want to make drastic changes. In desperation, the undead newlyweds turn to an expert frightmeister, but he's got a diabolical agenda of his own.
View page
Watch online
A
young American girl and a young French boy meet in Paris and fall in love, with the assistance of an old man and his stories.
View page
Trailer
Watch online
1
5-year-old deep-thinker Oliver Tate struggles to initiate and maintain a relationship with Jordana, his devilish, dark-haired classmate. As his parents' marriage begins to fall apart, similar problems arise in his relationship with Jordana.
View page
Watch online
S
ummer vacation. Mika is overjoyed to see Ostwind again. But then she discovers strange wounds on the belly of Ostwind, for which no one has an explanation. Yet this is Kaltenbach verge of bankruptcy! With a heavy heart Mika decides to participate in a variety tournament in which beckons a high prize money. But during training affects Ostwind distracted, often he runs away easily. Mika pursued the black stallion until deep into the forest and is quite surprised: From the thicket a seemingly magical gray mare appears and the two horses dance around lovingly. Suddenly, a strange boy named Milan appears, who says the mare had escaped him. He claimed that he could Help Mika to win the tournament. But is there still time to save Kaltenbach?
View page
Watch online
W
hen 17-year-old Makoto Konno gains the ability to, quite literally, "leap" backwards through time, she immediately sets about improving her grades and preventing personal mishaps. However, she soon realises that changing the past isn't as simple as it seems, and eventually, will have to rely on her new powers to shape the future of herself and her friends.
View page
Watch online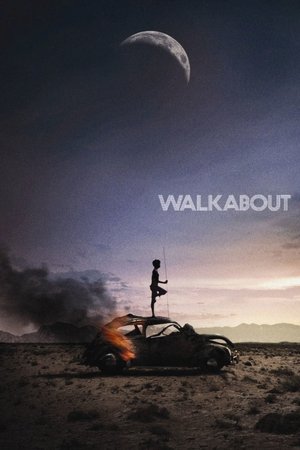 A
teenage girl and her young brother are stranded in the Australian outback and are forced to cope on their own. They meet an Aborigine on "walkabout": a ritualistic banishment from his tribe
View page
Trailer
Watch online
T
he invasion of a village in Byelorussia by German forces sends young Florya (Alexei Kravchenko) into the forest to join the weary Resistance fighters, against his family's wishes. There he meets a girl, Glasha (Olga Mironova), who accompanies him back to his village. On returning home, Florya finds his family and fellow peasants massacred. His continued survival amidst the brutal debris of war becomes increasingly nightmarish, a battle between despair and hope.
View page
Trailer
Related articles